Super Regulator PCB's for free
Posted 22nd October 2011 at 12:14 PM by
peranders
Updated 27th December 2011 at 05:31 PM by
peranders
---
diyaudio.com
is a good place and this is my effort to raise money for the service.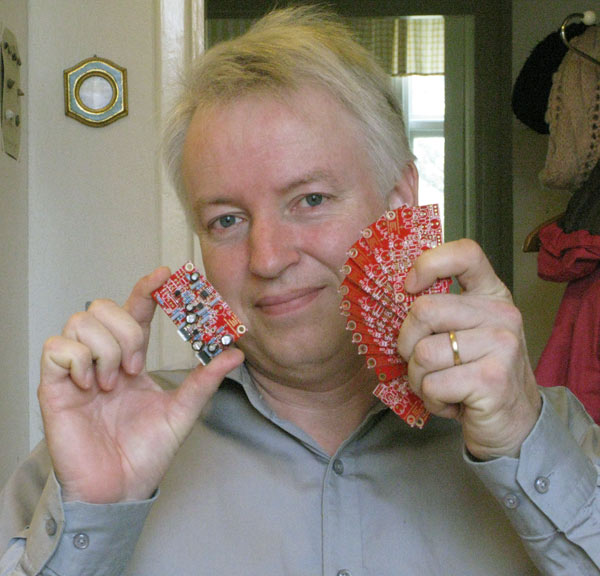 I'm offering free pcb's of my
Sjöström Super Regulator SSR01
to all
donating
diyaudio members. You will get this without any charge except for worldwide shipping 33 SEK (5 USD, 3,6 EUR)
Contact me via email from diyaudio (this is important) since then I can easily see that your are a member and I can also check if you have donated (the star in your profile). If you don't have donated yet, here is the link:
diyAudio - Donations
Shipping is paid via Paypal but you can also use credit card if you don't have an account at Paypal. I will also use the Paypal address as the shipping address if you don't say anything else.
Fine measurements by
jackinnj
https://www.diyaudio.com/forums/power...ml#post2132153
Do you notice the scale at the measurements? It's in nanovolts!
The 25 first gets 1 pcs. of my
SSR01
for free, except for shipping
1 Art M shipped 2011-10-24
2 ramallo shipped 2011-10-24
3 Turbon shipped 2011-10-24
4 cobretti shipped 2011-10-24
5 SigFire shipped 2011-10-24
6 TheShaman shipped 2011-10-26
7 Zero Cool shipped 2011-11-07
8 Greg Erskine shipped 2011-10-28
9 mravlca shipped 2011-10-31
10 korben69 shipped 2011-11-04
11 BDS4 shipped 2011-11-07
12 frenchskud shipped 2011-11-07
13 Malefoda shipped 2011-12-12
14 brickj shipped 2011-11-09
15 actgreg shipped 2011-11-09
16 tamu shipped 2011-11-23
17 diy_calderon shipped 2011-11-28
18 dsolodov shipped 2011-11-28
19 NicMac shipped 2011-12-11
20 hochopeper shipped 2011-12-12
21 Nosian shipped 2011-12-13
22 dshambala shipped 2011-12-14
23 potepuh shipped 2011-12-19
24 staffan shipped 2011-12-21
25 wojtekmx shipped 2011-12-27
Comments