Hello Guys!
I am fairly new to the construction of PA equipment, i have done a lot of work with Car Audio builds.
I am going to be performing at a couple of outside parties (fields) this summer and i am looking at getting some bass bins for my gear! It seems to me the best way to go would be either folded horn or super scoop!
However, i havent a clue what design would be good for me?
I currently have 2x JBL JRX 115 which are great! but i will need more energy especially if im outside.
I plan on building two bins using 2 x 18" Pa Bass Drivers around 1000 watt RMS with 4" voice coils.
Can you guys help me please!!!!!!!!
Superscoop:
[IMGDEAD]http://www.performing-musician.com/pm/jun09/images/thumbs/DIYPAcabs_04.jpg[/IMGDEAD]
Folded Horn: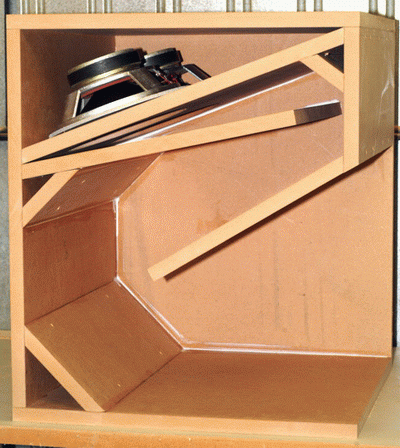 PLEASE HELP!
Steve
-DubRoach Production
DubRoach Weekly HOME