walterwalter: "However, for DIY-ers here, those who thinks of electronically guided one, I would suggest to consider CD-LD-DVD tracking solutions, those there seems to be using constant and smooth transition of laser pick up head, instead of sporadic movement with most of tangential tone arms..."
Digital disks do not have eccentric spiral like many vinyl records which sometimes drift off several millimeters, which can knock ANY tonearm out of tangency. So perhaps using CD like tracking might be too sensitive for vinyl tracking. Besides, groove to groove distance is different on each record--I don't believe that's standardized. I think the Rabco style servo tracking system is adequate and simply let the arm wriggle when encountering eccentric records and on perfectly centered records it will tracking smoothly, if adjusted precisely.
----------------------------------------------------------------------
By the way, most motorized servo linear arms move only one direction (Rabco, Yamaha PX2, Golmund, etc) and the only one I can think of that moves both directions is the
Pioneer PL-L1000
that works like a mag-lev train but the sporadic movement seems unnecessary.
Speaking of motors. I found this
linear motor
online from the biomedical industry. Looks fascinating and might be useful on a linear tonearm. No cheap, price from $235 each (Forcer +Thrust Road). Check it out: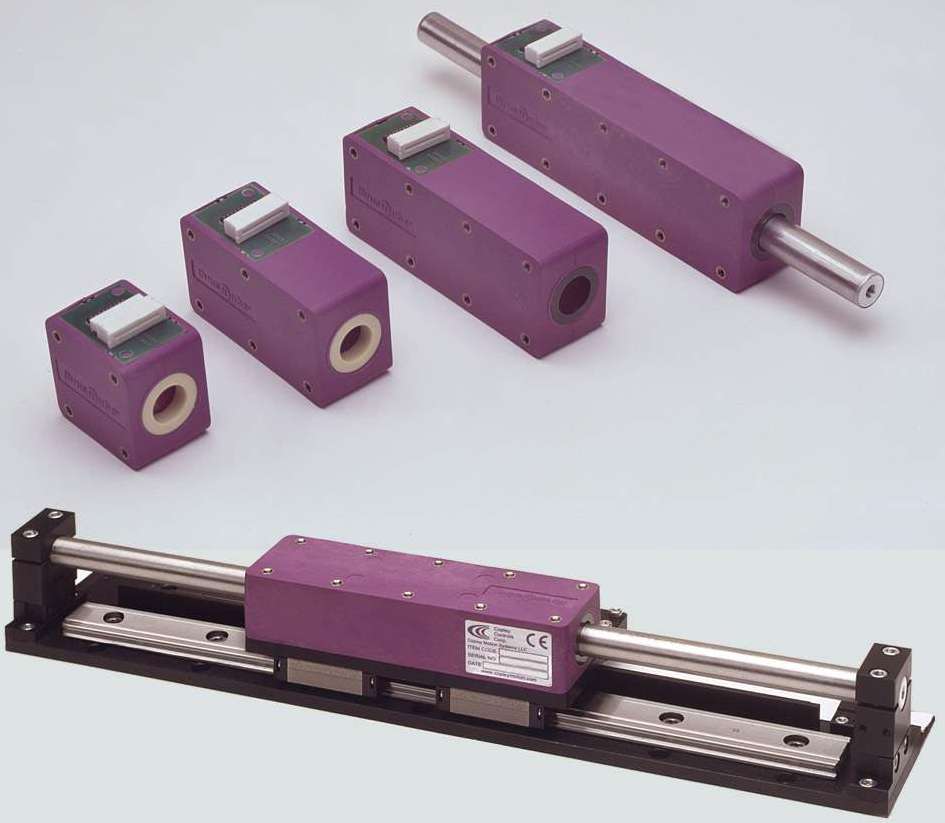 .