Building the F5 Turbo v2
This is the "in-progress" thread for the official build guide of the F5Turbo. This is not the final guide.
I am building a V2, with 2 outputs per side, source diodes, and no cascode. DIYaudio store PCB are being used and it will all go into a 5U 400mm "BIG Amp Chassis"
The Firstwatt F5 Turbo article from Nelson Pass, in case you haven't seen it -
www.firstwatt.com/pdf/art_f5_turbo.pdf
Anyway, on to the build.
The Chassis in the shipping box and the PCB.
While we are at it, here is a good photo of the Front-end board
And here are the output boards. The component numbering on all these boards don't quite match up with the schematic, that will need to be clarified in the guide. In the time being, a bit of logic and inspection will let you figure it out.
A large transformer.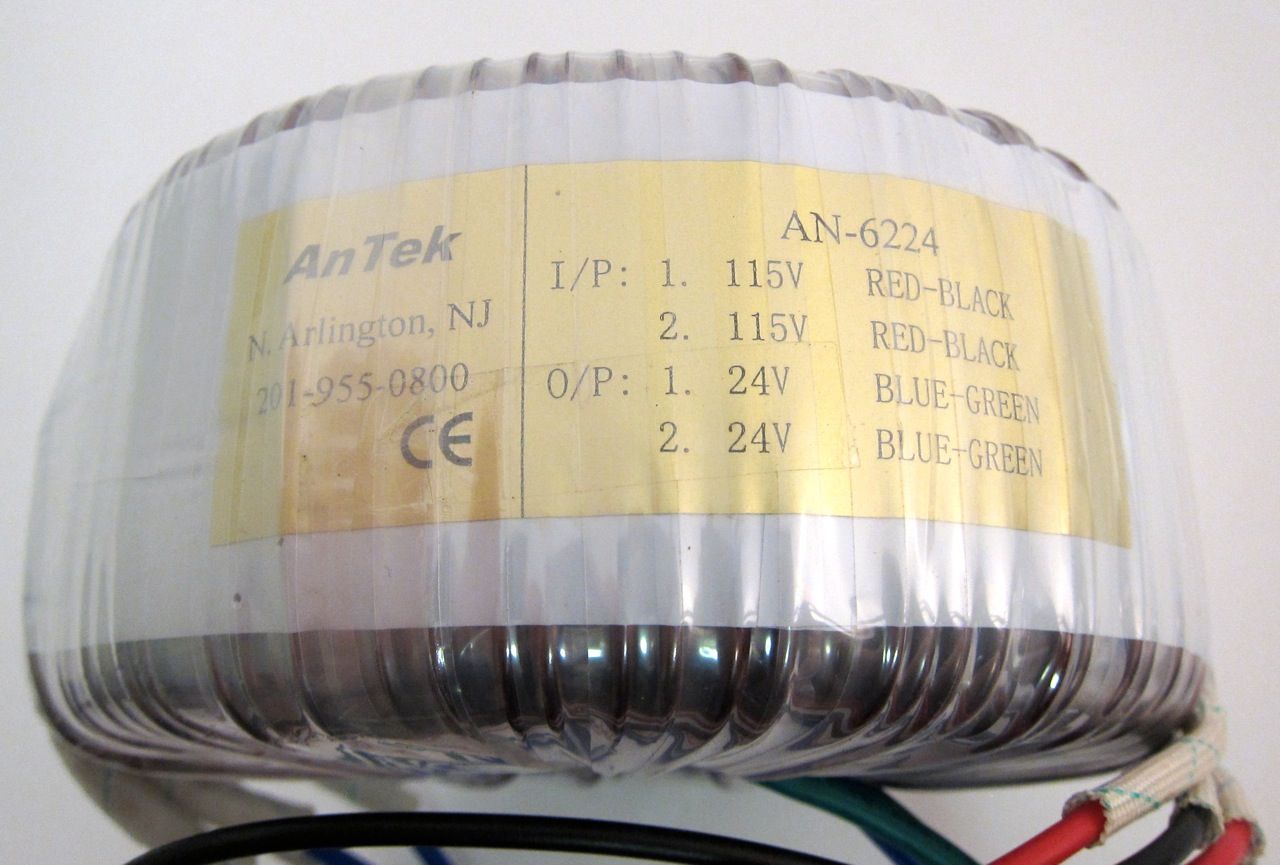 Building the PSU -
Components - PCB, Caps, resistors, thermal shutoff, inrush limiter, line cap, ground loop breaker, rectifier diodes. Not shown are rail LEDs, bleeder resistors.
Why 2 PCB? to hold the (16) 10,000uf 50v capacitors.
We will only need one Bridge PCB, and the rest can be cut off the boards.
The PSU will be built on the 'DIY friendly' baseplate, shown here with some of the chassis hardware.
The first PCB will hold only caps and the filter resistors. But there is only room for eight, and the board holds fourteen…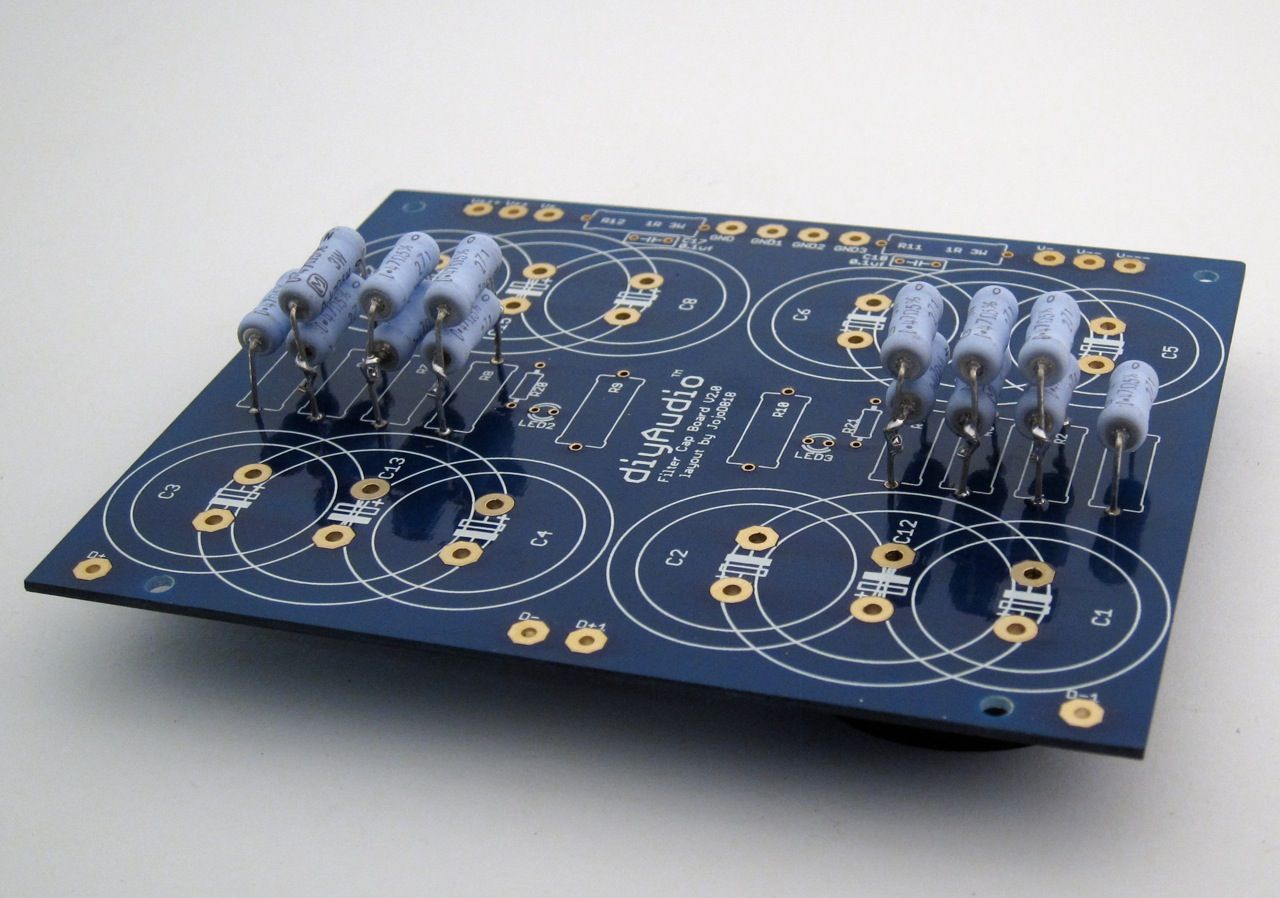 So a bit of stacking is required.
The other board will have the LEDs and bleeders. Please note that the resistor pads must be jumpered.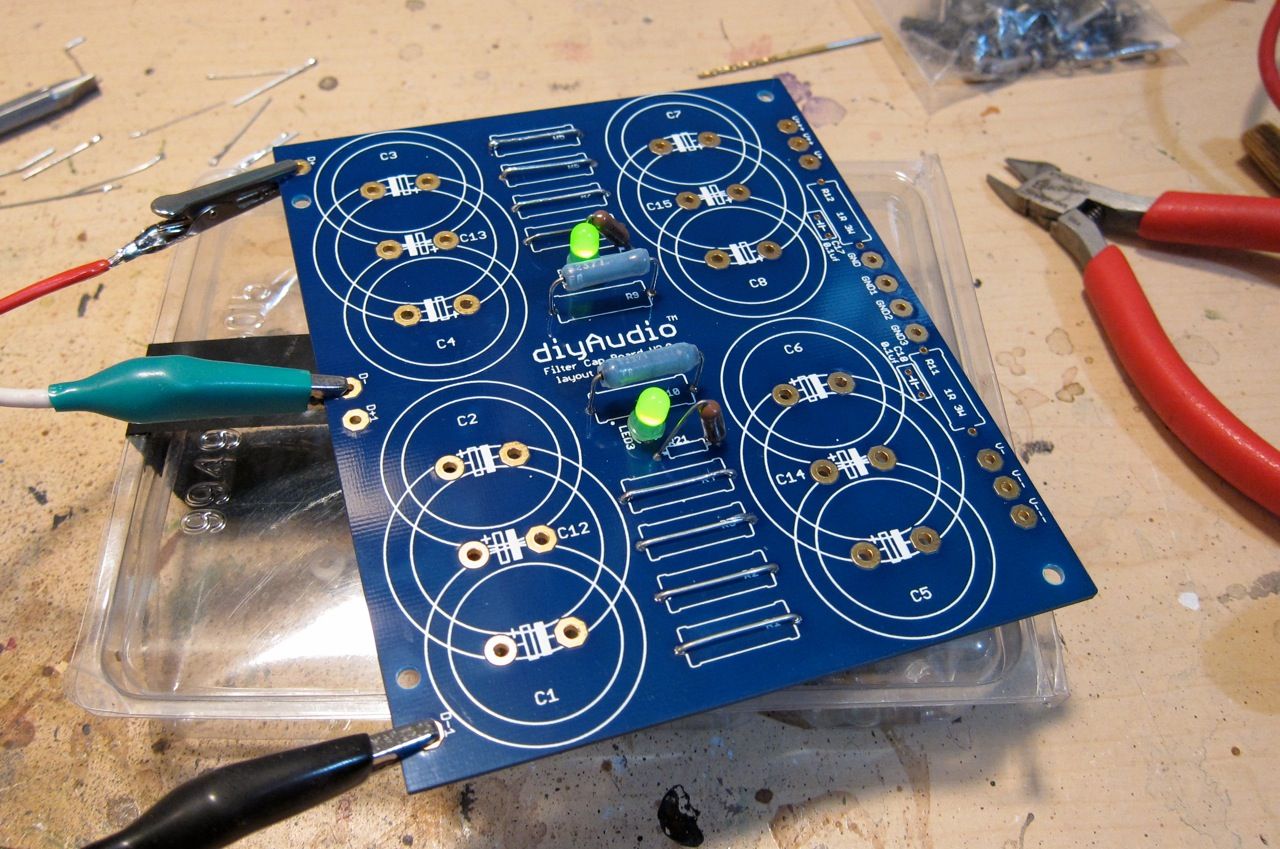 Testing the LEDs with a bench PSU
The 2 PCB now stuffed. The left will have the input from the rectifier, the right will be the output to the amp.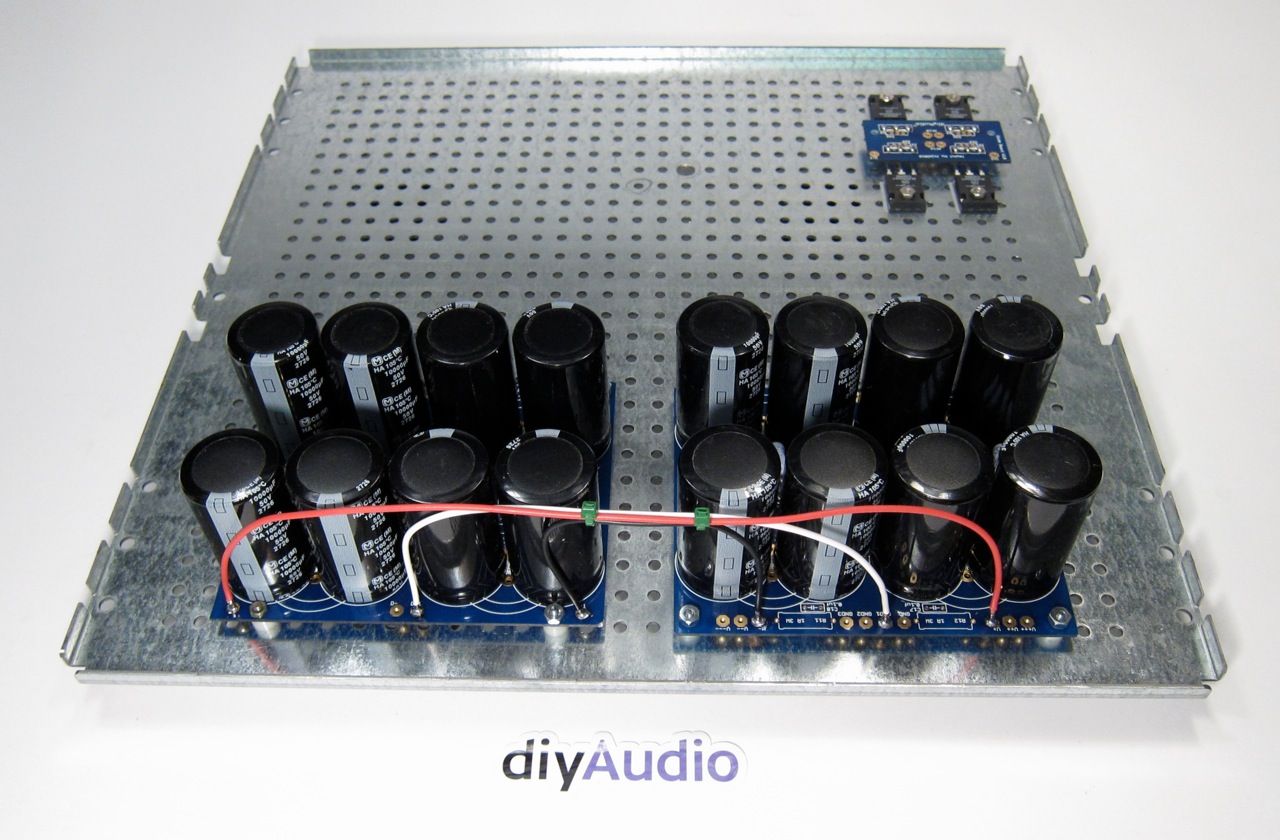 The other side of the PCBs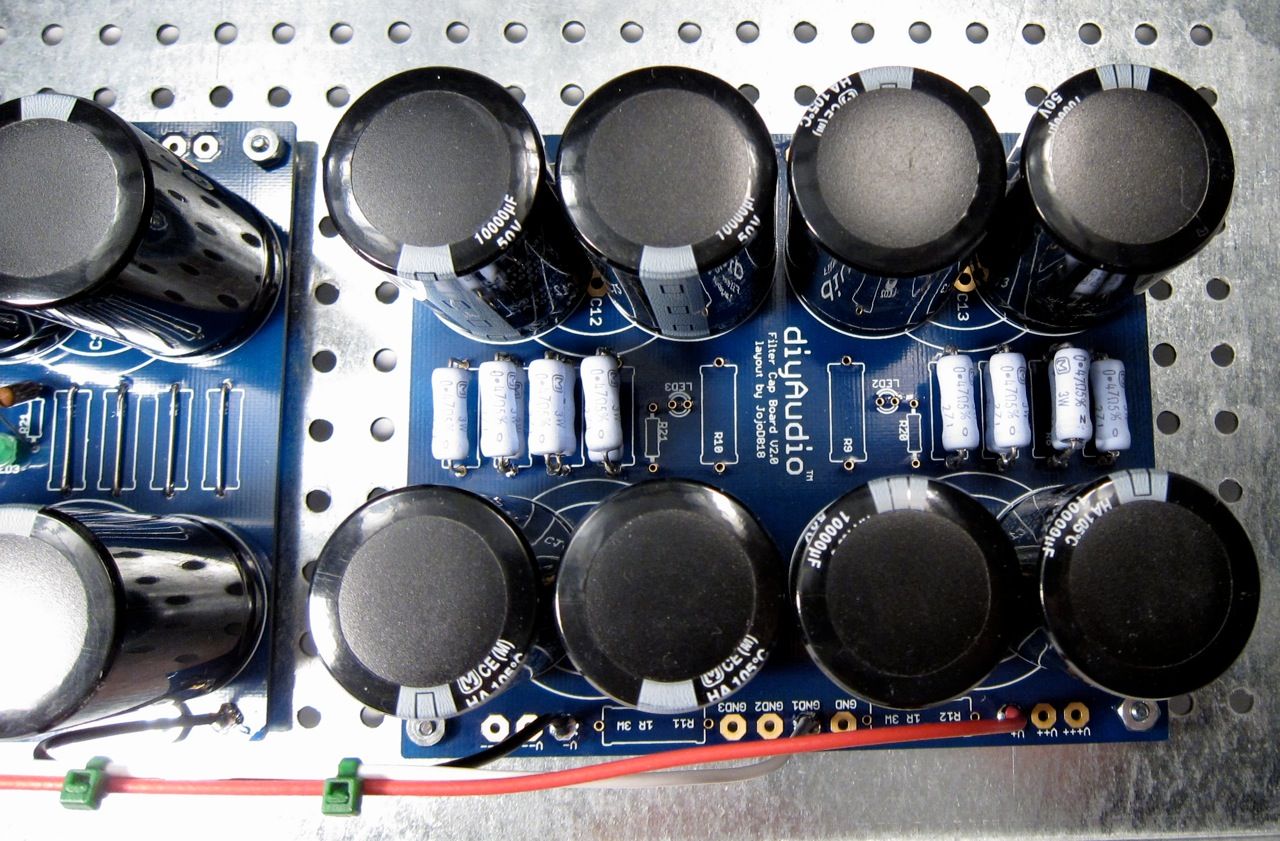 Looking down at the first PCB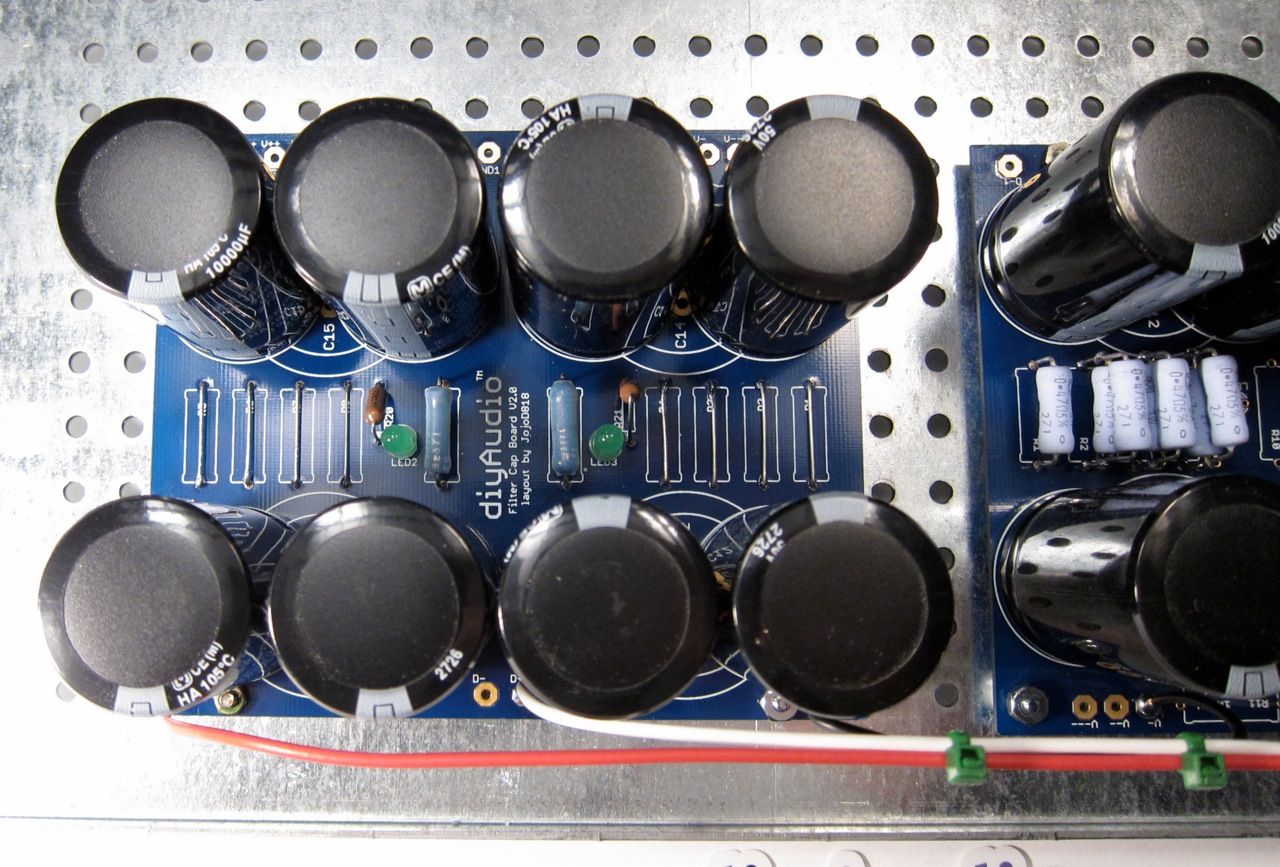 Looking at the second. Again, please note the jumpers where there are the resistors.
Last edited: