Just finished my latest amp project, PP KT88 integrated. It´s Triode Dicks BILL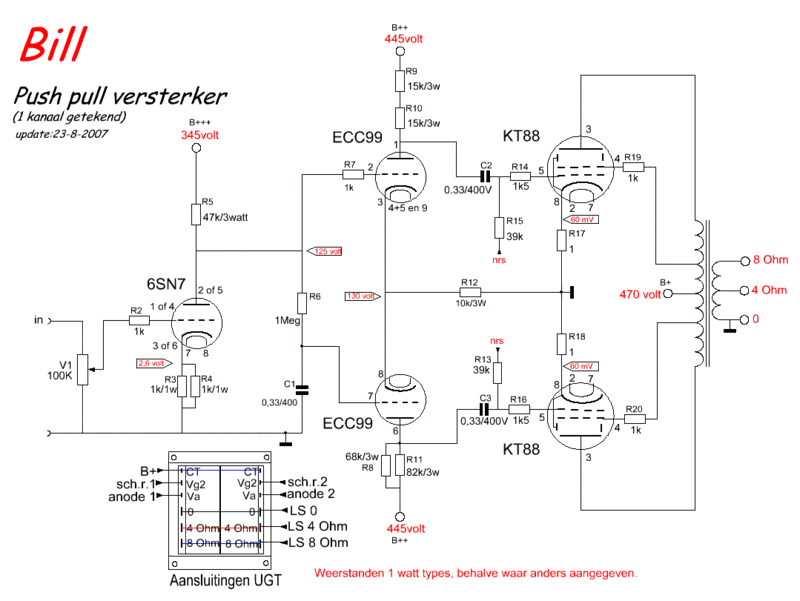 with a converted PS that uses 2 GZ34 rectifiers
.
Powered it up for the first time and I have hum. Strangely enough the hum dosn´t come instantly, it rather builds up to come to peak after about 30-40 sec´s. I have tried pulling the rectifiers out with the result of NO hum. So I tried pulling the KT88´s out and NO hum. I also tried playing some music with the hum humming away and the music was slurred and lacked power. I should have known better but I also tried pulling the 6SN7 out and this resulted in sparks of one of the ECC99´s, I believe I fried it so I have to order new ones now, sucks!
there are pictures of the amp in the
"pictures section"
Anyway, if anyone would be so kind to help me with this I would be very grateful.
Cheers