Tortuga LDR Volume/Preamp Controller with OLED Display & Remote
As I mentioned earlier in another thread, we are planning on coming out with an LDR based preamp controller board (the LDR3x) for the DIY community hopefully before the end of April. This is a result of development work we're doing on our line of LDR based passive preamps.
The intent is to offer a LDR based board around which you can build either a passive or active preamp that provides exceptional LDR attenuation, selection from 3 input signals, and be controllable via IR remote as well as at the unit.
Also, by using a pair of these in a master/slave configuration, you'll also be able to configure a balanced LDR based preamp. We still have some testing to do on the balanced configuration but I'm highly confident it will work nicely.
More info can be found per a recent post on our website:
Tortuga Audio Plans LDR3X Preamplifier Controller for DIY Community | Tortuga Audio
The LDR3X preamp controller board will likely be viewed as pricey when compared to typical dirt cheap Chinese made audio boards. This board will be made in relative small quantities here in the US. Also, quite a bit of testing and custom tuning goes into each board given the unique characteristics and variability of LDRs. By its nature, this doesn't lend itself to mass production and low cost. As least not yet. I'm trying to keep it under $300.
I value your inputs and suggestions. In fact, every member on DIYAudio who provides constructive input, comments, suggestions or questions via this thread will be entered into a drawing from which I'll randomly choose 1 winner to receive a free board (including shipping) once they become available. So have at it and thanks.
Cheers,
Morten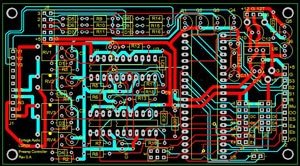 Last edited: