Hi, i'm relatively new here and to amp building. So i made an amp with tda2009a chip according to this diagram on a breadboard.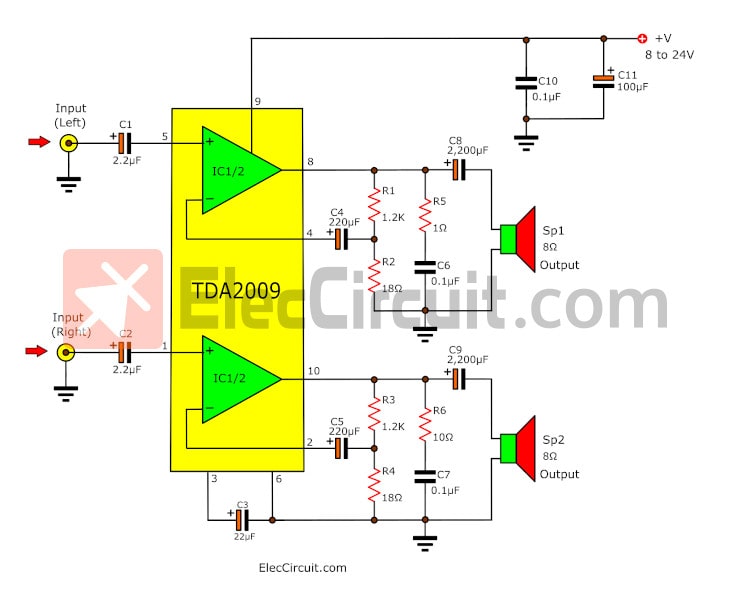 Except i replaced R1,R3 with 10k, and R2,R4 with 1k.
All is well and good at normal volume, but when the volume is turned low , or playing a quiet part of the song, there is noticable distortion. Idk what's it called, but it sounds alot like what happens when you tune a radio channel slightly off.
Lowering the gain by increasing R2,R4 to 4.7k lowers the distortion, likewise decreasing the resistors down to 500, 330, etc increases the distortion.
The chip, input, and power are all grounded at one point, with the grounds from each channel also grounded on either side of that point.
After fiddling around i found that it appears to be the fact that there are two channels. if i disconnect one channel the distortion disappears. Im guessing it's a ground loop; one channel is interfering with the other through R2,R4.
It's been giving me a headache for a while. Does anyone know of a solution to this? thanks much.