Lot of updates have happened.
Here
is the most recent schematic.
_____________________
Original Post
Introducing the Schade Common Gate (SCG) Preamp. Signal comes in at the bottom source follower (unity voltage gain) and is then amplified by the Schade-enabled top MOSFET operated in a common gate configuration. This gets around the problem of low impedance on the gate of the Schade device.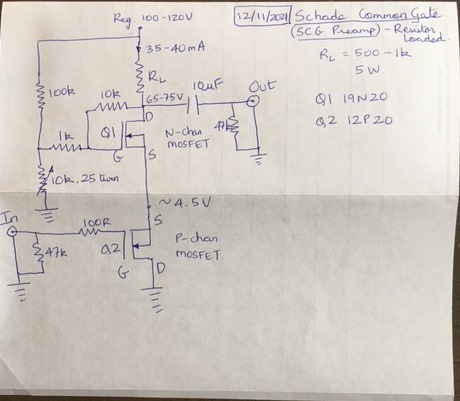 Note: the schematics and information presented here is for personal and DIY use only and NOT for commercial use. Any other use needs my permission.
Inspiration came from George (tubelab) and Smoking-Amp, who were exploring the source-follower to common gate configuration for tube pentodes. I made a comment
here
that you could do this with MOSFETs too. Wrenchone and others have explored the Schade idea and Papa himself posted that really elegant Schade-enabled amplifier where the feedback connection is on the primary of the transformer to get around the problem of input impedance. I really like simplicity and elegance this circuit provides.
Here's some of the pros of this approach:
Gain device operates in triode mode.
Low parts count.
No unobtanium transistors or tubes.
Low cost.
No cap on the input.
High input impedance and low output impedance (though I haven't measured this yet).
Preserves the phase: the source follow and common gate stages both preserve phase.
I built the resistor-loaded circuit and also a CCS loaded one (next post). It sounds excellent. It has the negative phase H2 (blue goes down when red goes up and blue goes down when red goes down), which really brings out the magic. Over the past couple of weeks, I've compared it to my other preamps, the 801a and the LuminAria, and it is comparable in sound.
Here are some measurements of the resistor-loaded version. I haven't played with the load line much, but raising the load from 500R to 1k does improve things. The CCS version has almost no distortion. Subjectively though, I prefer the resistor-loaded version, it has much more of that 3D and "live" sound of LuminAria.
The build is a rats nest right now. Used the existing LuminAria setup with the Salas shunt reg. Hope to put it in its own box.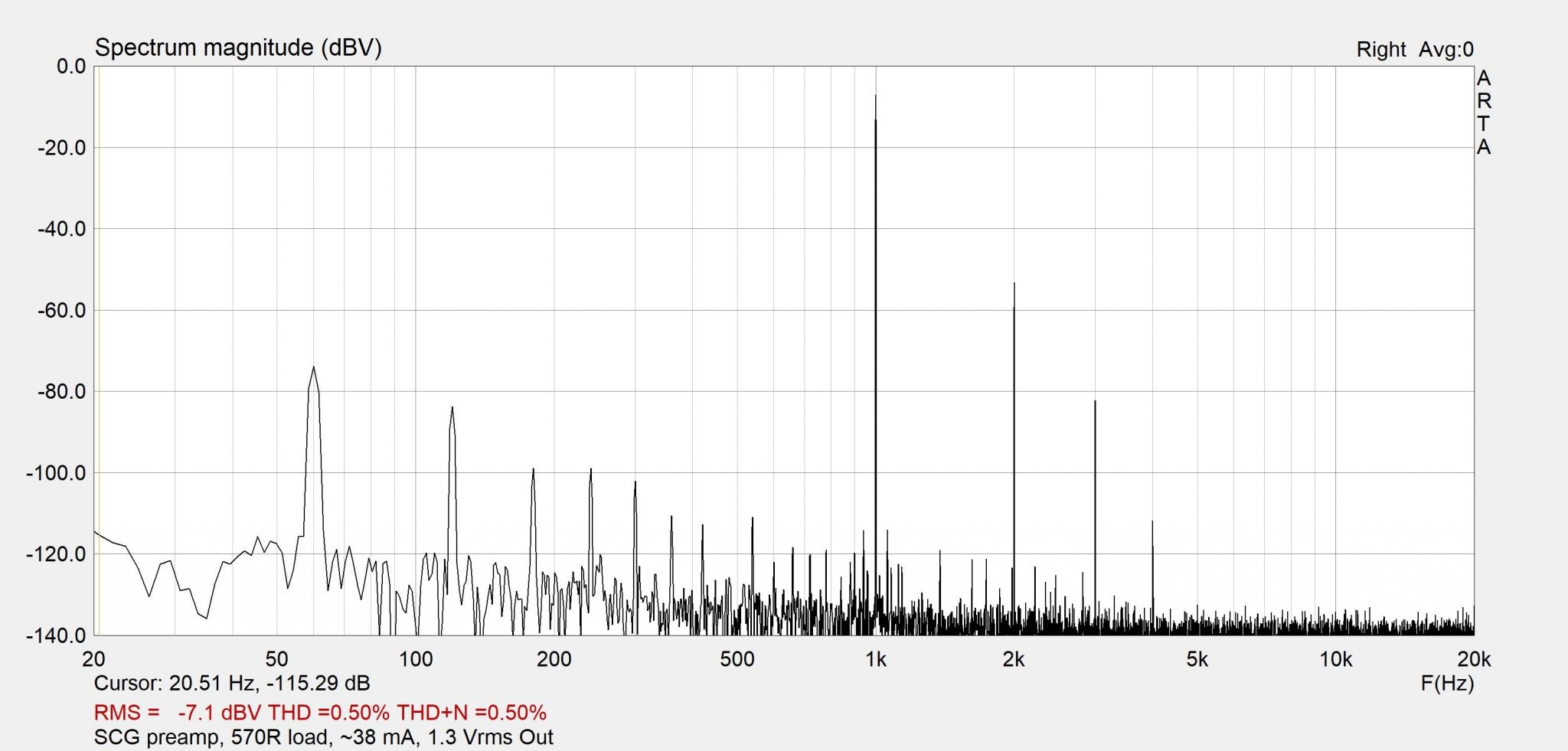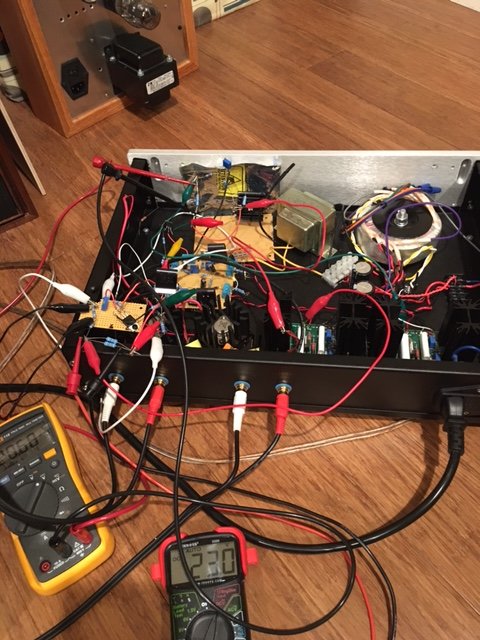 Last edited: