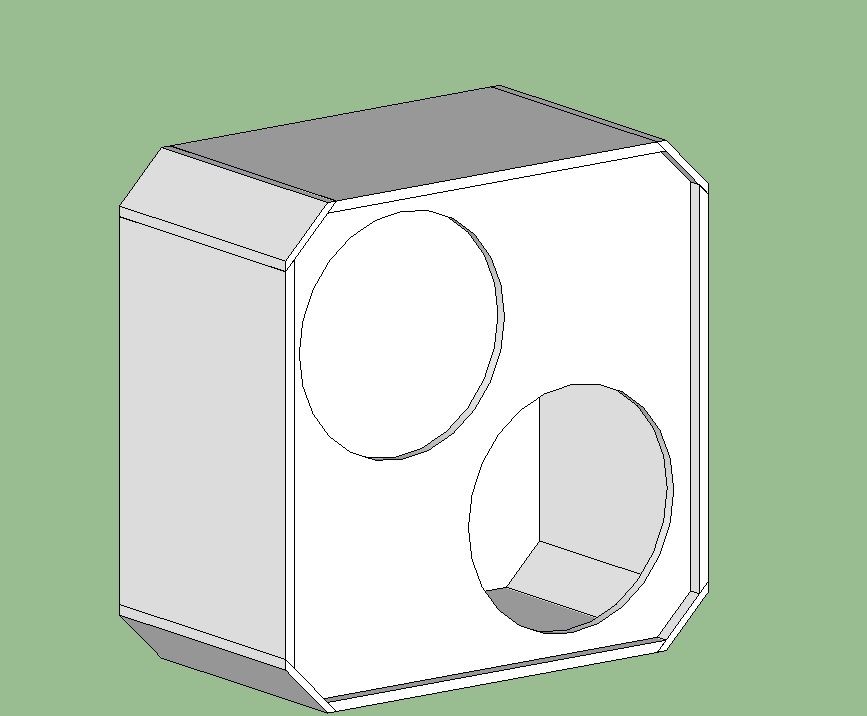 Trying to put 2 Dayton PA460-8's into this cabinet.
Internal measurements are 34.5"x34.5"x16.5" which makes about 11.2 cubic feet.
I have a couple of questions....
Would the VBSS ports work in this cab? (4 in total)
Do I need to separate the drivers? (divider across the middle)
Any suggestions?
Thanks,
Todd
p.s. took me all after noon to mock up this cab. in sketchup - got a headache.