Hello All,
I've just finished the wiring for my 2nd P2P project, the optimized Morgan Jones headphone amplifier with feedback. I've built according to these two schematics: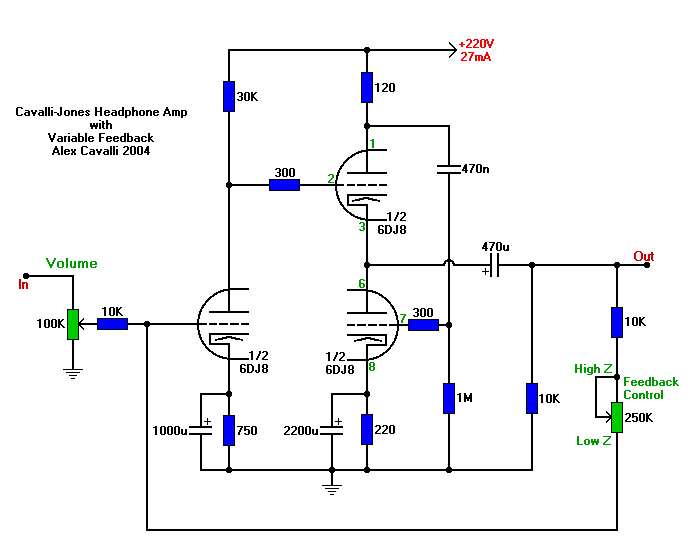 and the power supply: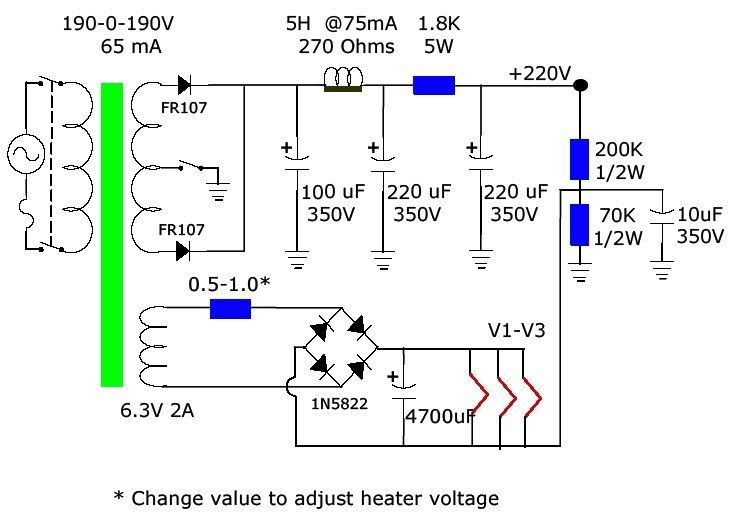 I used a Hammond transformer in my first project (RIAA pre) and was prepared for the B+ and heater voltages to be higher than rated. Sure enough the B+ (unloaded) was ~ 280 VDC and the heater voltage (after rectification) was 9.5 VDC.
The problem I'm encountering now is that I can't seem to adjust the heater voltage down. I've tried increasing the 0.5-1.0 ohm resistor shown in the PS schematic with no effect: 9.5 VDC. I've tried moving the resistor so it's in series after the cap and before the heaters, still 9.5 VDC. I then removed the resistor entirely and am seeing no change: 9.5 - 9.75 VDC across the 4700 microfarad cap.
Obviously there's something I'm missing, but what?
Now most of this measuring was done with no tubes in but I did try with all three in to see if the voltage dropped when the tubes started pulling heater current: the tubes didn't seem to heat and the voltage stayed the same: 9.5 VDC.
Any advice would be much appreciated as this is a long overdue christmas present that is supposed to be delivered tomorrow.
Thanks in advance!
cgrums