Hello dear diyAudio people,
during the last months I 'designed' a discrete headphone amplifier. I designed some pcbs and tested them. The amplifier is okay for our needs and sounds somehow good enough. But I am wondering why there is a resonance peak in the frequency response at very high frequencies with a connected inductive load.
the figure below shows the amplifier schematics. It is inspired by the classical 'blameless amplifier' from Douglas Self.
Here you can see the frequency response of the amplifier with the inductance connected (the inductance is simulating our headphone load).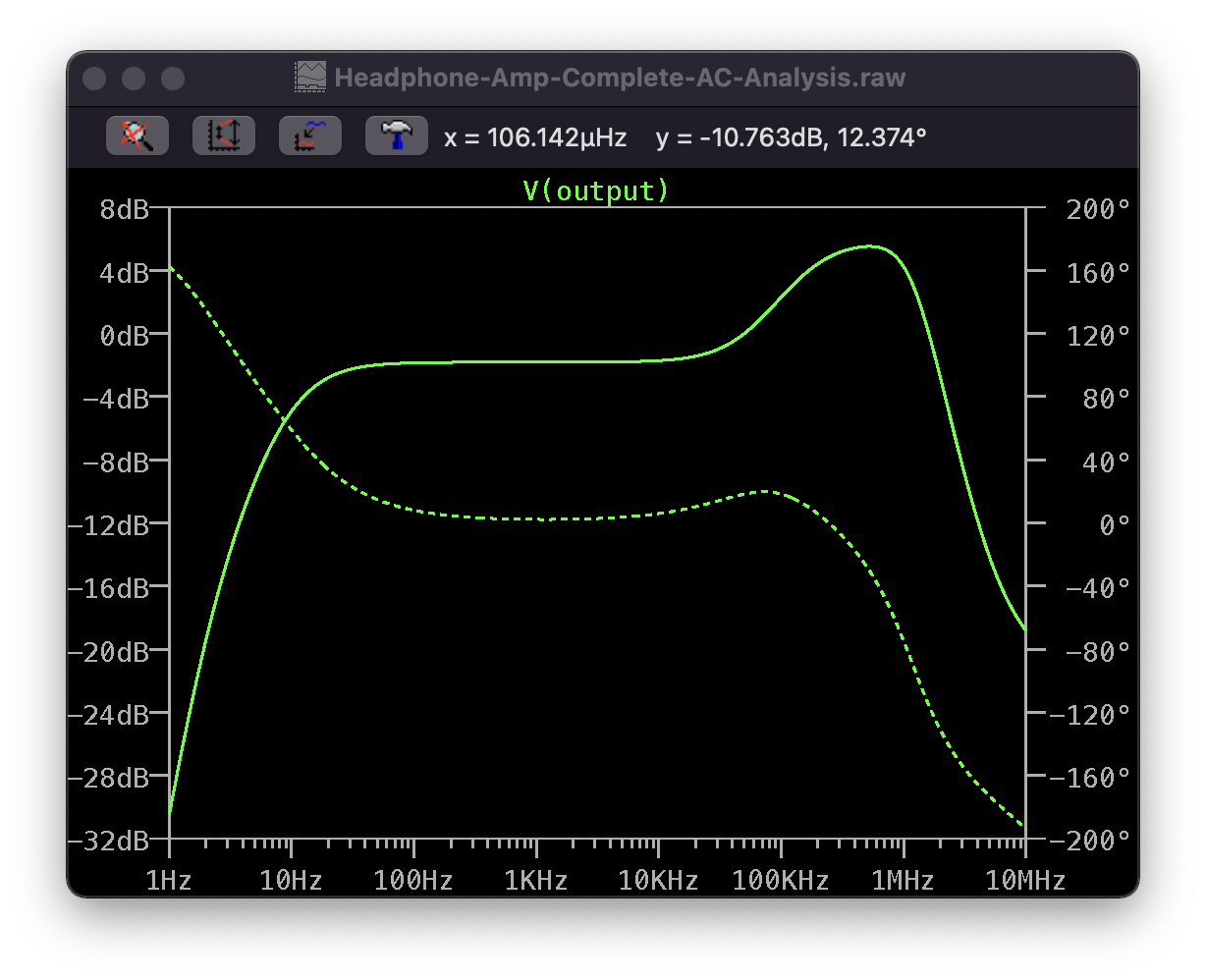 However. I designed the amplifier without an inductive load in my mind and with the indicator shorted everything looks fine:
So now my question is. Does anyone how has plenty more amplifier knowledge than me, where this resonance peak is coming from within the circuit?
I mean at this point I have now idea 0.o
so thank you
Cheers
Gruftgrabbler