My source for this circuit is almost 20 years old*, so a forum and web search didn't turn up anything about it. I'm soliciting comments, opinions, and possible mods using other op amps or more powerful chip amps. I'm attracted to its elegant simplicity. And the numbers ain't bad either: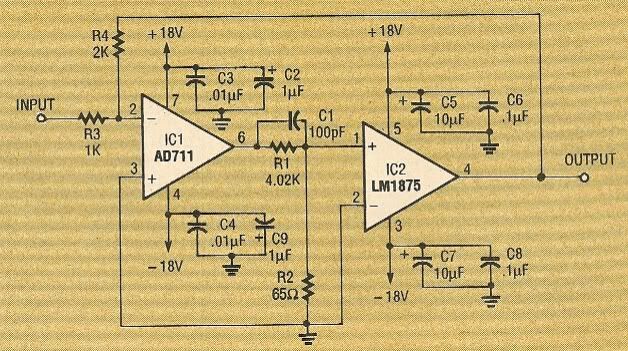 10 watts RMS into 8 ohms ____________ >0.003% THD @ 1kHz
* Charles Kitchin, Scott Wurcer, and Jeff Smith. Composite Audio Power Amplifiers.
Electronics Now
, Nov 1992: 38-44