I've built an amp based on the circuit here:
7 Watt Class-A Audio Amplifier - RED - Page177
Here is my layout: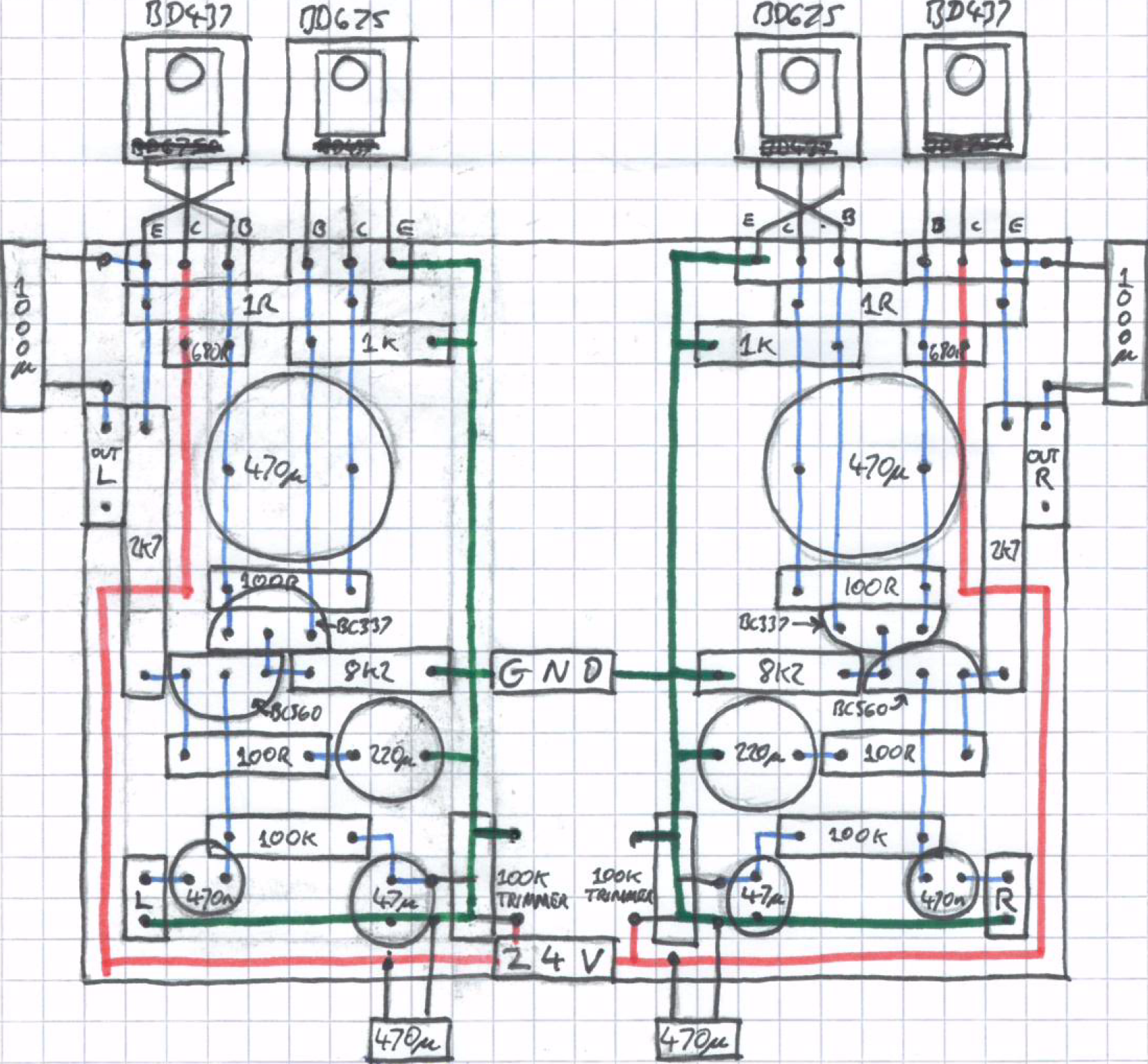 Front:
https://dl.dropboxusercontent.com/s/i62d4v2bq21m7ec/2016-04-24%2014.44.32.jpg
Back:
https://dl.dropboxusercontent.com/s/hc8awal8ca04f7a/2016-04-24%2014.45.28.jpg
I'm powering it with a bench power supply, set to 24V and 1A. As described in the article, I've connected the pot and turned it fully anti-clockwise, I then tried turning the trimmers to set the voltage at C6 to 12V however the bench power supply starts switching when I approach this value with the full 1A being drawn. No matter what current limit is set (up to 2A) all of it is sunk.
I've repeatedly checked the component values and the routing and have found no error.
This layout apparently works, its taken from a
Philippine forum
which has been deleted in the last couple of days: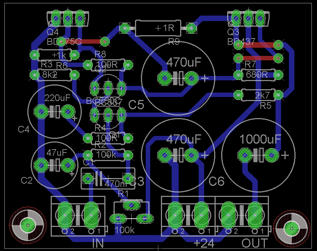 However from my analysis I've found that this layout should not work as the emitter and collector of Q1 (BC560C) are the wrong way round.
Is my problem caused my using a bench power supply?
Or is there an error in how I translated the schematic into the layout in the top image?