An ESS AMT-1 (December 2019 vintage) on- and off-axis SPL response plot. Red is on-axis, while the other traces are taken at 15 degree intervals. The blue trace is 45 degrees off-axis (IIRC).
Here is a polar sonogram, showing the need for wings below ~2 kHz.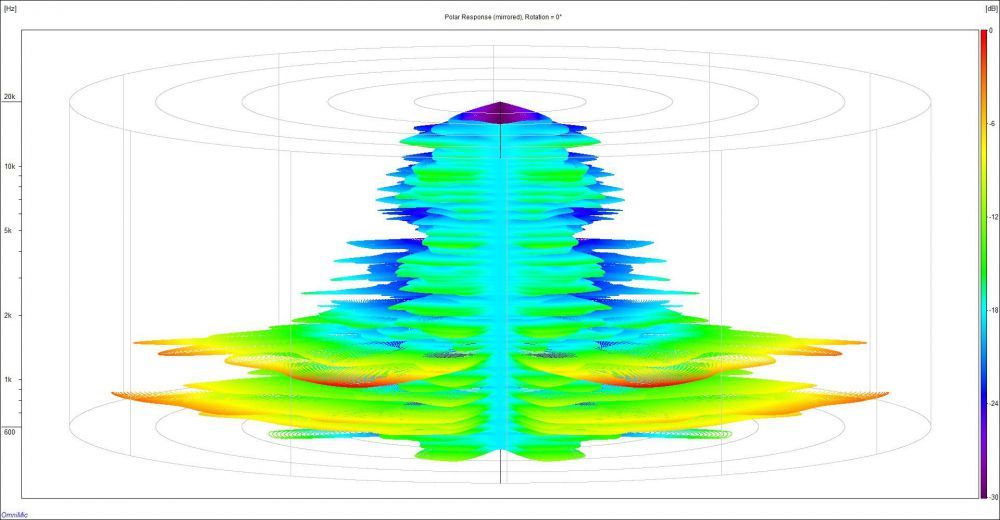 I use my AMT-1s (single-high, then later dual-high) without wings crossed at ~700 Hz to Belle bass bins. Tilting back the top AMT-1s about 20 degrees approximates a "shaded array" [configuration (d) in the following figure from Toole's book] upwards (i.e., NOT in a floor bounce direction) to improve vertical polar response so enable a much wider vertical envelope than just the double-high AMT-1.
Chris