I recommend you build the Balanced Zen Line Stage.

Hands down one of the best DIY projects i ever built. Very well written and educational.

And it is a very good sounding PRE. A wonderful match for your A30!
Do you know some building guide?
Is Zen better than Aleph p 1.7?
Zen looks simplier to build than 1.7 and this is a good thing for a beginner as me!
Thank you
Your A 30 is not loud enough? If, build its preamp-stage. And use the same psu, it of your A 30.
The zen line balanced sounds more honestly than the 1.7, in my mind,-! It demands more experience with speakers, power amps, sources, room ...-) The 1.7 is the better match with multiways or relative complex power amps or so.
I suggest: reduce to the max: A 30 without a further pre, better louder speakers. Or its pre with the same psu(s,-)!!!
Do you know some building guide?
Is Zen better than Aleph p 1.7?

Zen looks simplier to build than 1.7 and this is a good thing for a beginner as me!

Thank you
I had both, both are pretty good.
To me it sounds that the Bosoz was a Little bit faster i prefered it at rock.
For vocals guitar or harp i prefered the aleph p.
Zen is simpler to build (top for beginner).
But Aleph P is also worth the more work (with concentration and careful work a beginner could do it too).
where do you get the pcb`s?
Other Pre`s i`ve not tested at the Moment.
A BA3-balanced Looks also relative easy to build.
But how it sounds with a aleph?
And I would not do a B1 its a good pre too, but a think it lacks the drive.
With Bosoz, Aleph P & B1. B1 was on reserve bank the most time.

Official Court Jester
Joined 2003
Paid Member
BA3 Bal ,
, Frenchie UGS preamp
and , of course , already mentioned , certainly easier to make
NB that foundation of good preamp is good PSU , which is strictly shunt type reg based , if you ask Mighty Moi
(your mileage may and must vary , and that's strictly your problem
)
Lots of good suggestions. I've seen recent threads on Aleph p1.7 pcbs so they may
still be available. The original balanced zen line stage PCBs are likely long gone,
but the art work is available in the article so one can always edge from that.

The Balanced Zen Line Stage article is a wonderful read and what you can learn from
it will serve you well, even if you end up building something else.

Cheers,
Dennis
it's fun to make your own PCBs... there's a sense of accomplishment that you don't quite
get from boards you've purchased from a group buy.
go for it, if could do it, you can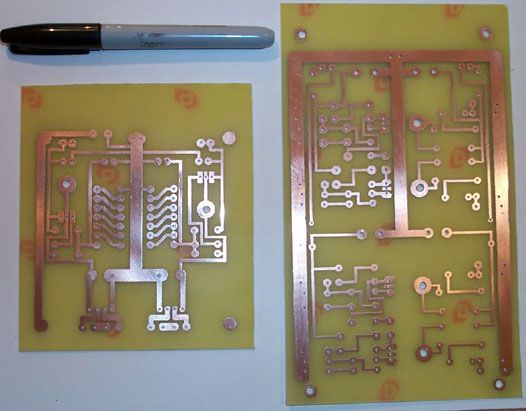 Actually the most difficult part of building a Preamp is Volume Control, Input Selection, and building
a chasis with Ins Outs, etc. For your first one just keep it dead simple one In - One Out - a simple volume
control like mentioned in the article. Don't get bogged down in digital volume controls and relay actuated
input selections, etc.
Last edited:
Thank you for suggestions.
I'am thinking about BOSOZ. I don't build the boards but kkpcb sells they (and 1.7 too).
I want build the simpliest pre but a good pre and, reading your answers, BOSOZ should be ok!
I don't need input selector. I use a network player (Pioneer N-50) and it has a lot of input!!!
The Pioneer has a unbalanced output; is it possible use it with BOSOZ? I mean, should I use an adatapter RCA/XRL to connect it to preamp?

As output I need: output XRL (default) left and right, output RCA left and rigt to drive a subwoofer (XRL and RCA should be active at the same time) and a by-pass of the signal as a TAPE OUT.

Do you see some problems?
Last edited:

Official Court Jester
Joined 2003
Paid Member
well , I'm biased (regarding best shunt supply )
...... but I can't recollect any Papa's shunt reg
not that I didn't appeal (just one of myriad things I bugged him with ) , but I believe he believes that shunt regs are belonging in next realm**
** in other words - imagine his devilish green here , saying -
why would I bother with that .....
One of his follower supplies without feedback are very nice. Not matching the performance of a Salas shunt on paper but in terms of audible performance, I think they are probably in the same ball park.

I have no doubt your supply is probably first class along with pumpkin preamp.
Note: if you buy his stuff he will be available 24 hrs a day to help you (he doesn't sleep).
Status

This old topic is closed. If you want to reopen this topic, contact a moderator using the "Report Post" button.
Balanced pre diy for Aleph 30 clone