See my proposed schematic below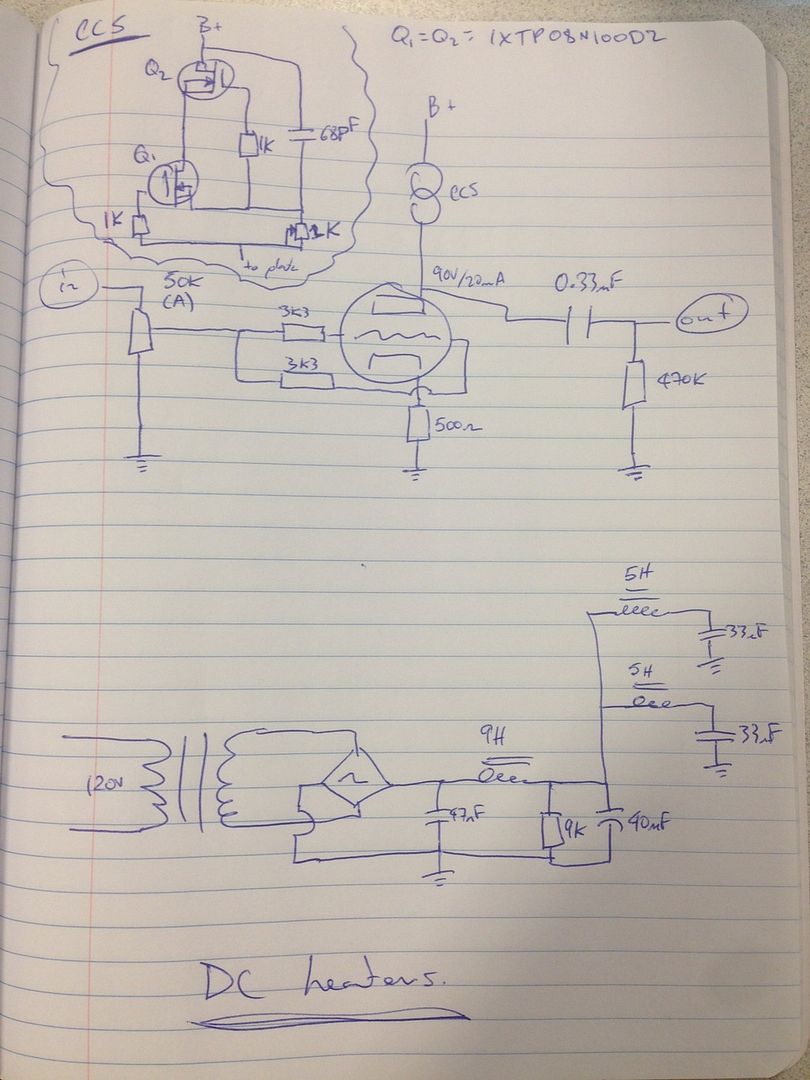 Questions:
1. What chokes/inductors are people using?
2. What PT secondary voltage are people using? From my calculations the design needs ~140V DC or higher for the B+. It seems a standard 120V AC secondary (or higher) would be good.
3. What do people like for biasing? 90V/20mA is going to be my starting point.
4. My output cap is 0.33uF with a 470K to ground. This creates a rolloff frequency of 1 Hz. Not sure why a 3.3uF and 1.5M are used on the original design.
5. What is the purpose of the 47nF "fudge factor" cap?
Thanks!