For sell is great sounding Scott 130 tube pre-amp/phono eq. in great condition and working perfectly. This is a great sounding tube pre-amp. It features virtually all the phono eq. from early 78 to modern RIAA and anything in between ! Very versatile. It also have 2 phono inputs. Now you can connect 2 TT into one pre-amp. The Scott is 100% stock and original(see fotos). One big black cap. lead was disconnected during shipping but now is soldered back to it original position. No problem. It will come with tubes + it is plug and play.
The price is US$1000(or best offer) + actual shipping cost.
Packing is free.
Payment by wire transfer or USPS 'international version' US$ postal money order.
Here is a link to a youtube video of the Scott 130...
YouTube - Scott 130 tube pre-amp/photo equalizer !!!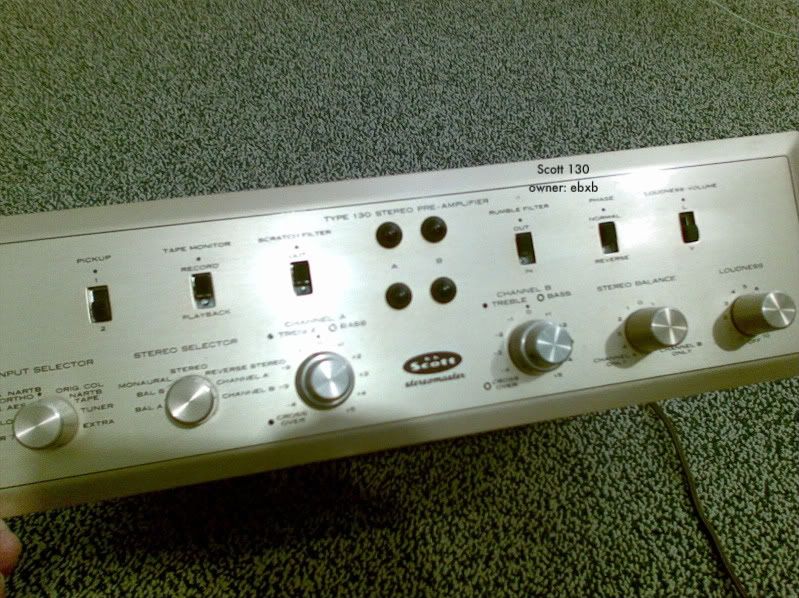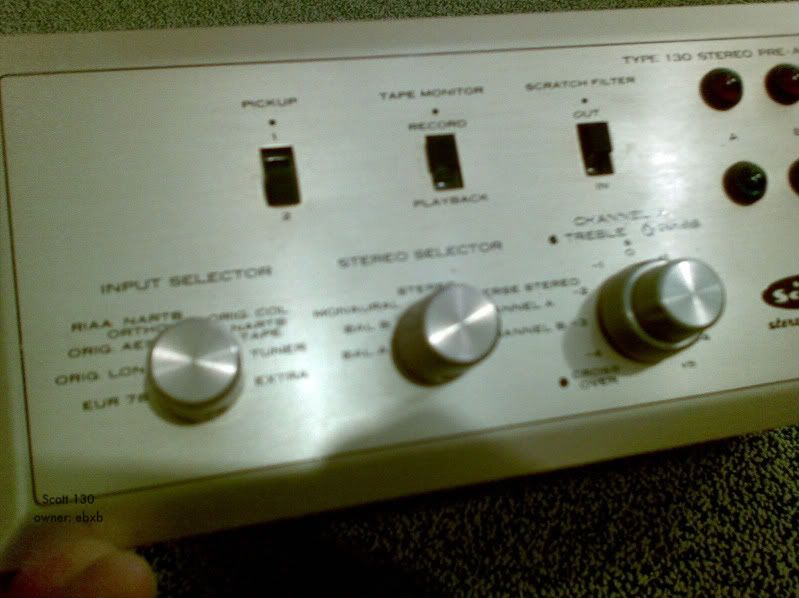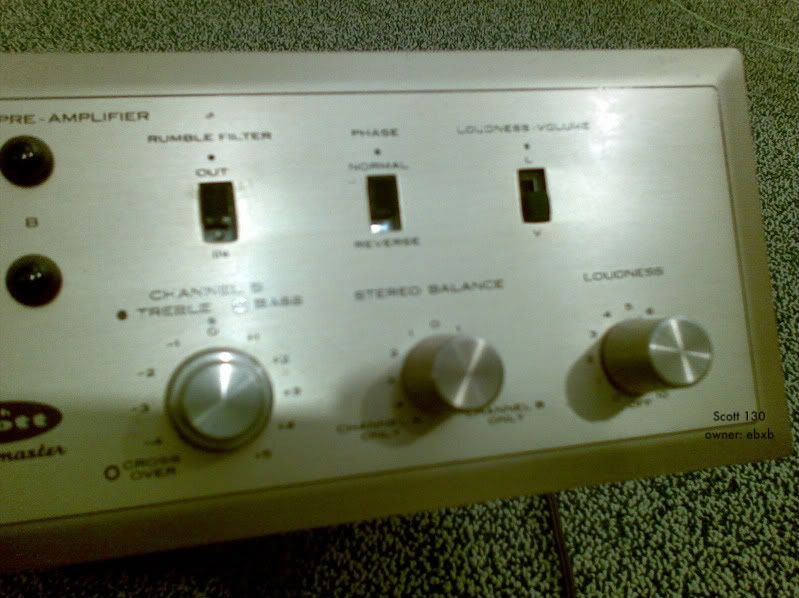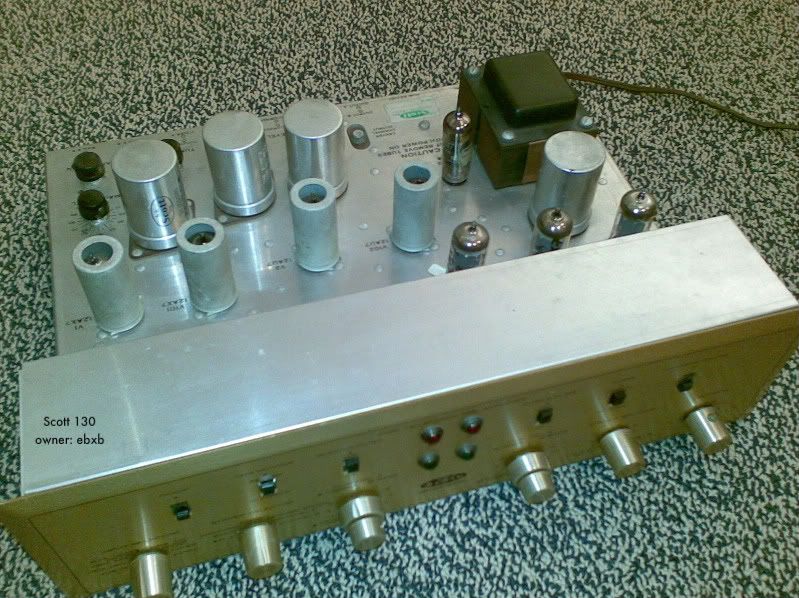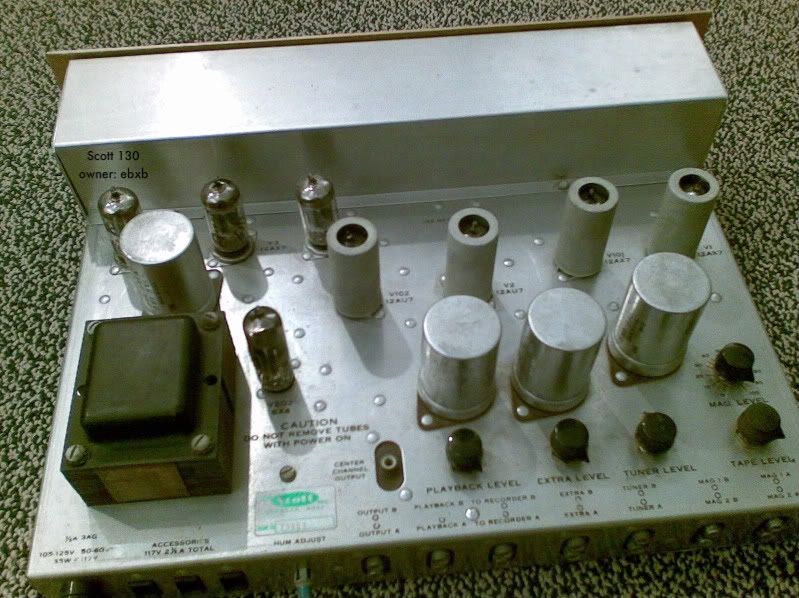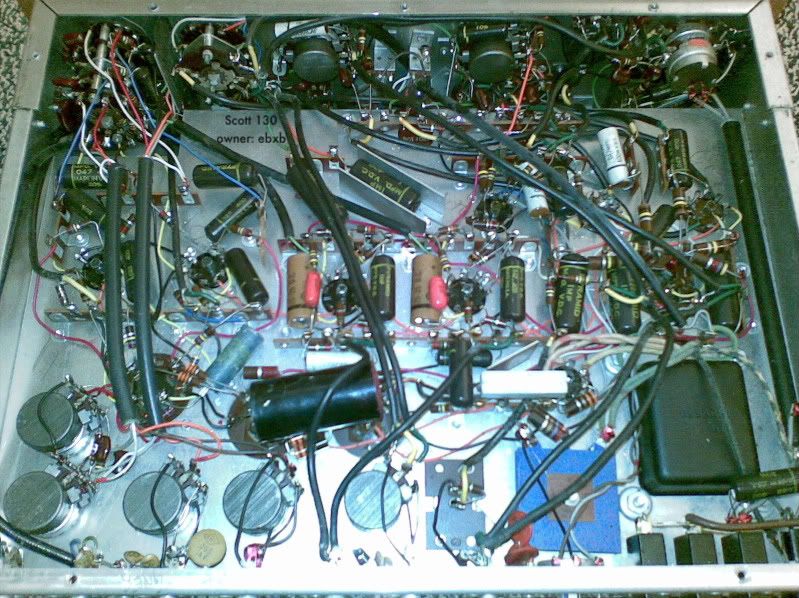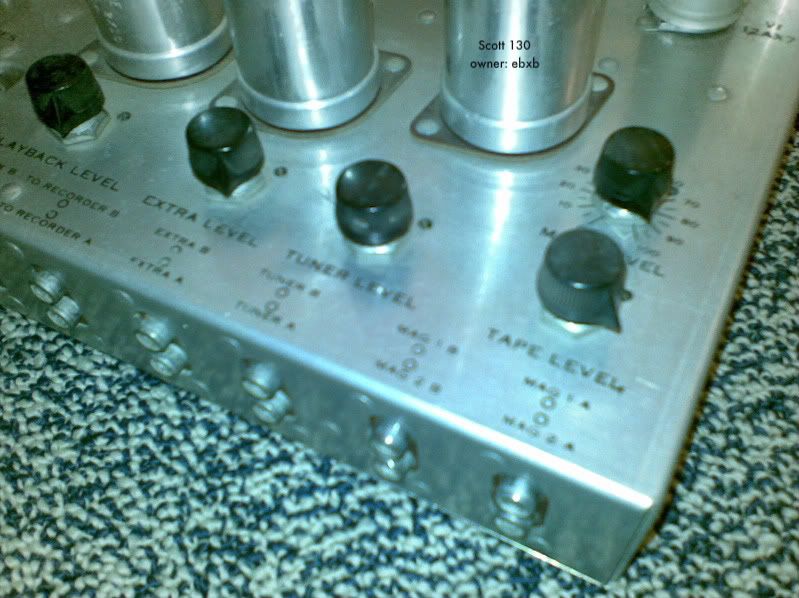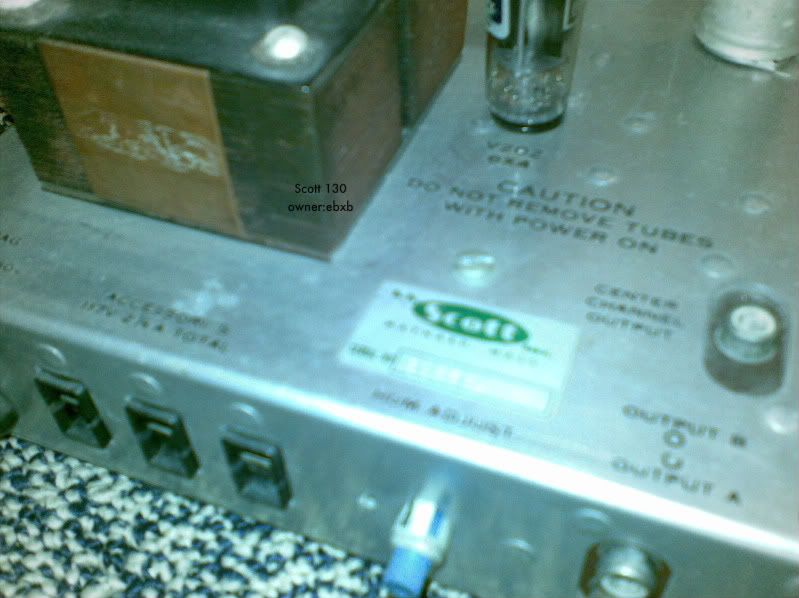 Last edited: