This is a Group Buy thread for a ready to run (RTR) Best Thing since Sliced Bread (BTSB) Panel Mount universal buffer. More info on this very handy and superb sounding buffer is available
here
.
Briefly, it is a panel mounted PCB that accepts XLR/TRS balanced input or single ended (SE) input via RCA and provides buffering and selectable gain of 0/6/14/20dB and simultaneously provides balanced output and single ended output.
There is a an auto sense switch that activates a small high quality signal relay to disconnect the RCA inputs if anything is inserted into the balanced jack (TRS or XLR) and this is to prevent overloading the buffer with signals from two parallel sources. This automagic operation is balanced input priority. That is, the single ended RCA can only operate of there is no jack inserted into the XLR/TRS jacks.
The design is by Jhofland and sounds and measures superb. The physical design is compact and uses Neutrik XLR/TRS jacks plus high quality gold plated PCB mounted RCA jacks. This allows convenient mounting to an amplifier rear panel to keep line level signals from picking up noise inside an amp chassis. It uses a 12v DCDC converter to provide dual rail +/-15v supplies so powering it is easy.
It uses state of the art OPA1656 or OPA1642 opamps for the buffer and output SE driver, and OPA1637 for the balanced output driver. The performance is superb - low THD, inaudible self noise, and sounds clean and natural. Nothing added or taken away. Having selectable gains allows it to be compatible with almost any source/amp gain combination. Having the ability to fine tune the gain to 0/6/14/20 dB makes the BTSB suitable for driving almost any amplifier. Note that the balanced output operates at +/15v rails so with balanced output, can have an output as high as 60Vpp. This means that it could drive 0dB gain amps up to 50w (if 20dB gain is enough). When used with a 6dB gain preamp this gives 26dB overall gain. A preamp capable of 2vrms should be able to hit 50w into 8ohms in a 0dB gain amp stage like an F4, etc.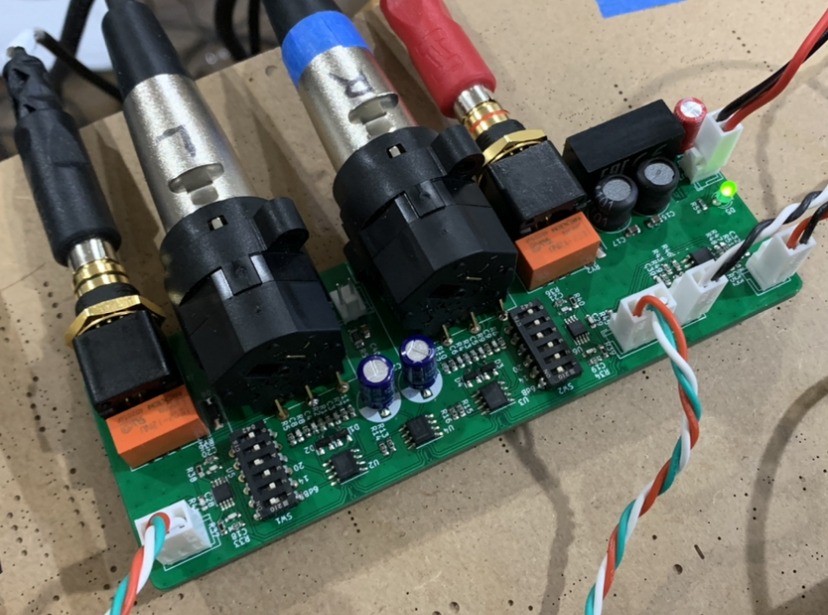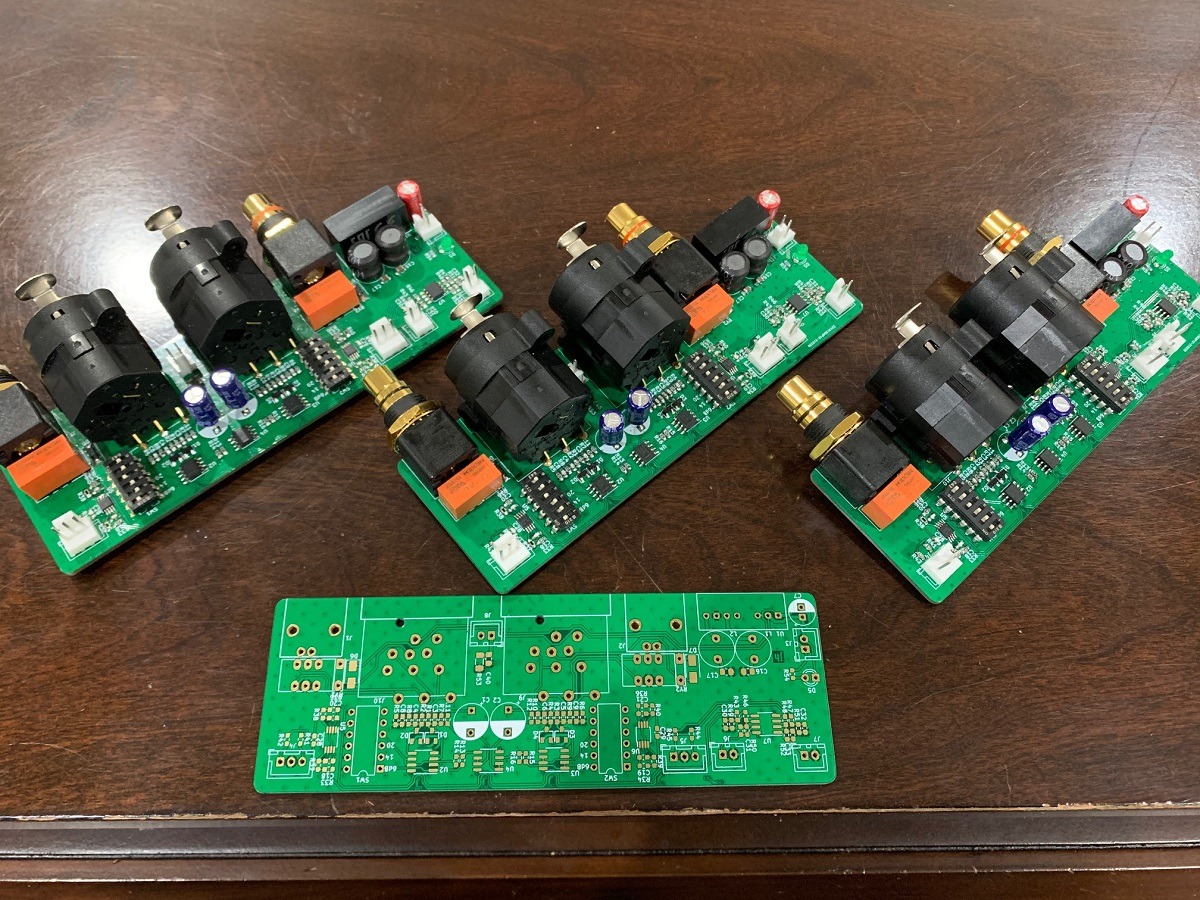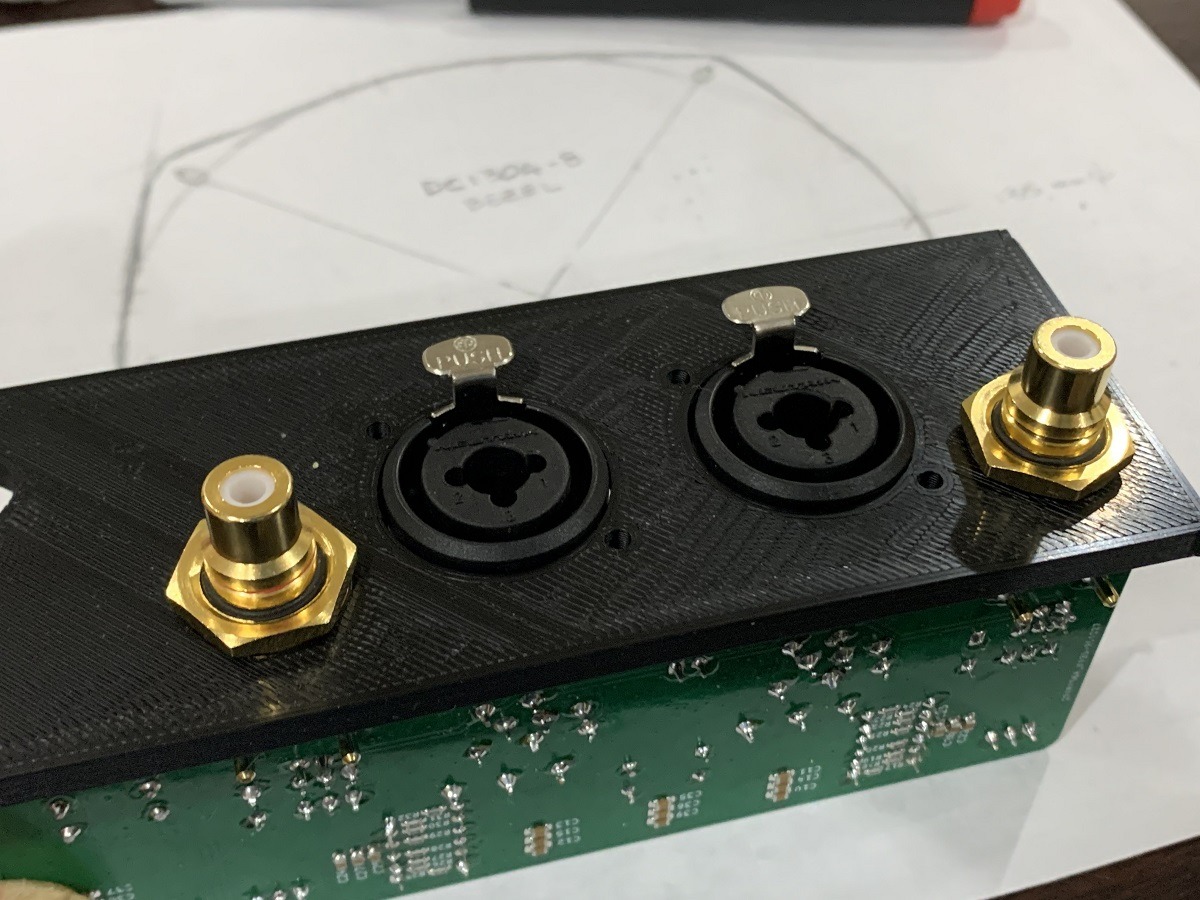 This board is actually used as the buffer in the
well-reviewed LSA Warp-1 amplifier
.
The design was made by Jhofland and if you are familiar with his other projects, you know that they just work well and sound great.
Here is the schematic: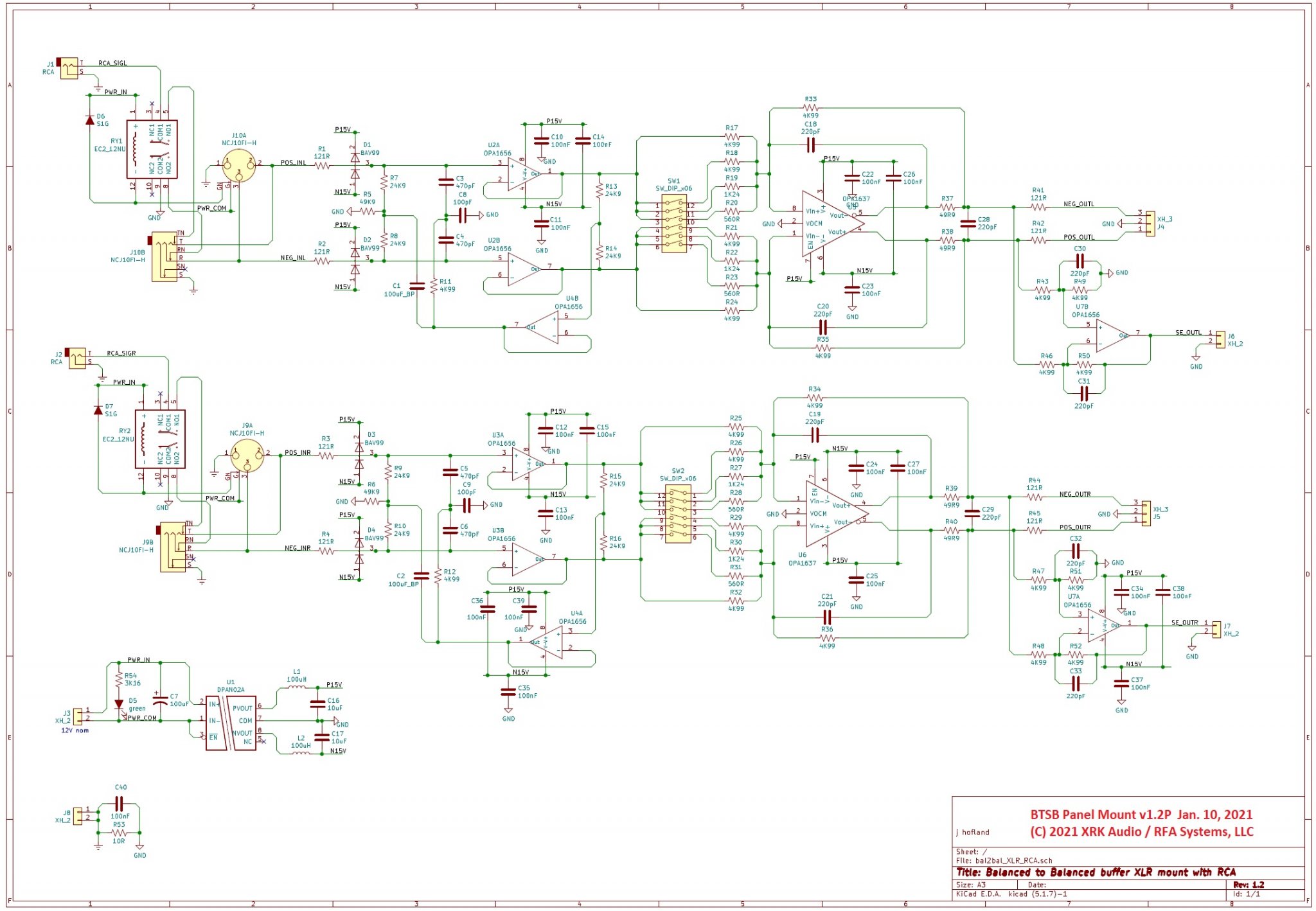 Measured distortion and noise at 2.0Vrms output using Victors oscillator and Focusrite in loop back: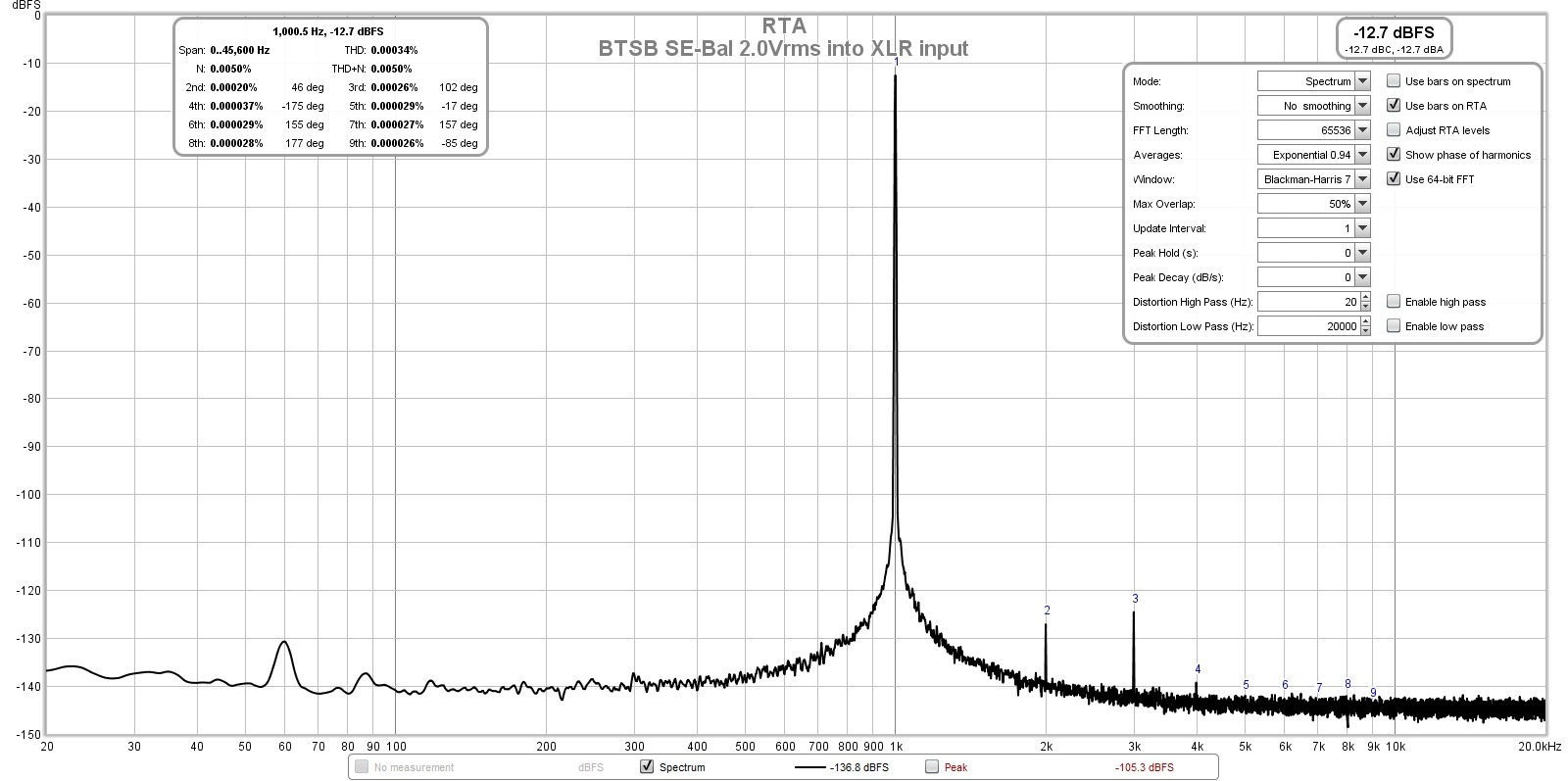 The BTSB Panel Mount buffer in RTR trim just requires you to provide a 12v (about 200mA) PSU connection, and connect the outputs (JST 2 and 3 pin jacks) to your amp. You now have a clean way to connect your amp to balanced or SE sources and you can drive balanced or SE amps. A nice feature is to use the balanced to drive your amp and route the SE as a pass through to drive an external subwoofer amp or even for bi amping.
I am offering the RTR BTSB Panel Mount buffer for the price of $165 ea as a GB. After this the price will be $215. Boards will be professionally assembled with robotic pick and place using genuine components from a BOM that I carefully specify.
If you are interested, please add your name and number of units to the interest list below.
Name / Number of Units / Country
——————————————————
Last edited:
Hi Folks,
If you are interested in this item, please place your order by Dec 28 as I would like to. close out this GB and begin manufacturing so that we can be done before Lunar New Year.

Wishing everyone a peaceful and relaxing holidays and a happy Xmas!

Stay safe and warm.

Cheers,
X
RTR BTSB Panel Mount Buffer GB