This is one 1950s-vintage RCA LC-1A 15-inch full range speaker driver I recently removed from a built-in cabinet in my home. It is in very good condition, and made the appropriate sounds when connected to the speaker outputs of my receiver. (It was by this time removed from the enclosure, so I do not know how it would sound properly enclosed).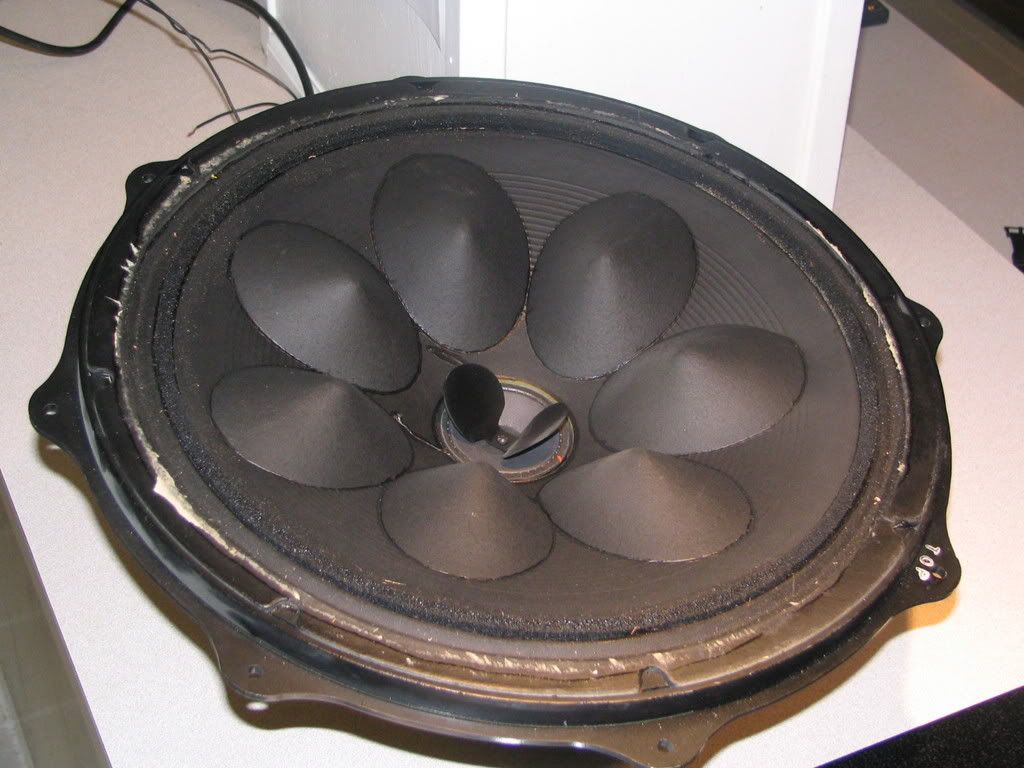 If interested, please contact me. I can get you more information, photos, videos etc. if desired. I will reply to all inquiries. Please make an offer; I will also consider trade proposals (1970s-vintage Pioneer silverface equipment or the equivalent would be desirable, of course, although the kids really want a surround-sound system. Gold bullion, however, would not be turned down).
Here is a link to more photographs:
http://s264.photobucket.com/albums/ii165/idahoalex/
I also have an RCA SL12 speaker installed in another built-in which I would consider selling. This is a 12-inch full-range speaker of about the same vintage. It is installed in a clothes cabinet above, and firing directly down onto, a built-in vanity. It works fine, and sounds pretty good considering its strange installation. Pictures available on request.
Thanks,
David Alexander
Pocatello, Idaho