Hi!..First excuse my English, i'm Italian..I have a problem with my homemade car power amplifier. I have made this amplifier:
View attachment 7100-FT15M.pdf
, i supply it with this SMPS
and protect the speaker whit this speaker protection
. I connect this power amplifier into the car
but without the preamp volume was too low.
So I did a preamplifier like this
without
other capacitors.
Then i riconnected the amplifier with the preamplifier on the subwoofer RCA out of my car radio but at low volume the subwoofer works and when i increase it the subwoofer oscillate. With an mp3 connected to the preamplifier the amplifier work very well but with car sub out no.
Are there any problems in coupling between amplifier and preamp? Thanks leo

I'm sorry you're right. I am attaching a PDF with the pattern of all the configurations I tested. If necessary I can show the video of the problem. Thank you!
View attachment problem.pdf
Update!When I supply the amplifier with an external source (battery or another power supply) works very well but when I connect it at the battery of the car the subwoofer oscillate. Then i think that is the SMPS the problem.
I think there is a problem with ground loops, right?..The ground of my smps is the same for the 12 and +/-50V.
may be going into conflict with the ground of the RCA and create problems, although I have a differential amplifier input?...Using another type of SMPS with a opsoisolator in the feedback
to isolate the ground
could be a solution? Thanks!
My SMPS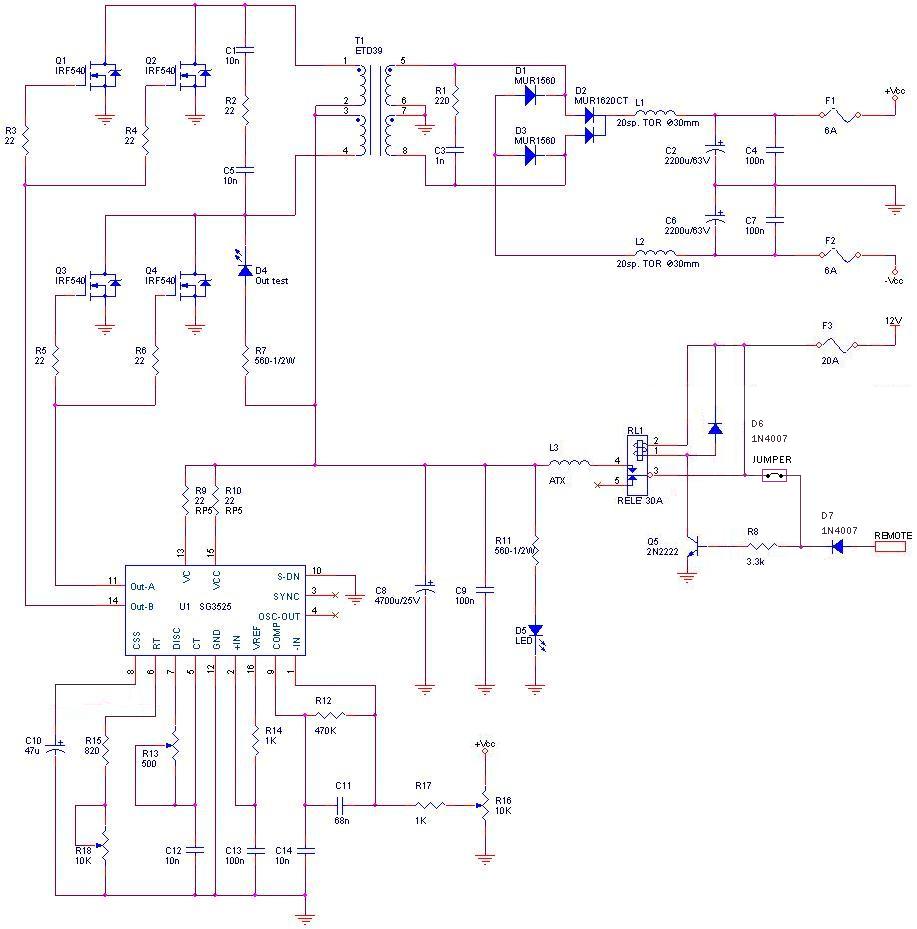 I just did more testing. Then whith no source connected it don't oscillate. If I connect the sub out to the gain variable preamplifier (formed by a differential amplifier and a noninverting amplifier with gain variable) with a gain approximately equal to 1 does not oscillate and the music is heard but a very low volume. While only increasing the gain begins to oscillate. It works only with an external source (not with the car battery) or with the car battery but with a car speaker outputs or an MP3....
Problem:the amplifier oscillate with the preamplifier only on subwoofer applications