If you missed my first build, you can find it here:
http://www.diyaudio.com/forums/planars-exotics/199519-some-more-questions-els-design.html
After completing these speakers, which I absolutely love, I decided to build a pair of sub woofers, each with dual 15" Tempest -X drivers. Well, the woofers turned out great as well. Unfortunately, they take up too much space in the AV room and one of them had to be stuffed into a corner. Acoustically, not a problem, but visually, not to my liking. Here are a couple of pictures which explain my displeasure: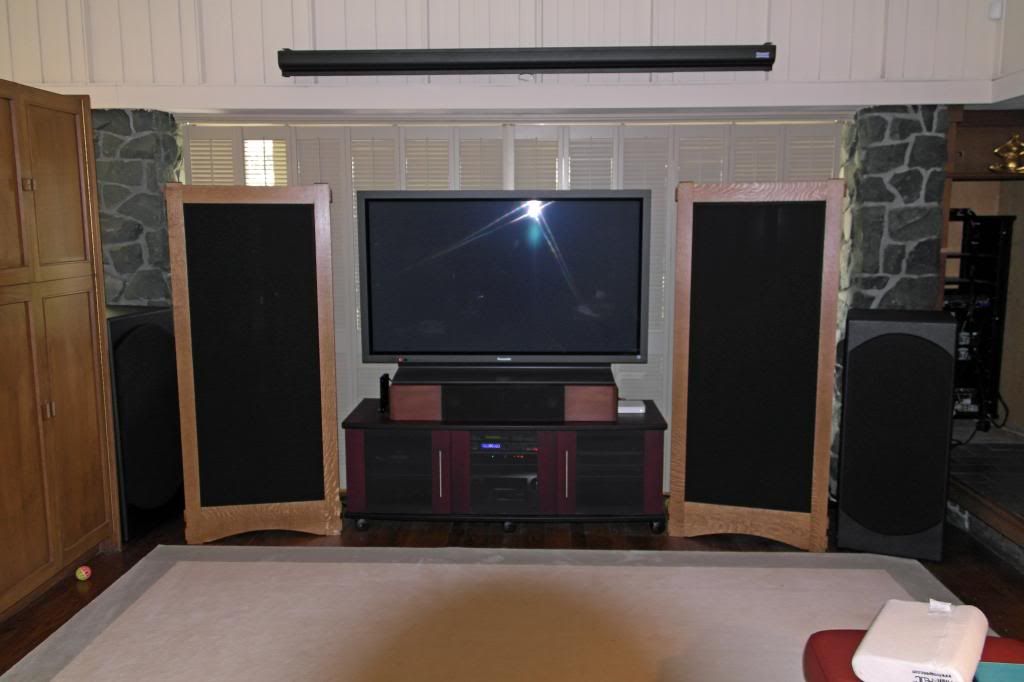 Notice the sub in the corner on the left.
So I have decided to build a new set of electrostatic speakers that are narrower than the ones in the pictures above. The new ones are 10 inches narrower, so the extra 20" will give me the room I need to get the left sub woofer back into the listening area. Here's a picture of the new speakers: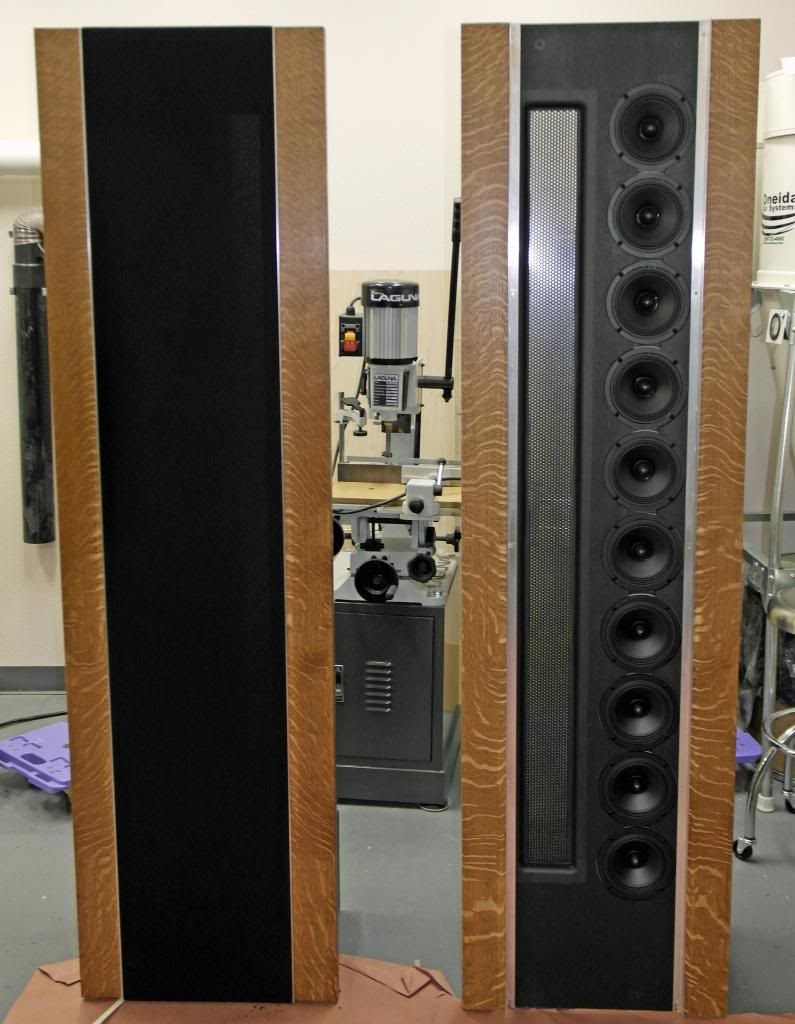 Once again I used quarter sawn white oak and the sides are book matched. Also I added an aluminum trim separating the wood from the grill cloth. The speakers aren't completed yet as I have to wire everything up. As before, they will be bi-amp'd with the ELS panels handling the frequencies above 600 Hz. After I get them up and running I'll post some more information.