Hey Guys,
I've been around a few threads asking questions and stuff but wanted to start a thread specifically for what I'm trying to build.
What I want to end up with is a 4-way fully active setup, only for two channel music. Below is what I'm working with as of right now.
2 15" subs in sealed, 120 liter enclosures.
A set of Home Theater Direct Level Four tower speakers. I also have a set of matching bookshelf speakers sitting in the closet.
My system will be PC based and I already settled on JRiver Media Center for all DSP functionality.
I already purchased a MiniDSP U-DAC8 to take the 8 channels of digital from JRiver and turn them into analog feeds into my amplifiers. I have it up and running already and I'm using JRiver to cross over from my 2 big subs to my mains, at 90 Hz. I've also messed around a bit with REW to smooth the response of my subs pretty well, for my tastes. I'll post the response which was measured at my listening position.
I was planning to start with a well known 3-way DIY design and just try to replace the passive crossovers with active. But I changed my mind and now I want to start with a pair of mid bass modules, to address the severe lack of low frequency output from my current mains. Something to cover from about 60 Hz to 400 Hz or so.
The only modelling software I even know how to begin using is WinISD. I've been playing around with different 10" and 12" woofers and I'm really close to going with dual
Dayton RS270 10" woofers on each side
. But I'm hoping you guys will check my work here and see if I'm messing this up.
Below is what I'm coming up with in WinISD. I specified 2 drivers in a 4.5 cubic foot closed box. The SPL and cone excursion graphs are with 50 watts of input signal, 8 feet from the speaker at zero degrees from the direct line of the drivers. I added a second order Butterworth low pass at 400 Hz. There is no high pass in the model. If these graphs are trustworthy I'm thinking I might not need one.
Right away I'm not sure how much of this to trust since I don't see anywhere to specify whether I will wire the drivers in series or parallel. Parallel is what I want to do, for 4 Ohms.
But here's what I'm getting. If the numbers are right I get 107 DB SPL at 50 watts without exceeding xmax at any frequency. But the Qtc seems a little high at .74.
Transfer Function Magnitude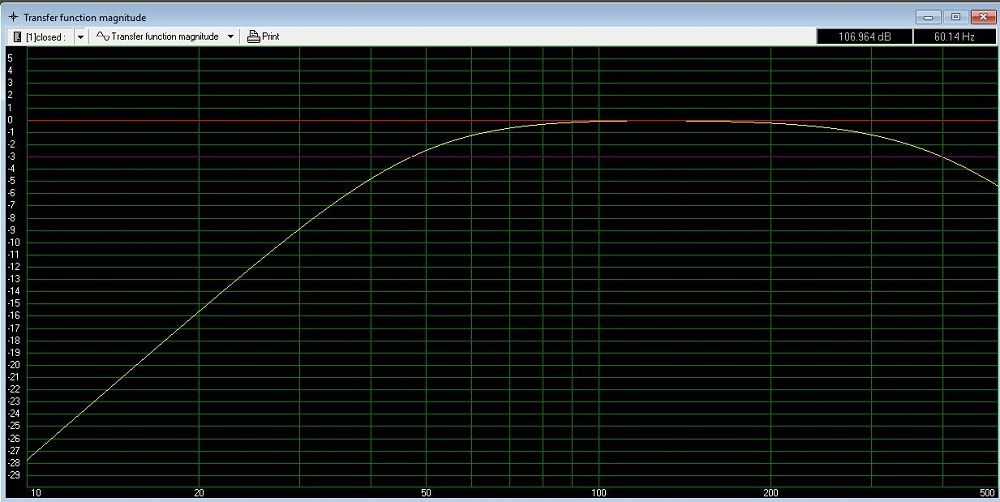 Transfer Function Phase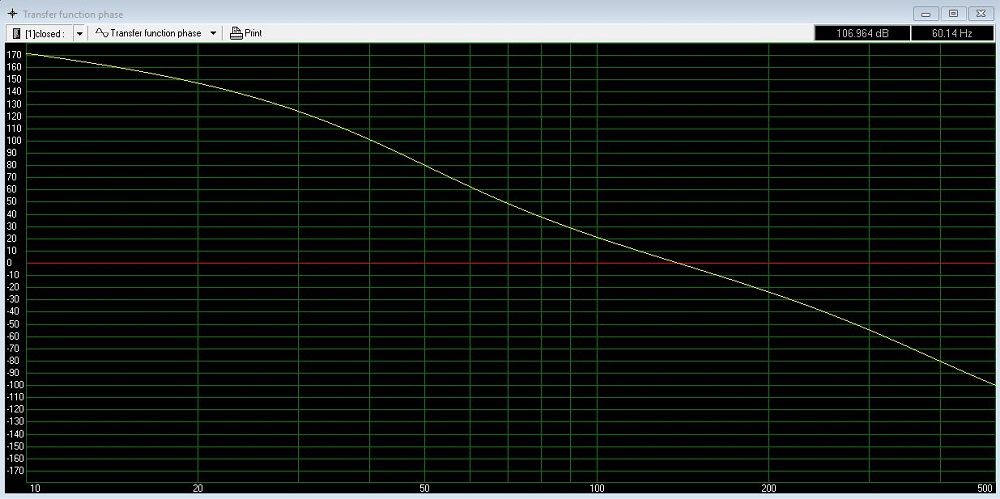 Group Delay
SPL
Cone Excursion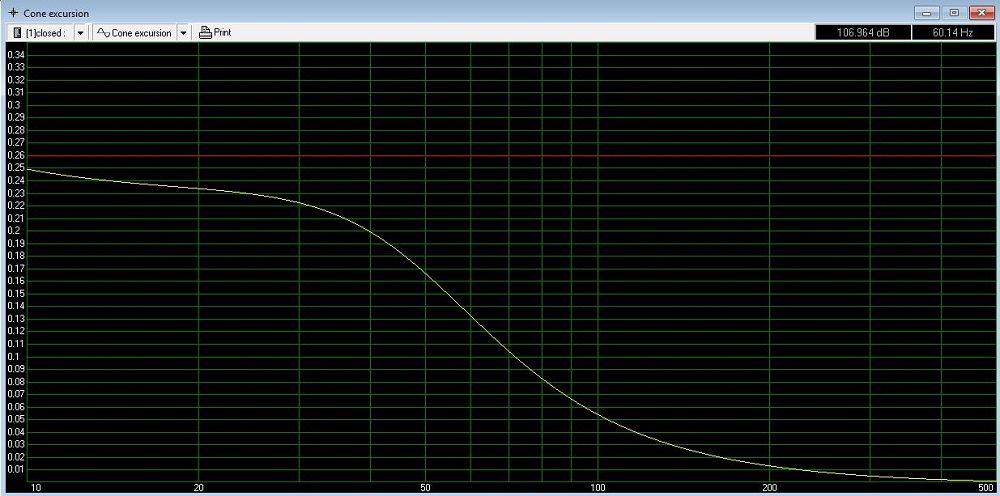 Driver Impedance (Can this be right without considering how they're wired?)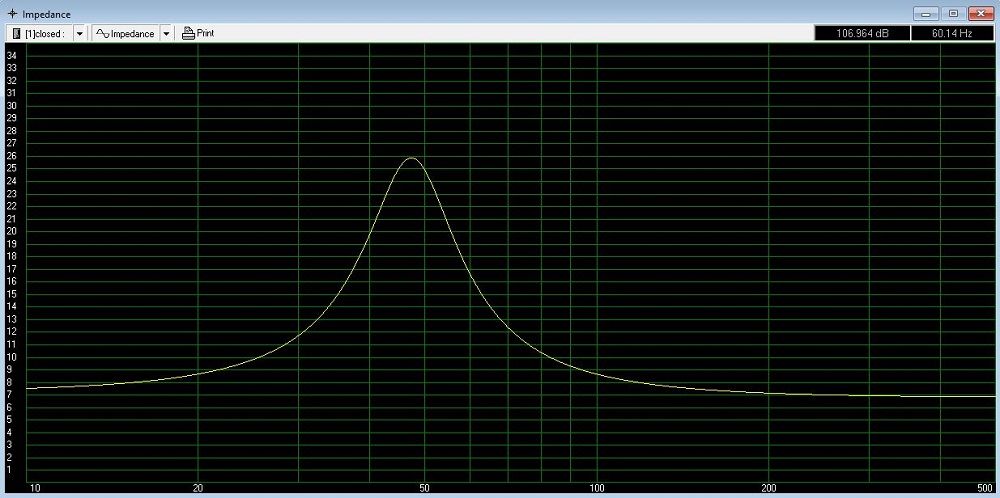 Last edited: