I've been playing with Transmission Line software for a while now. And also Sketchup for some years.
I have a pair of 8s, from Parts Express, sort of an impulse buy as they were sold as woofers....
AT-8030 8" Treated Paper Cone Woofer with Rubber Surround 4 Ohm
Also have a pair of Vifa TC9FD18-08 from a defunct attempt at kitchen speakers.
Vifas are 84-85 sensitivity, the "8s" are apparently 93.
Creating an MLTL in TL software has been interesting.
170CM line length. Driver at 60-66CM, port at 135CM
This is where I've got to.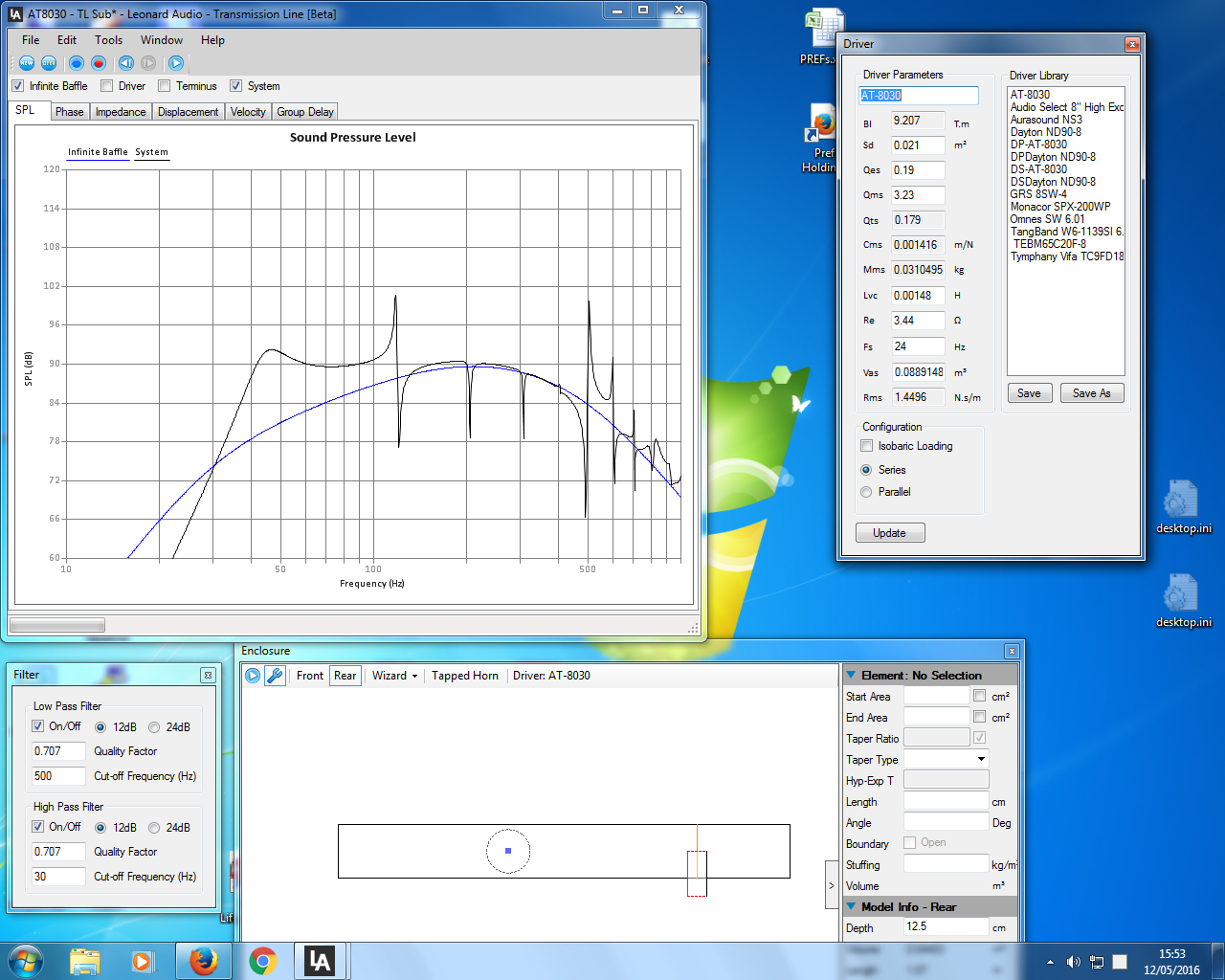 And in Sketchup...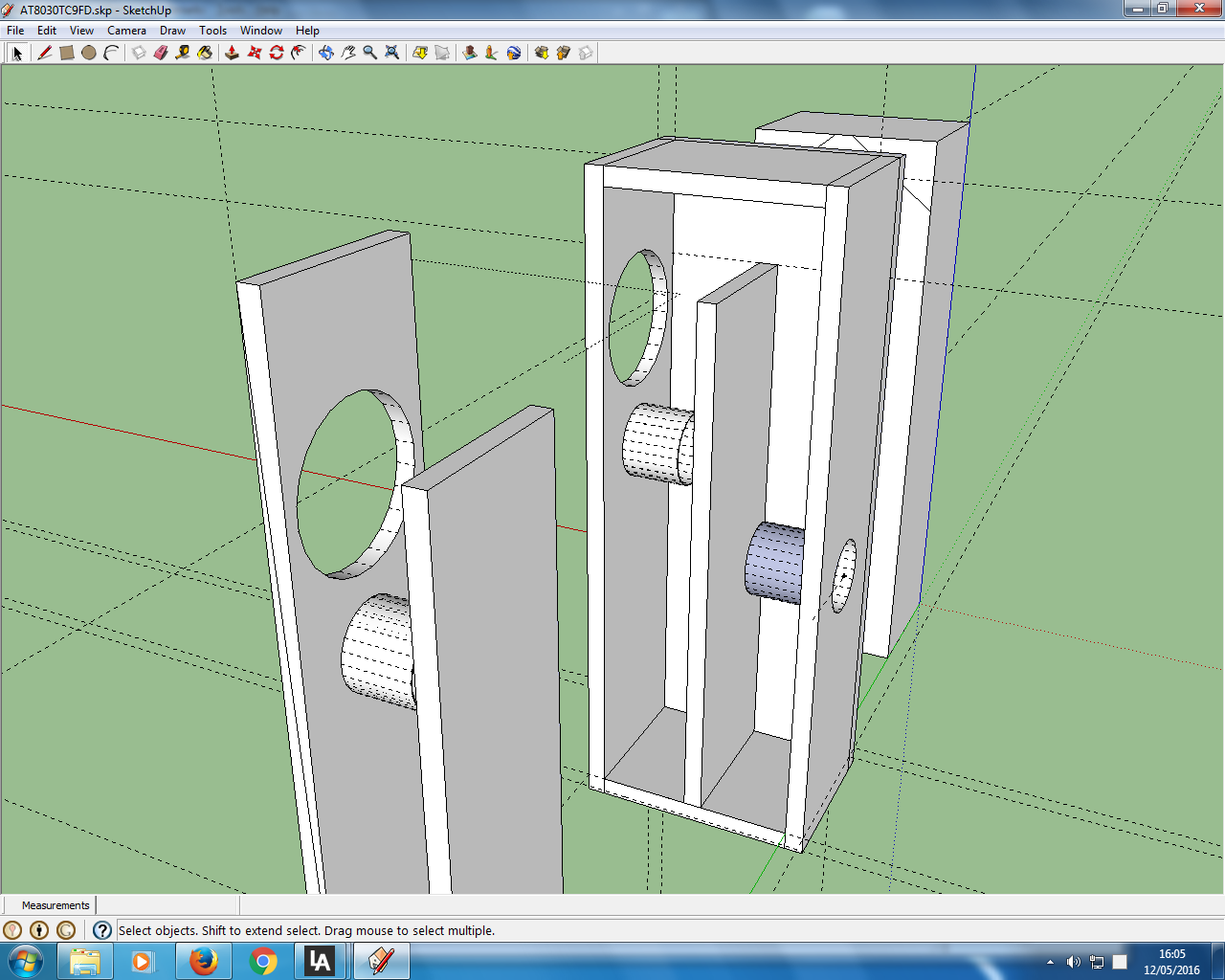 Going to be using a PC to supply signal to 4 mono TPA3118s.