Hi everyone,
I have read the other threads regarding this preamp, unfortunately (perhaps) I had already bought and assembled the amp. They look great, but I am not fully happy with the sound yet. My full setup includes a ProJect Debut Carbon TT, left and right channel BHL Deluxe phono stages powered by the BHL power supply, then a modified K-502 powering Klipsch RP-160M's.
In general the system is awesome, this is for my work office, so the 5W per channel the power amp is pushing in triode mode is perfect. I have a 3.5mm jack aux input that feeds right to the power amp so I can switch between records, and an auxiliary device.
There is a toriodal transformer hiding behind the power board iron on the left that powers the pre-amp power supply.
Here is a look at the guts.
and a top view: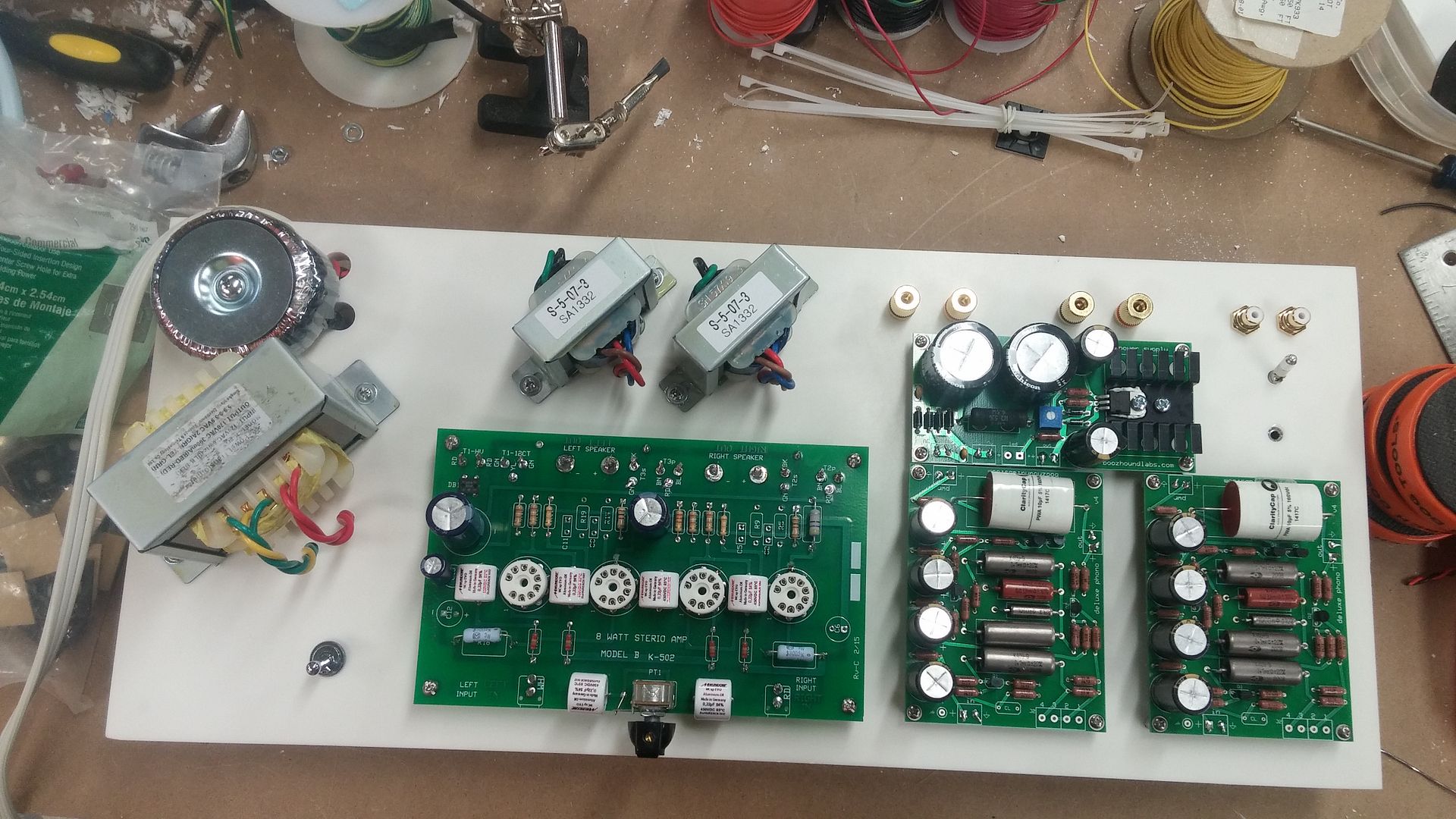 OK, so I feel like the pre-amp is giving me distortion and it just doesn't sound as good as I feel it should. I am hoping you all can help me with some recommendations. Right now I have R4 set at 22.1Kohm and R5 set at 100ohm.
Anything I can do?
I big thank you in advance!