SOLD - Pass Labs Aleph X Class A
SOLD
For sale 2 lovely hand made amplifiers. They are clones based on Nelson Pass, model Aleph X.
Made one month ago.
Both amplifiers have DRV 134 Balanced Output amplifiers that convert a single-ended input into balanced output pair.
So You are always using 100% of capabilitys of this amplifiers. Independet power supply to DRV 134.
They have only 0,002mV and 0,008mV on outside.
Basic information:
- Size 450x210x450 mm
- Capacitors of each one is 132000uf (military version)
- Toroidal transformer 600VA in Audio Version .
- Power outputs is 70W /8ohm (mesured with sinus 200Hz signal input)
- 12volts Trigger can be used to power on .
- Audio connectors RCA XLR are Neutrik
- Speakers connectors made by Aucharm copper and rhodium.
- Silicon wires used to build.
- Vitrohm non indictive resistors and Dale RN60D.
- 24 power output transistors have been chosen from 100.
- Modushop chassis.
Each one weight 18kg.
1 year warranty
Will be shipped in secured, solid wooden boxes.
Price £SOLD
Location PE38, UK
Thank You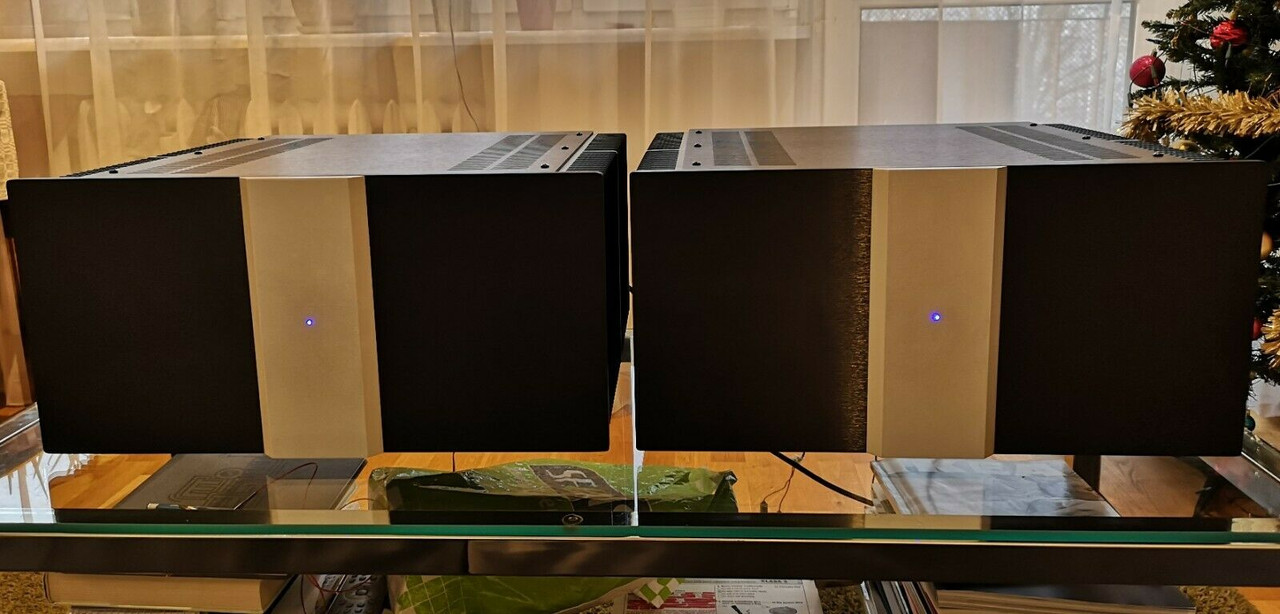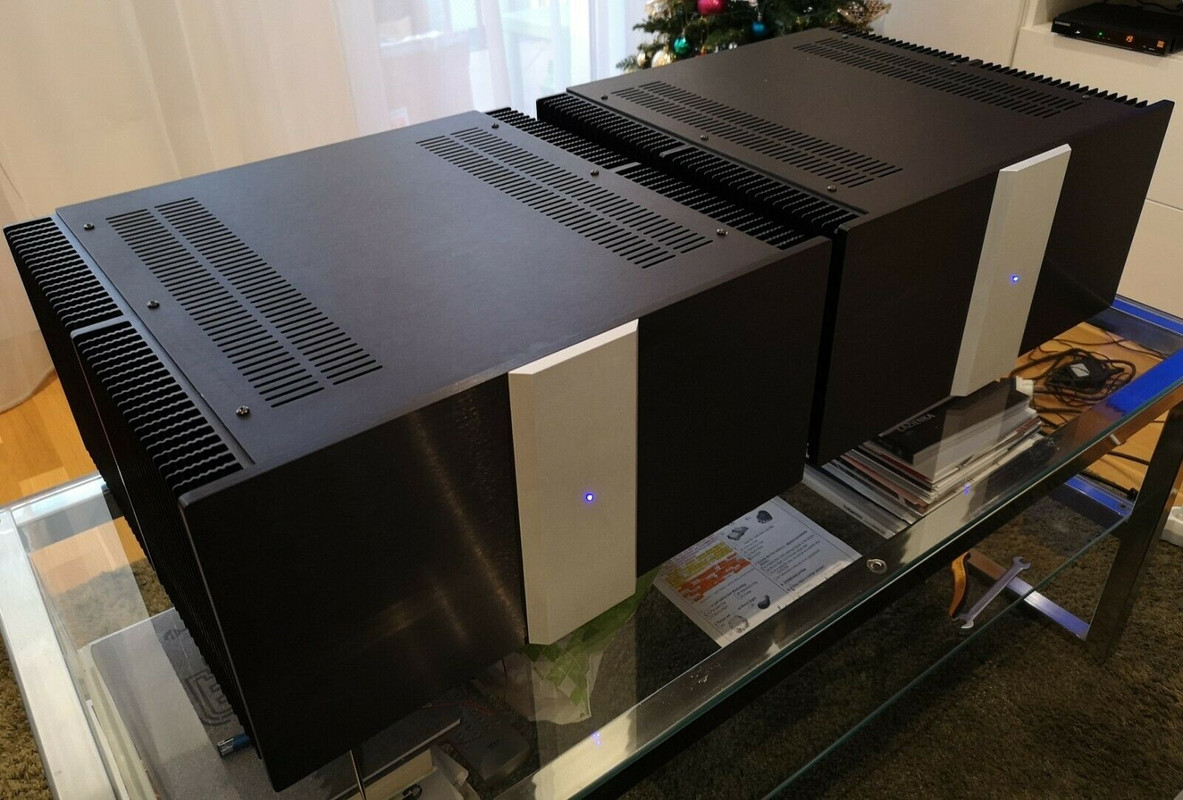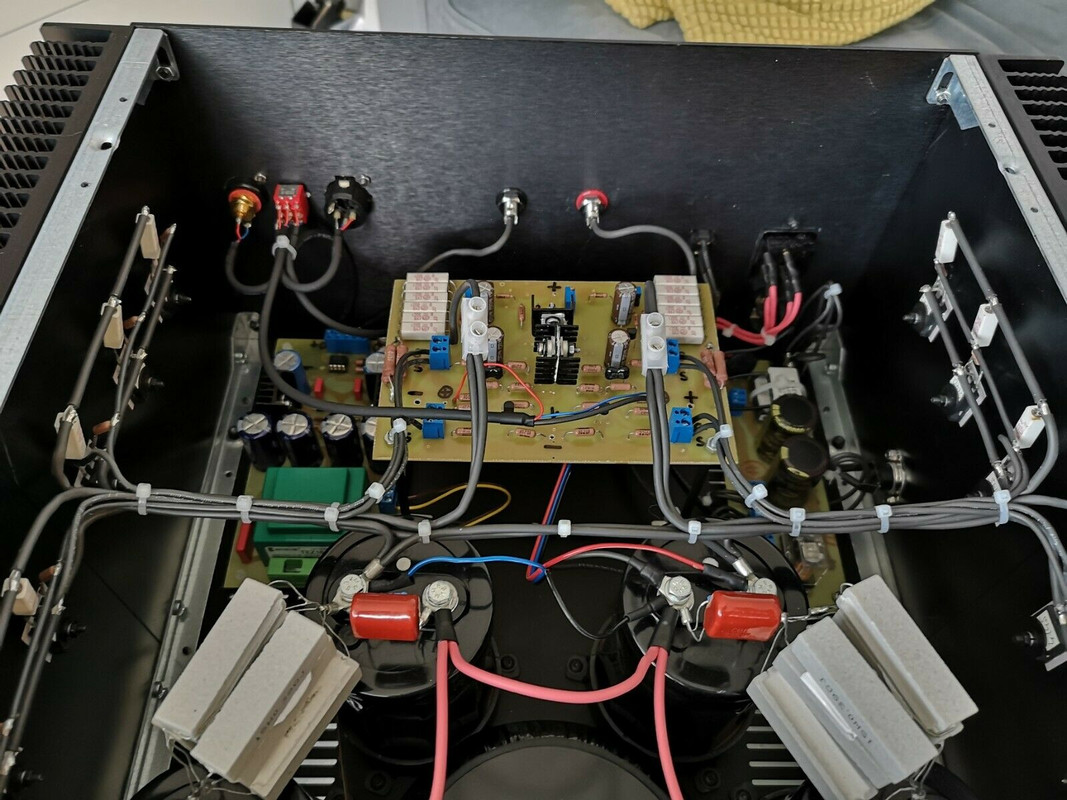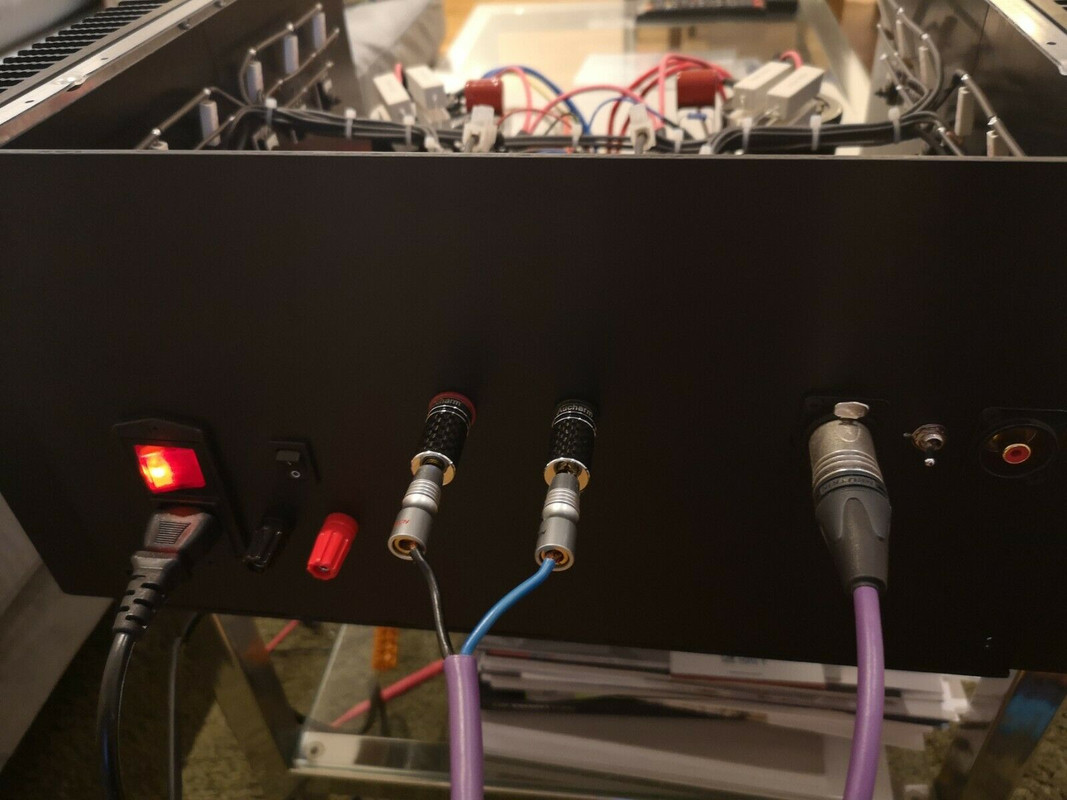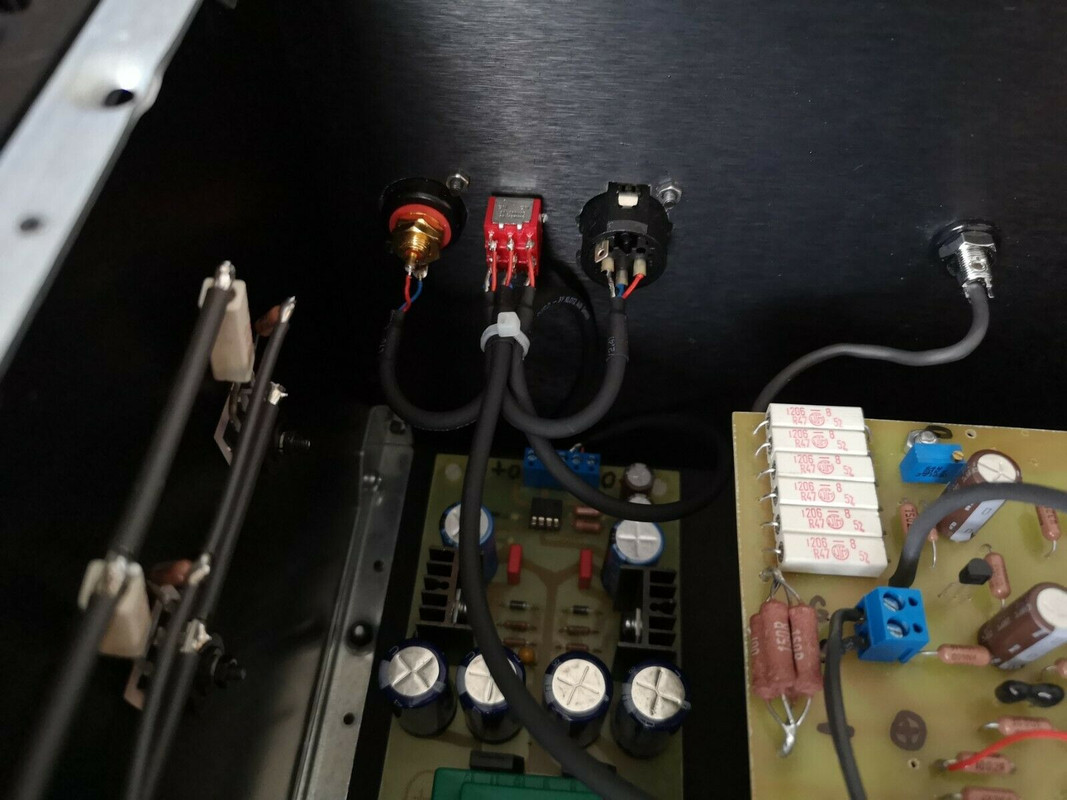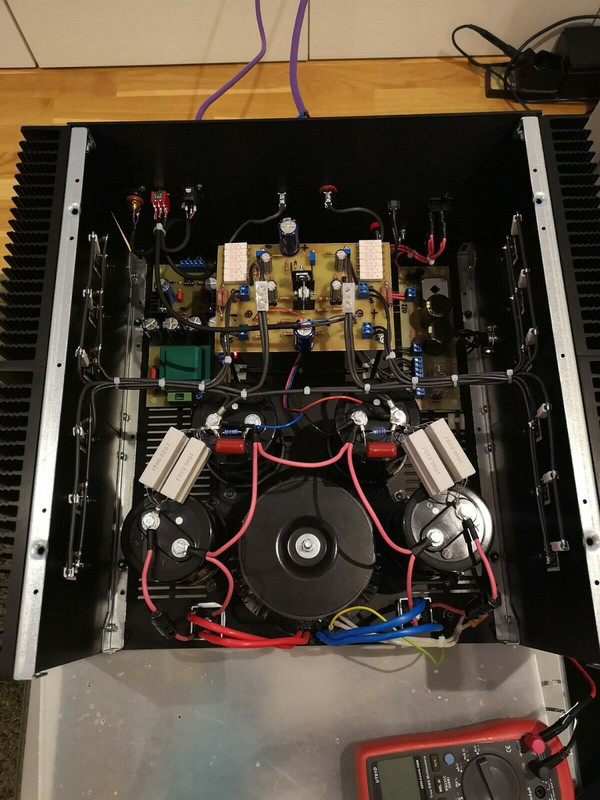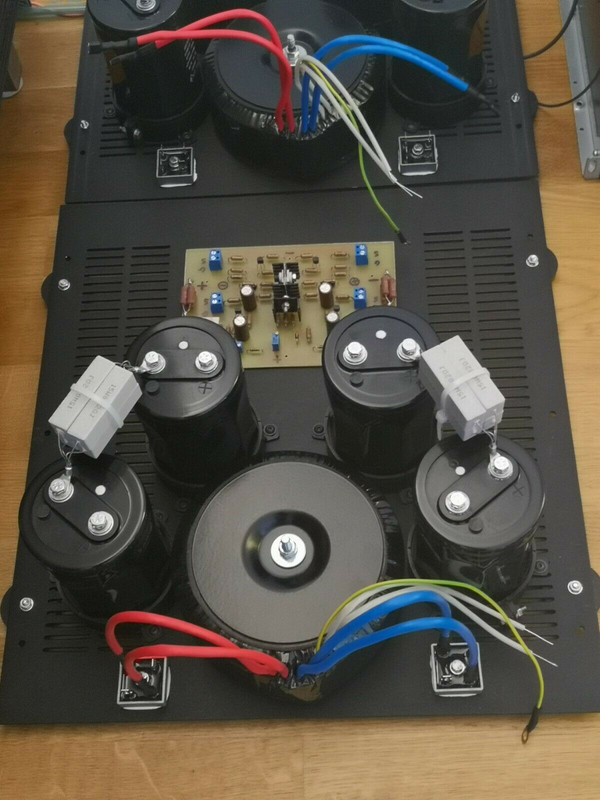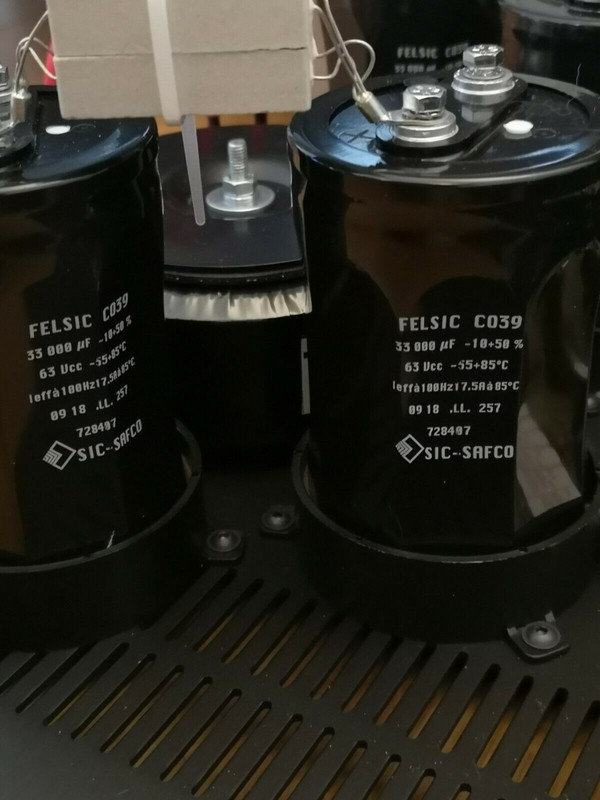 Last edited:
One Question dear member, How is the offset voltage at the speaker output when you turn on?
Best Regards
Esteban
Always the same 0,002 and 0,008V
Cheers
Status

This old topic is closed. If you want to reopen this topic, contact a moderator using the "Report Post" button.