I had a thread last year, but want to ask a different question this time. Our church auditorium is a 70' wide octagon that seats about 350. Speakers are flown at about 15' high, about 15' inside the walls. Coverage required is roughly 3/4 of a 70' diameter circle.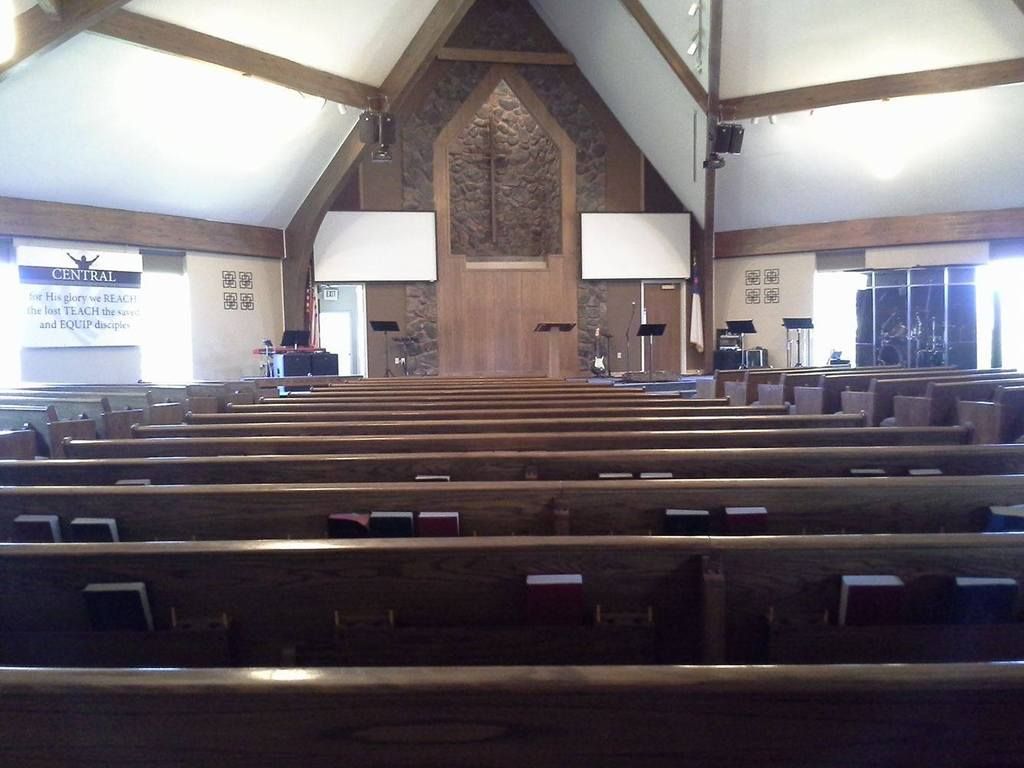 I would like to build (or buy, I guess) speakers to cover this area from 100Hz and up. I'm looking at each enclosure housing two 8" speakers on either side of a 90*x60* horn. The 8" would share a sealed enclosure, isolated from the horn.
I'm looking to build option A below, one (or possibly two) per side. From the diagram below, assume the top, bottom, sides and rear panels are identical, only the front baffle will change to give the 8" speakers a slight horn loading effect. Would there be any advantage to B over A? Option A would be easier to construct.
Speakers would be bi-amped horns separate from mids, and actively crossed over before the 8"s start beaming.
Is there another/better option I should consider besides an arrangement like this?
CHAD