Time to clean out the shop. Mostly new and a few used parts. All prices plus shipping unless noted.
New pair of Focal Audiom Utopia 6W4311b NIB $290.
Add a Hiquphon OW1 and build a set of these:
MurphyBlaster Productions
Rythmik Audio 12" DS12 Servo Sub and Amp in a 2.5cf sealed bare MDF cabinet.
Shipping the cab could be pretty pricey. So I can ship finished sub or just driver and Amp.
With or without cabinet Sold.
New DS1200 Kits DIY kits go for $599
Rythmik Audio • Servo subwoofer Products - Custom Install series
2 New Energy 6" Mid Bass drivers kevlar cone and aluminum phase plug. $55/pair
Assorted crossover parts, resisters, capacitors and inductors most new Axon, Erse, Mills. pm and I'll send a list.
New Mirage 200Watt (800 Watt Peak) MM6 plate amp. $Sold plus shipping lower 48.
PM zip code and I'll quote shipping. Sold
Rythmic Audio Sub
[IMGDEAD]https://i210.photobucket.com/albums/bb207/ammisco/Rhytmic%20Audio%20Servo%2012%20Sub%20Black_zpsofag420l.png[/IMGDEAD]
Focal 6W4311b
Mission MM6 Plate amp
[IMGDEAD]https://i210.photobucket.com/albums/bb207/ammisco/20160212_145305_zps1kybeu66.jpg[/IMGDEAD]
Energy 6" driver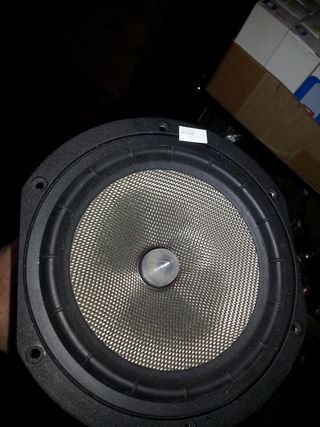 Last edited: