Hi all
I recently acquired some ostensibly NOS tubes for a good price. I have a question about a pair of Haltron EL84s from the batch. They have a large amount of what looks like flash getter on the walls of the tube, in addition to the normal amount at the top. Around half the side area is mirrored with the stuff.
Is this a sign of a lot of use, or is it simply typical for this particular tube's manufacturing process?
Looking in at one of the clear patches: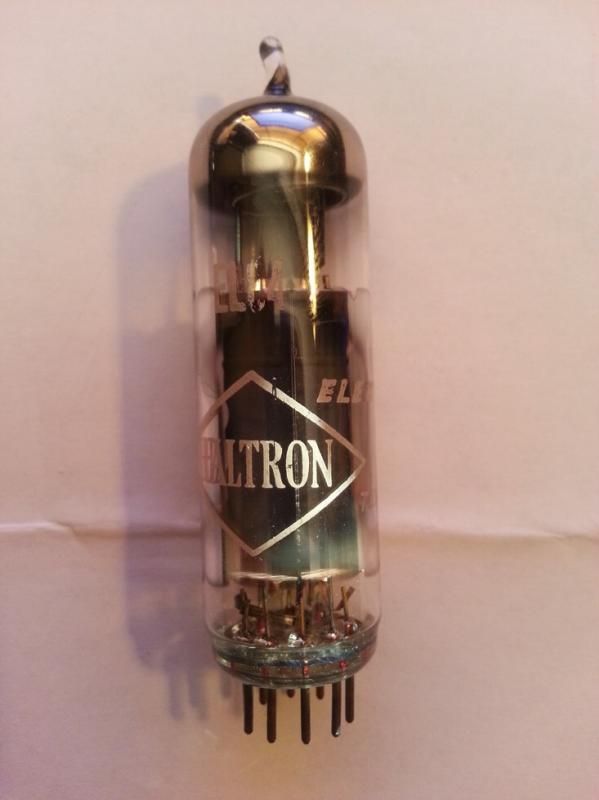 Looking at one of the flash patches: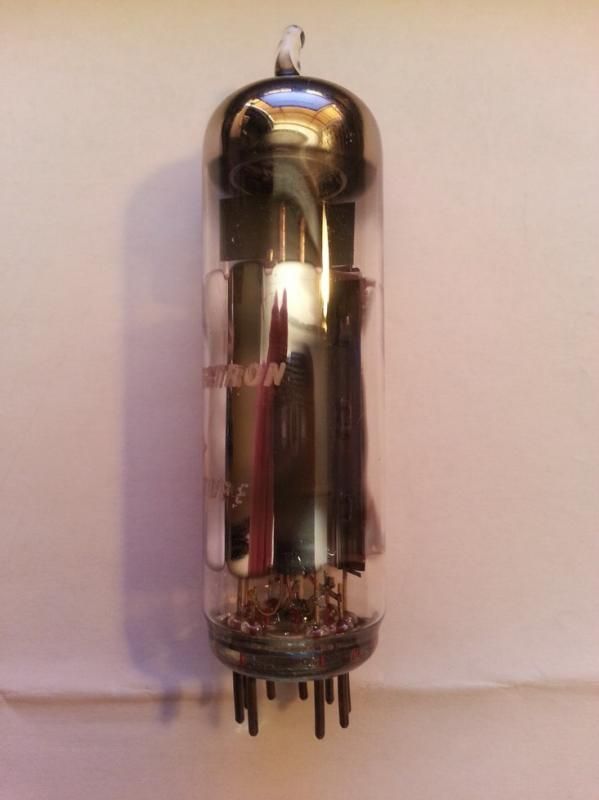 They sound fine, but I paid for unused tubes - would just like to know if I got my money's worth

Some valves (possibly from Eastern Europe?) seem to have extra silvering which may be associated with the cathode activation process. I have a few RF pentodes which have that.
I also have seen this with small signal pentodes. Namely, 'Pinnacle' labeled EF184 / 6EJ7.
Rundmaus
They have round anodes with the side silver concentrated around the two round windows on each side of the anode, right?
I had these long ago, and served me well in my first guitar amp. High voltage, power set to '11' to compete with a loud drummer
).
When one of them broke, the top getter turned white quickly, where the side 'getter' remained silver for months! Different stuff.
Last edited:
Status

This old topic is closed. If you want to reopen this topic, contact a moderator using the "Report Post" button.