I am considering upgrading the crossover in my klipsch rf-7 speakers.
I thought this might be a good way to approach my first loudspeaker project as i currently do not have the facilities to do any type of woodworking.
Also, I have read on other forums that rf-7 owners have obtained a significant improvement with same spec but higher quality part substitution. i think this is the approach i would like to take initially (i am open to being convinced otherwise).
Capacitor replacement seems simple enough but i am unsure of how to replace the inductors. i assume that higher quality inductors will have a lower resistance and change the filter profile. would changing the inductors require a crossover redesign?
Here are some pics of the crossover:
1
2
3
4
Here is the schematic: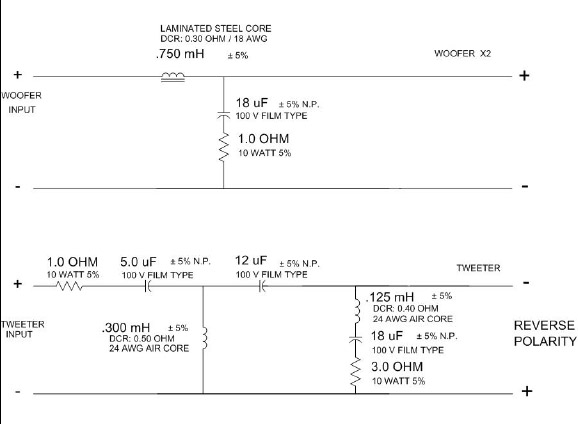 comments on capacitor/inductor brand selection would be appreciated as well.
i don't currently have a budget for this project but i am always looking for good value.