My subwoofer its build of plain MDF and I wish to get the final finish like this:
Modding Project:Subwoofer by MetkuMods - Because you love your hardware!
On both sides I'm going to use black Perspex and other four sides where driver, passive radiator and amp are placed, I'm going to glued black faux leather (vinyl).
As I never worked with these types of materials before I need some advice..
What kind of adhesive its most suitable for vinyl and acrylic panels?
Do I need to cut holes out for driver, PR and amp in leather before glued onto surface or better do that afterwards?
I would use contact cement (no idea what that stuff is called in Poland). Read the instructions and practice first! I would cut the holes after the glue sets. E
Thanks mickeymoose.
I ve just seen few clips on youtube such as 'how to carpet subwoofer box' and i'm familiar with techniques now!
These guys use spray adhesive and I just found online something called 'vinyl spray adhesive' -my faux leather its made of vinyl. Basically i need to ask in my local paint or flooring shop! They should also give me advice regarding acrylic parts. I may go for contact cement (to cut the costs) if it will be suitable for both materials and easy to apply. I will post later the results
I tried the spry glue and found it wanting. The layer of glue is to thin for a rugged bond. E
cool. good to know. it saves me lots of time and some money
.
It seems that I have to also get a good painting brush and spread loads of glue on both surfaces
if you saying that contact cement would be great for vinyl leather as well as for acrylic perspex , simply I have to ask in my local shop for something similar where I live.
Thx mickey
I ended up buying Copydex. Perhaps they are plenty of other products but I found my upholstery enjoyable and I recommend to anyone who never worked with fabrics before. First of all it's easy to apply because of small brush application. It's also strong and most important because of rubber consistency when dried, makes it easy to clean, simply peeling off.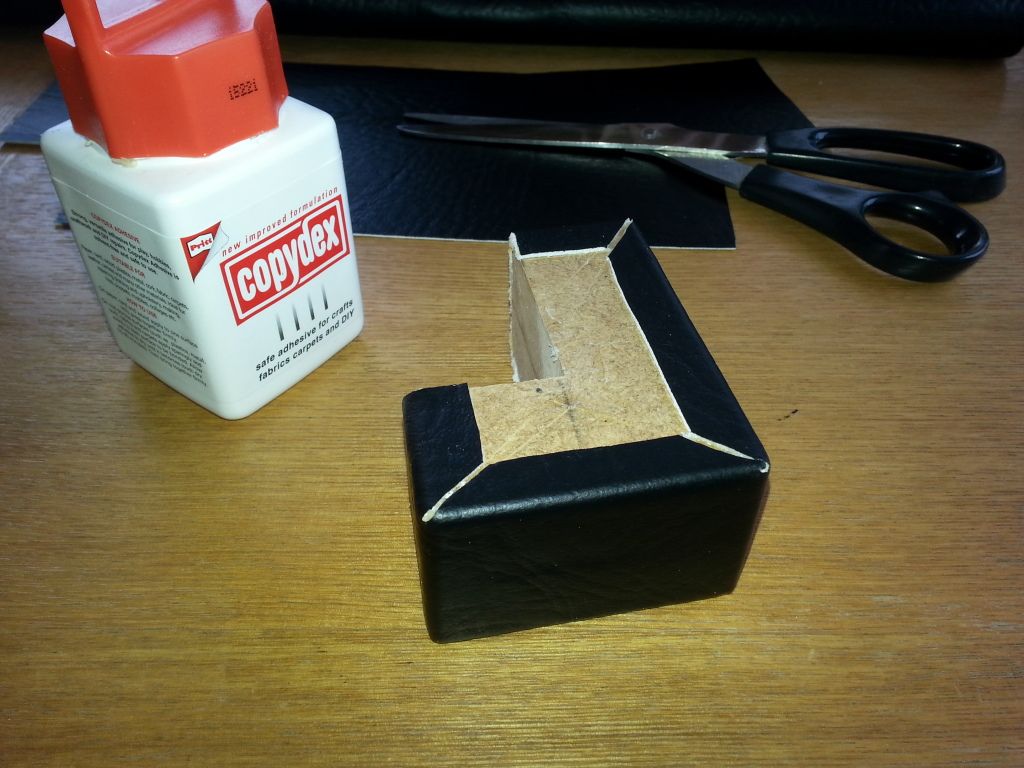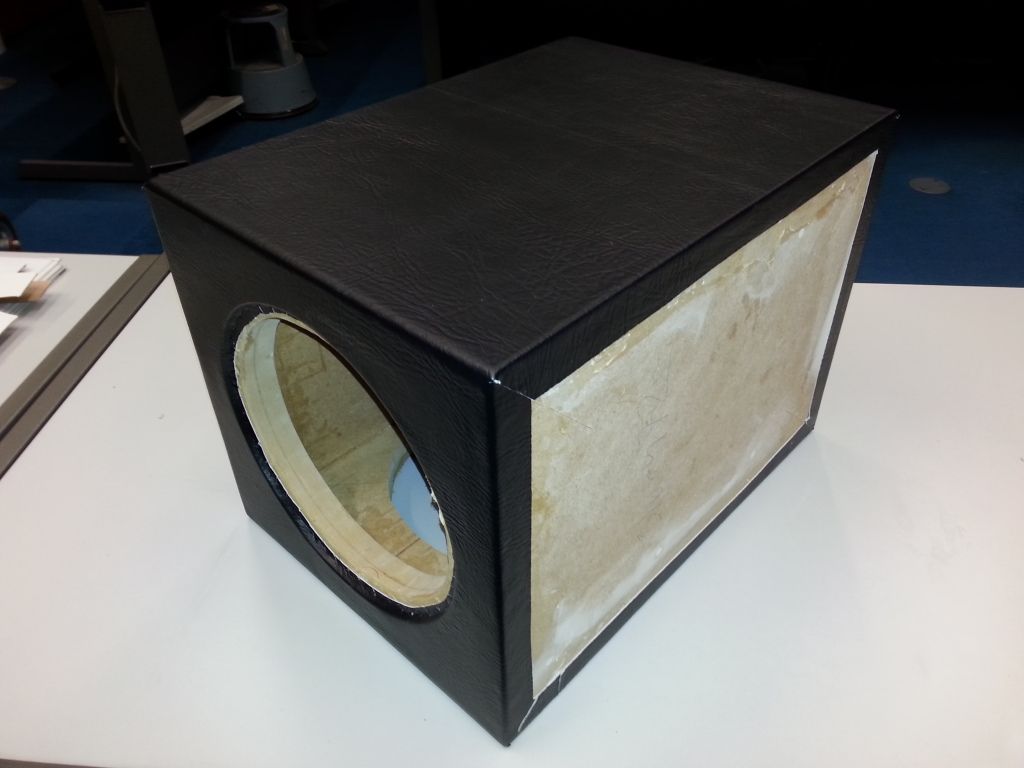 Now I have to get black acrylic parts to cover plain MDF. It seems to be much more expensive than leather. My local supplier offered me to cut all parts for €120 so I decided to buy a one square metre of 3mm black acrylic gloss at price of €40. If everything goes right i may save a lot
Hope my jigsaw blades are accurate for this job!
Status

This old topic is closed. If you want to reopen this topic, contact a moderator using the "Report Post" button.
Finishing home subwoofer. Faux Leather + black 'Perspex' acrylic