I figured I would get this out of the other thread.
Here is an Excel spreadsheet that will help you design a few different things in Hornresp.
(It is attached at the bottom.)
It will model a single/multiple driver horn in TH, Nd, and OD configurations, in 3 or 4 sections. It will also do a BP type of quarter-wave resonator, and T-TQWT in a pinch.
Before I forget, let's thank Marshal Leach, Richard Long, and Tom Danley. They did all the real work.
The majority of the math I used can be found here:
New Link
Thanks go out to David McBean as well. Without his program there would be no need for this.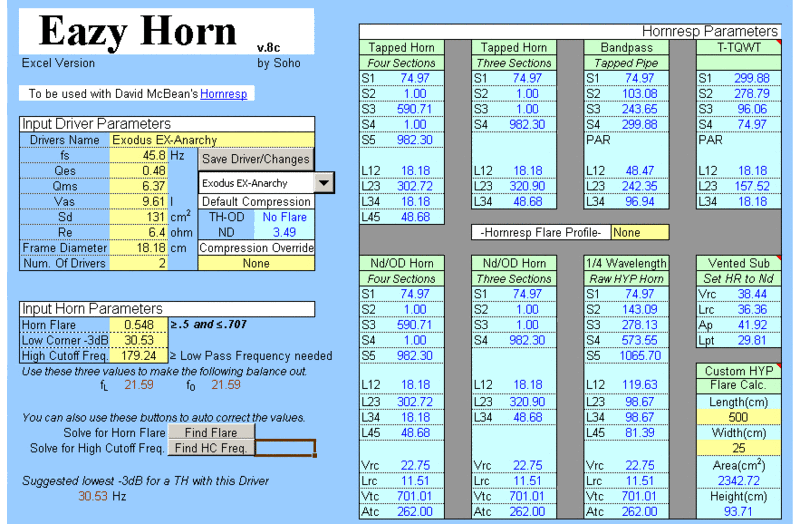 Working in -up to Office 2003 (at least,) and Open Office so far confirmed.
Newest/Last version posted
here
in post 44 & 45.
-
Last edited: