Hello,
After some demand, i open a wiki page for started a group buy of PCB
to build the ADC project describe in the thread
HERE
.
If you think to be interested by it, i highly recommand you to read it !
If you need further info about the design, you can post a message in the
wiki
.
Of course, all designing files will be send for each buyers.
(A very complete folder).
More documents about the design can be found on the dedicated wiki page
HERE
.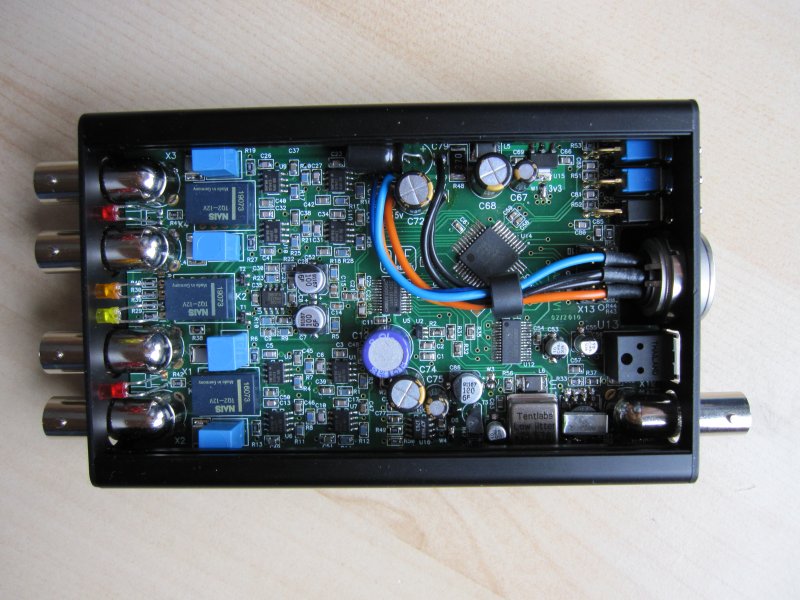 You can dowload the full schematic
HERE
.
A little manual of the ADC can lso be read
HERE
.
All others files will be send to buyers.
Note that a logic array (EPM3064) must be programmed,
so you need an ALTERA JTAG programmer.
For buyers who don't have it and don't want buy it, i can provide PCB with the EPM3064 soldered and programmed for extra 15€.
I have add a column to select or not the option of mounting/programming the
Logic IC (EPM3064).
The price for 1 PCB would be 40€ if less than 6 PCB is ordered and 35€ if more than 10. This price include worldwide shipping in priority letter.
If you're interested, you can add your pseudo/qty/location on the table at the bottom of the
wiki
page.
Note: Currently 6 PCB are already pre-ordered.
Regards.
Frex
Status

This old topic is closed. If you want to reopen this topic, contact a moderator using the "Report Post" button.