Hi
I have AMP2, which is based on tk2350 chipset. The mosfet driver is the bigger chip that needs to be cooled. For this it has soldering slug under it. Since this is under chip you can't solder it with iron so you have one or two options.
First one is to use heat transfer paste under chip and use heatsink on top of this chip, or second you have to solder that slug to pcb.
Since second one is better for cooling is not the easiest one. But I went for this one anyway in hope that it was the right thing to do.
For this you need soldering oven or hot plate or in my case standard electric oven. I first made test with some remaining pcb that wasn't useful for anything. I did what AMP2's pdf said. And this is what came out from all that.
Day 1:
To220 broken fet soldered to PCB
So this thing is working in normal oven too, since it can heat up a lot more then you would need. I timed this to I get some figures, to see what to expect.
After doing that it was time to go with the real thing and this is what came out this time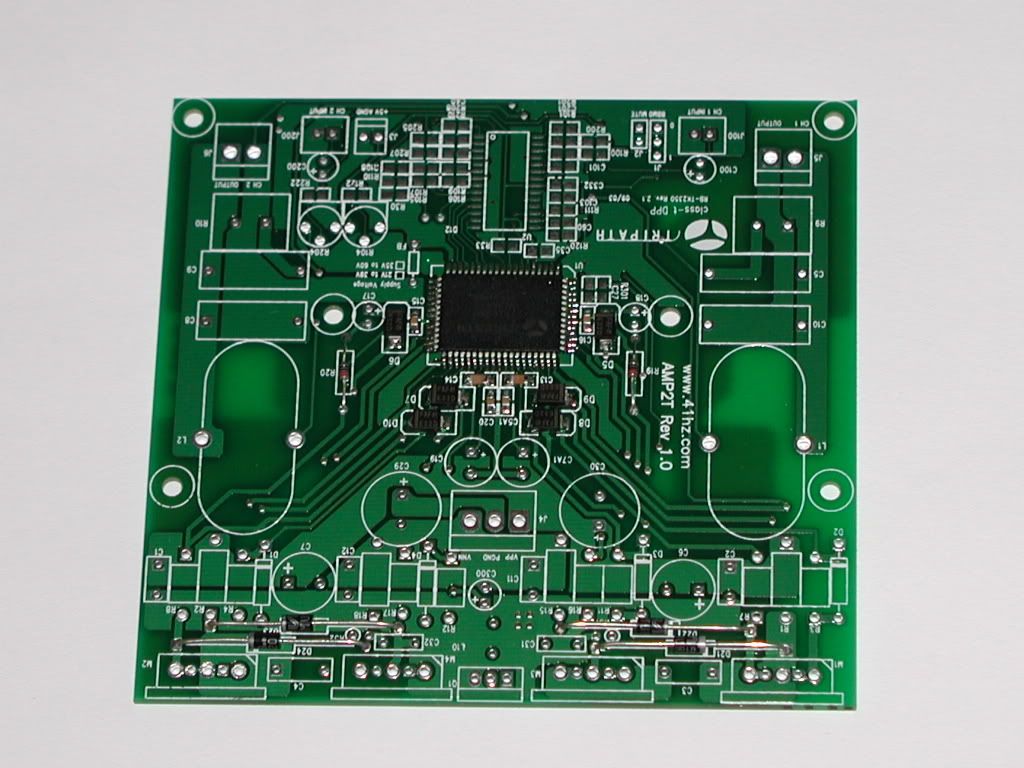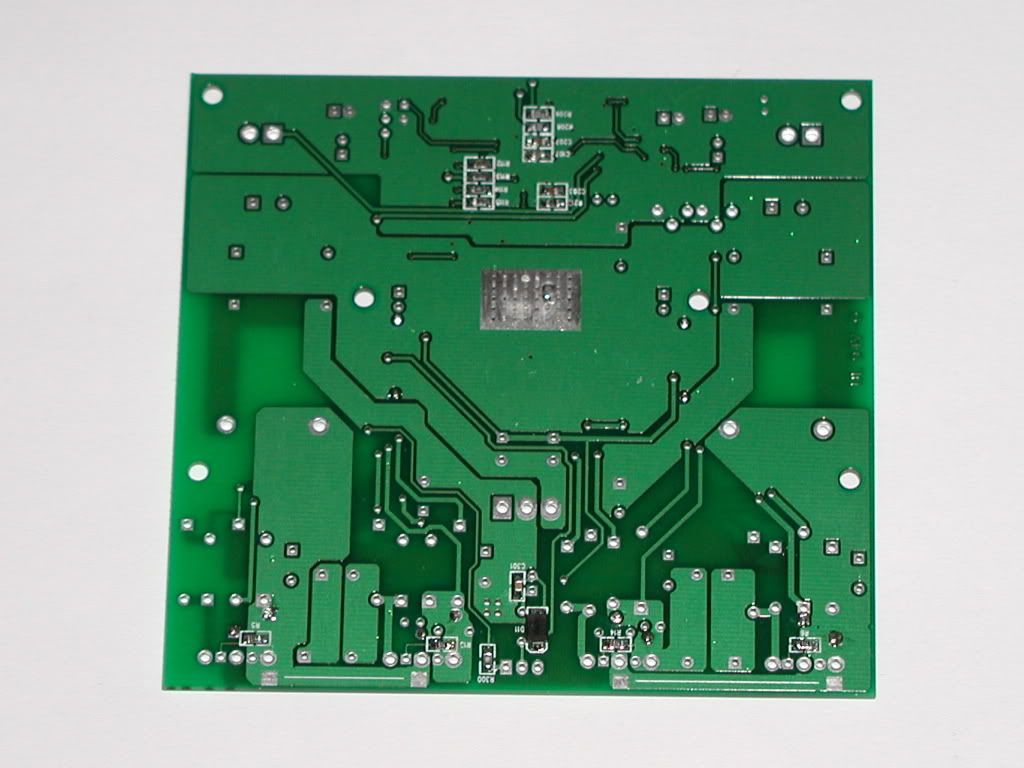 After soldering chip and all bottom SMDs and some on top
Day 2:
All SMD components are solders + output diodes