Greetings,
A few months ago I had something dreadful happen in my life and it has caused a steep decline into unhealthy obsession. What occured was
this
video, showing up in my recommended feed. Oh boy, the spiral.
Then he goes ahead and releases another
video
and things only get worse.
So naturally... I decide to start building my own DML Speakers, which the first iteration looked a little like this:
But that wasn't good enough, they were rediculously large and the build quality was really only to a prototype/proof of concept level. I needed something better. Not only that, I hated the design of the passive crossover network, it was as if as soon as I introduced it the life was sucked from the panels and it's spine tingling sound dissapeared.
Alas, I chose to keep the network for the time being, add a tweeter section, and carry forward with the reconstruction.
As it stands, the full project is yet to be completed, though I'm not far off I don't think.
DML Speakers: Fully operational, just a couple items left until completion
6 Channel Amplifier: Linear Supply prototype tested and amp boards assembled.
Linkwitz Reily 24db/oct 3 way stereo crossover: Constructed, needs rewiring and testing.
Preamp: CNC phono preamp & Mussify 15-0-15 supply pre-existing,
k5169
Preamp Kit needs assembly, and Case needs building too. So just the pieces :/
Alrighty, picture time:
DML Construction
Drivers are da175-8, DAEX32EP-4, and PTMini-6.
Turns out these look like big IPhones, oh well, Steve Jobs would be proud.
Passive Crossover v1
Passive Crossover v2
Current Evolution:
Active Crossover:
Used VituixCAD to model the passive network, as well as the crossover points for this board. Sellers on Aliexpress provide these with custom ranges, they change the cap and r values around to meet the need. Construction quality seems high, but what would I know (shrug?).
Preamp:
Just Image these two doods together inside a case that looks like the crossovers
Power Amp:
Same deal with the preamp, just imagine them in a simlar case as the crossover
I have no experience building speakers or hi fi gear, but I've always been the type to void warranties out of morbid curiousity. So it seems I know enough about electronics to be dangerous, hence I invite discussion, recommendation and critique. Hopefully I can find new ways to improve upon the design.
I haven't taken many photos or made great descriptions so if you've got questions, I'll answer em.
I'll keep updating with progress.
Last edited:
None of the pictures showed up for me.
Sorry about that, got it working for now. Perhaps theres a better way to format photos?
I had considered it. No reason I can't drop a link and pics over that way. Shall do!
Founder of XSA-Labs
Joined 2012
Paid Member
Great project!
Note: Not for analog audio signals with significant current: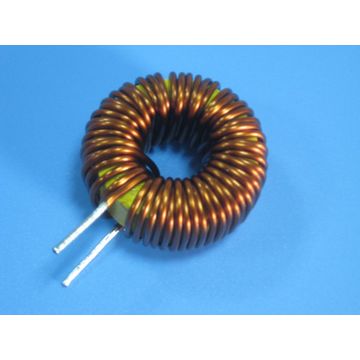 For your passive crossover components, be careful not to use toroidal power supply filter chokes as they distort heavily when playing low frequency (relative to 400kHz switching frequency of Class D amps and SMPS) that they saturate easily and distort. I have tried the same thing because I did not have a 0.40mH air coil on hand and heard how bad it can sound. When you get a chance, replace those with a proper air core or even iron core but long plates not a toroid ferrite.
Love the custom wood work!
Keep up the great work and the curiosity.
Last edited:
Great project!

Note: Not for analog audio signals with significant current: ...
Thanks for the advice. I just had these caps arrive so I suppose I'll grab air-coils too.
I'm very excited to see how the power amp turns out, I'm pretty happy with this aesthetic.
Status

This old topic is closed. If you want to reopen this topic, contact a moderator using the "Report Post" button.
An Exercise In Insanity (diy DML, Poweramp, Preamp & Linkwitz XOver) [Build Log]