Admitedly, I am somewhat of a magnetic circuit moron. I have, however been able to figure out Femm, and have been using it to model various potential ribbon magnet frames.
My trouble started when I decided to see how N50 performed compared to N40 (is it worth twice the price ?). I was able to find several sites with properties charts like this one.....

....but these are the properties Femm wants...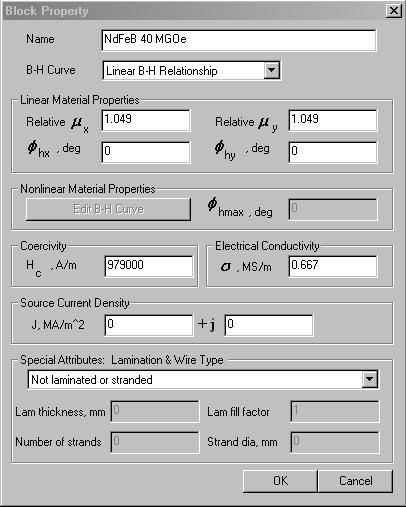 Coercivity is obviously there...but Relative u isnt ( or rather it's there and my moroness is preventing me from seeing it). Could someone let me know how to convert what I have into what I need ?
Its also interisting to note the descrepency between the coercivity that Femm lists and that of this mfg.. Isn't there a standard, ie, shouldn't sample A's N40 match Sample B's ?
Thanx,
Casey