DAC upgrade with the newly developed
Stratum II OCXO
Small enough to be mounted directly on board with short traces to DAC/DSP - all soldered down, no cables or connectors.
On-board conversion of oscillator sine output to logic level MCLK for DAC with minimal effects on the phase noise from close-in to floor - best in class performance!
Main inputs are re-timed directly to this reference clock for jitter elimination before going into the DAC chip. No external clocks or processing units required.
Ultimately, it is the System that matters and everything on board tuned to match for best performance…
Inputs (stereo):
USB - PCM44.1k to 384k. DSD(native) 64fs to 512fs
Spdif: 44.1k to 192k fs
Network streaming: PCM44.1k to 384k. DSD(native) 64fs to 512fs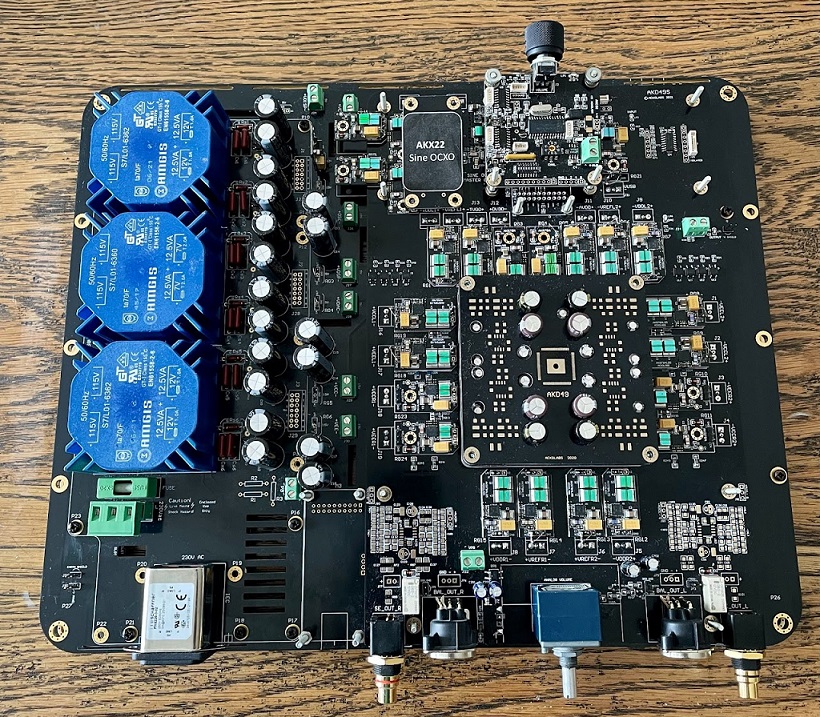 Last edited:
Cool so you developed your own Ravenna interface board in house?
Yes, all in-house developed for this DAC system
Wow that's a pretty big deal. How come you don't mention it on your website? And you should add your DAC as a Ravenna device on the Ravenna website. Especially since you made the only DSD 512 compatible Ravenna interface in the world.
https://www.ravenna-network.com/products/
You should be able to retire just selling the interface boards on their own.
AckoDAC based on AK4499EQ