I cannot find a manual for these "Power Designs" (brand) ultra-stable bench supplies.
I have 2 identical (single)-supplies. I want to parallel them to get +v, -v, 0v , prefferably with one unit acting as "master" the other as "slave".
Is anybody familiar with the rear connections
, so I can do this ??
(front)
http://i5.photobucket.com/albums/y177/Midiot/c500_front.jpg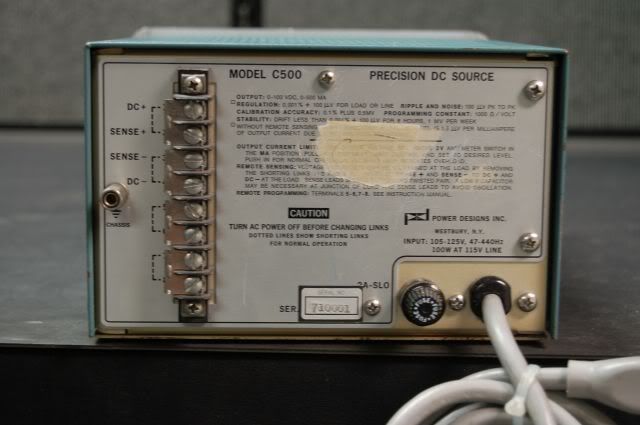 Thanks,
=RR=
Thanks.
I called. They don't have the manual.....list was not up-to-date.

This series of psu's by Power Designs are all very similar, differences being the voltage output and amperage.
In fact, I have model 5020, not the one in my pic above, but the rear wiring terminals are identical.
If anyone has a manual to any supply in this psu series, let me know.

=RR=
Status

This old topic is closed. If you want to reopen this topic, contact a moderator using the "Report Post" button.