DIY CS5381 Analog-to-Digital converter PCB Group buy
Hello,
After some demand, i open a
wiki
page for started a group buy of PCB
to build the ADC project describe in the thread
HERE
.
If you think to be interested by it, i highly recommend you to read it !
If you need further info about the design, you can post a message in the wiki.
Of course, all designing files will be send for each buyers.
(A very complete folder).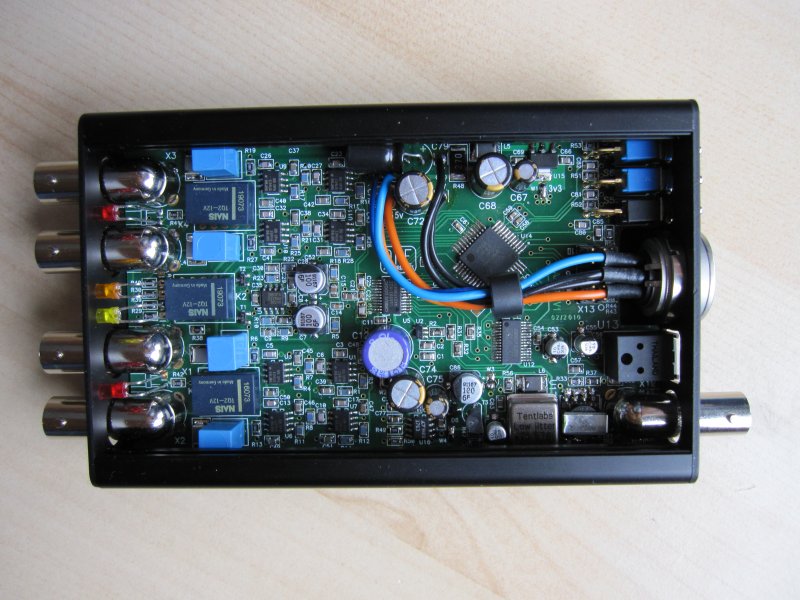 You can download the full schematic
HERE
.
A little manual of the ADC can lso be read
HERE
.
All others files will be send to buyers.
Note that a logic array (EPM3064) must be programmed,
so you need an ALTERA JTAG programmer.
For buyers who don't have it and don't want buy it, i can provide PCB with the EPM3064 soldered and programmed for extra 15€.
I have add a column to select or not the option of mounting/programming the
Logic IC (EPM3064).
The price for 1 PCB would be 40€ if less than 6 PCB is ordered and 35€ if more than 10.
This price include worldwide shipping in priority letter.
The buyers list start here :
Name
PCB Qty
Programmed [yes/no]
Location
Payed
Shipped
Received
neb001
1
yes
USA
Yes
Yes
ccliu
1
yes
Taiwan
Yes
Yes
Yes
Valeriano
1
no
Italie
Yes
Yes
Yes
AR2
1
yes
USA
Yes
Yes
Yes
NoSmoking
1
yes
USA
Yes
Yes
carpin
1
yes
Netherlands
Yes
Yes
Yes 21 dec
tapefoot
2
yes
?
Yes
Yes
grenert
1
yes
USA
Yes
Yes
Yes!!!
herb1diaz
2
yes
USA
Yes
Yes
Yes
luvdunhill
1
no
USA
Yes
Yes
received!
Added the 13/01/2011
I add a column named "received".
Each buyers can send me PM e-mail me or edit himself the list, in order to follow if all all letters are well arrived.
Thanks.

IMPORTANT DESIGN NOTES
1/Resistor values of R49 and R50 are inverted,
For proper work you should solder as below :
R49=750 Ohms (but no 249)
R50=249 Ohms (but no 750)
2/ For the 10M resistor(R6,R13,R19,R27),the precision in the BOM is a mistake. You can use 1% or 5% value without any problem.
Just use metal film type, no carbon(high noise).
Frex
This page has been seen 12,070 times.
Created by

Last updated by