FS: TC Sounds LMS Ultra 5400 18"
---
Preparing to downsize. I have two TC Sounds LMS Ultra 5400 18" subwoofers I bought from Parts Express a few years ago, but never had a chance to put into play. They were mounted into a couple 24" stuffed & braced cubes that I built for some older 18" drivers. These boxes are well over 100 lbs each! These boxes are sealed tight (i.e., non-serviceable), but I'm happy to cut 'em open and take photos of these drivers if there is interest in them.
I'm not set up to ship these bad boys, so these are local pickup only (Encinitas, CA 92024) unless you can arrange the freight. Asking $850 each.
Here are a few informative links:
Parts Express page
Manual
Website with some nice photos & data
And a couple pics: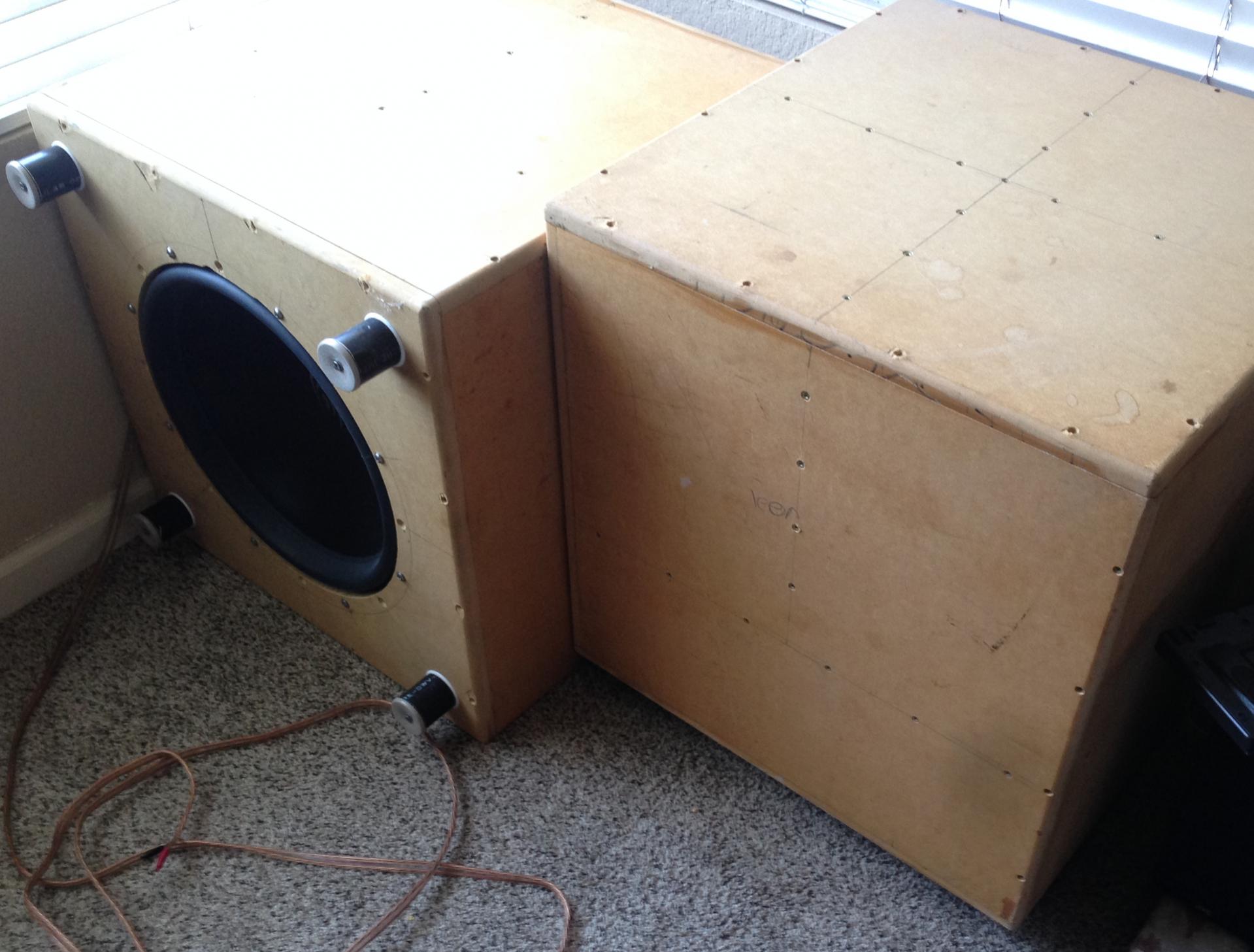 ---
Last edited by SmarmyDog; 12th July 2019 at

08:58 PM

.