diyAudio Member
Join Date: Jun 2010
Location: East Coast, USA
FS: Various parts for Dynaco PAS Preamp
---
I recently restored a PAS and have a few parts left over:

Black Powdercoated PAS 2 Front Panel - $28 shipped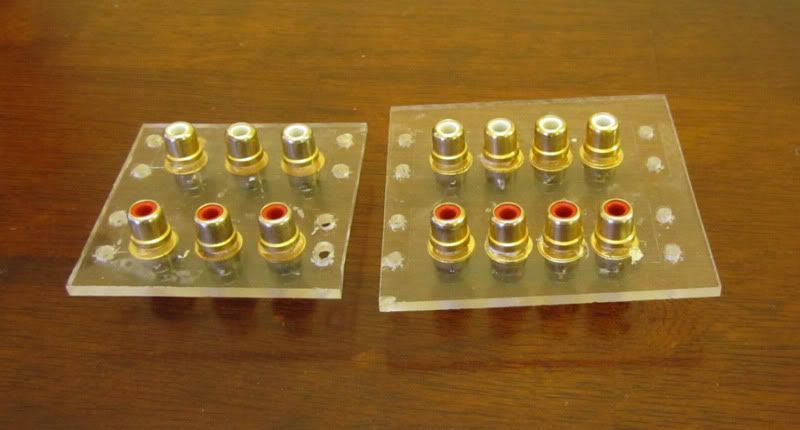 These gold RCAs mounted to Plexi/Lexan came with the unit. They fit right in.
$14 shipped
Vintage PAS boards, tubes included. I could make out Sylvania and GE on the labels. $32 shipped.
I have a slew of feedback on other forums, I can provide links as necessary.
Items include shipping in the CONUS, Canada and International would be a little extra.