HQ-Audio Announces 10 Years Of Establishment
---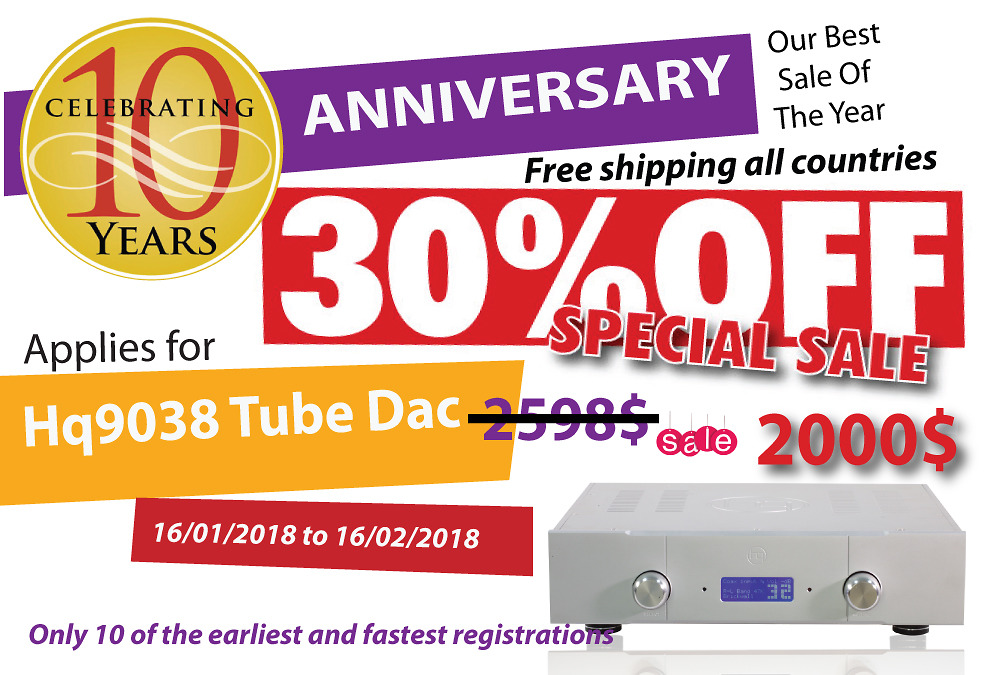 HQ-AUDIO ANNOUNCES 10 YEARS
OF ESTABLISHMENT
On the 10th anniversary of Hq-Audio,
Quang Hao has a special promotion for members with Hq9038 Tube DAC.
A- The program contents are as follows:
1. Form of promotion:
30% discount and free shipping for
2. Products: Hq9038 Tube Dac
3. Program: diyaudio members
4. Promotion period: From 16/1/2018 to 16/2/2018
B. Form of participation:
1. Pm or register directly at Diyaudio.com
2. Or visit the web: quanghao.com -link:
HQ9038 Tube Dac
.
Select account and purchase.
Select account registration and purchase.
Promotional Gifts Hq9038 Tube Dac:
Minimum Deposit:
$ 1000.
2nd payment:
$ 1000 (before payout)
Nick diyaudio:
Full name:
Receiving address:
Phone number:
Specific requirements:
You send me the paypal account, we will create the invoice sent to the mailbox for you!
Quang Hao is looking forward to receiving your support
Please contact us:
E-mail:
Quanghao168@yahoo.com.vn
Register now!
Home-Slider-Quanghao1.jpg
---
Last edited by quanghao; 16th January 2018 at

08:50 AM

.