diyAudio Member
Join Date: Mar 2006
Location: Toronto (GTA), Ontario
Kris,
Here's an example of a filter that combines the functions of the HiPass with that of a HF Compensation Circuit ( which flattens the overall HF response ).
This is one of my Peerless drivers on a 152i Clone wavequide.
BTW; R1 + R2 are bypassed here ( iow; they are not in circuit so ignore their presence or values ) ).
- The same "out-of-circuit" observation applies to the 2 pictured PEQ circuits seen ( L4,C4,R4 + L3,C3,R3 ) . They aren't active + are not there ( functionally ).
This filter also employs a mild "Bump-Filter" ( at cut-off ) to PEQ boost a small area .
Here's a shot of the filters transfer function.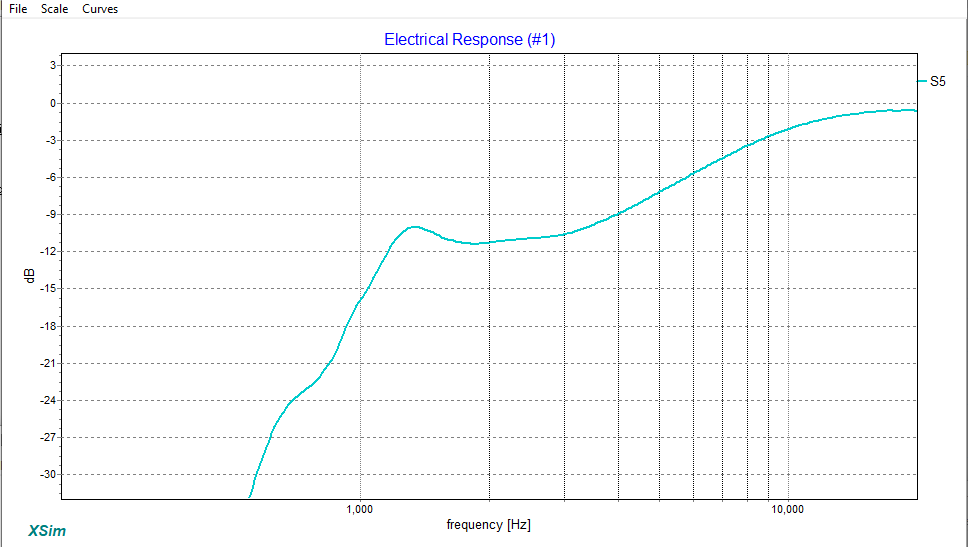 Again, this combo approach is only doable when the HF response presents a "good-enough" straight line.
These simple horn circuits are quite widely found in many Sound Reinforcement crossovers.
: