Thin-wall or light cabinet construction is based on the fiendishly difficult theory of resonances, and how best to avoid them:
Interesting read I found on Lossy Cabinet designs by Harbeth
The idea is a light and rigid cabinet can't store much energy, and a lot of that energy can be absorbed by rubbery panels stuck to the side and top and bottom walls as it flows around. This is what the BBC found back in the day for their monitor outside broadcast speakers. And light is good when you have to hump them around! Take a tip from an old timer, that rubber feet reduce nasty rattles.
Below a certain -30dB level, cabinet resonances don't intrude. Something Harbeth have applied for many years, and people like them. If a slightly wooden sound is part of the package, maybe it suits wooden instruments in the Classical Orchestra. IDK.
Quote:
Originally Posted by
lorenzoS
@System7, always good to hear from a Portsmouth man. When you say a 120 Hz 'lump', this means you suspect they have an active base boost circuit which just massively amplifies the 120Hz band in question? Is it really bad to use such tone controls to compensate from less than flat frequency response, if yes, why?
The libratones are probably 3" basses in reflex. I'd be surprised if they go below 120Hz in any significant fashion. Boomboxes have very little in common with the flattish response of a big bass speaker.
Let's look at a 8" reflex (Qts=0.33)
Visaton W200S-8
bass driver in 30L closed box:
Now we give it its preferred reflex enclosure, because if it worked well in closed box, it would have a Qts nearer 0.5 and a smaller magnet:
See it goes much deeper. FWIW, you can always spot a reflex driver (where there is a tuned tube in the cabinet) by the big magnet.
Hours of fun to be had with the Boxsim simulator:
Software | Visaton
If you want the big bass, the Debra charity shop in Elm Grove has a pair of Wharfedale 8" bass Linton II's for sale at an outrageous £90. I think they'd take £50!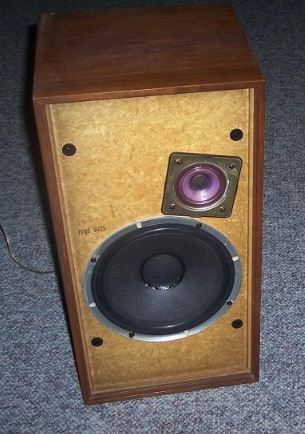 Probably most of it still works, and you could fix them if they don't. But good 25L boxes that you could fit most 8" woofers and tweeters to. And biggish bass. Those old speakers are like old digital cameras. People are throwing them away. Bargains to be had.