I looked at the nearfield response of the cone. The ideal would be that the cap does not affect the cone output above the port dip or the port dip just cut away cone motions below the cone dip.
Below are the graphs the first is the original the second has the responses normalized to the capless response.
The 100 uF (Blue) cuts away to much. The brown-red-orange (600-500-400) has small effect on the cone output above 50 Hz but not much protection below that either.
The green at 200uF looks like a resonable compromise. I think I will try to measure and listen to 200 and 150uF to balance reduced cone flapping vs bass output.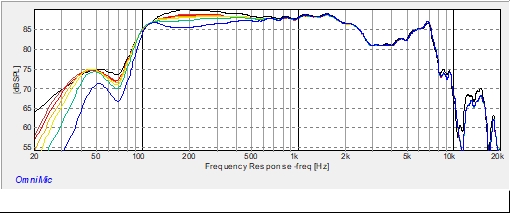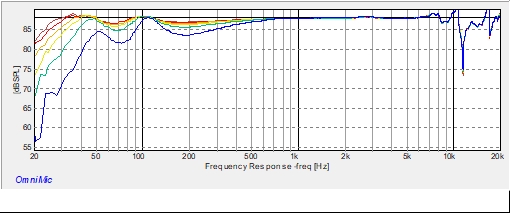 Just to complicate matters, should I test an even smaller cap for cutting out deep bass then need to have the baffle step filter and peak trap reinstalled...
---
Last edited by DrBoar; Today at

08:03 PM

. Reason: complications perhaps