Some more inner details I've been working on.
As mentioned a bit earlier in this thread, the inner walls of the enclosure have been covered with MLV.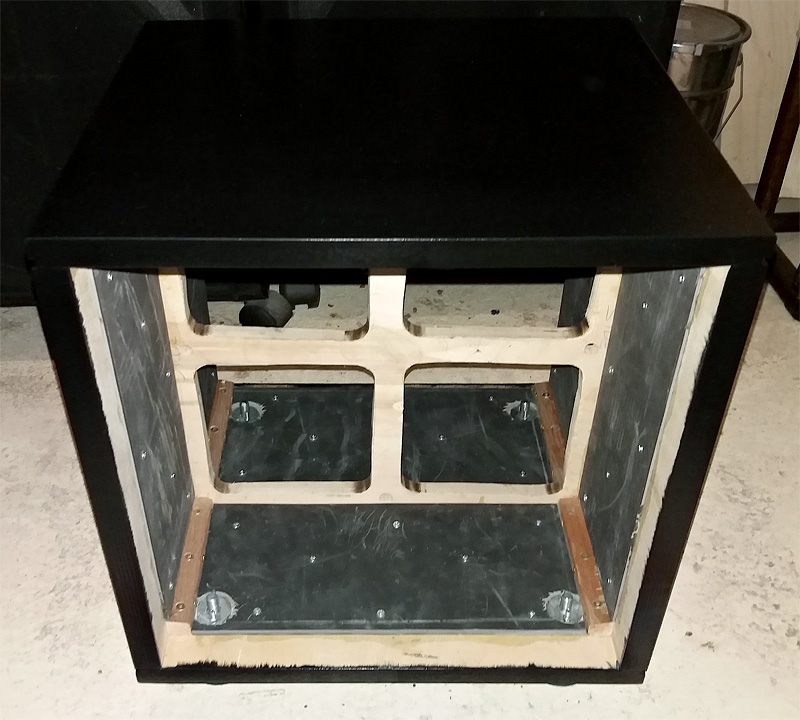 Making all the walls approximately one Inch in thickness...
The aluminium box, protecting the amplifier also got a cover-up with MLV: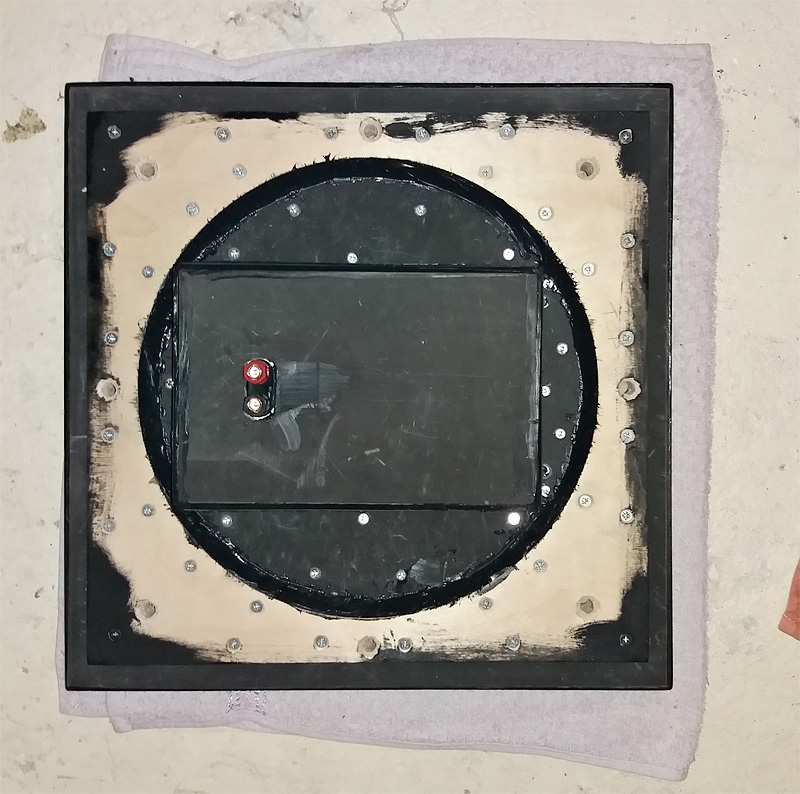 The speaker-out are in place as well as a ground connection (not seen here).
The way it looked before: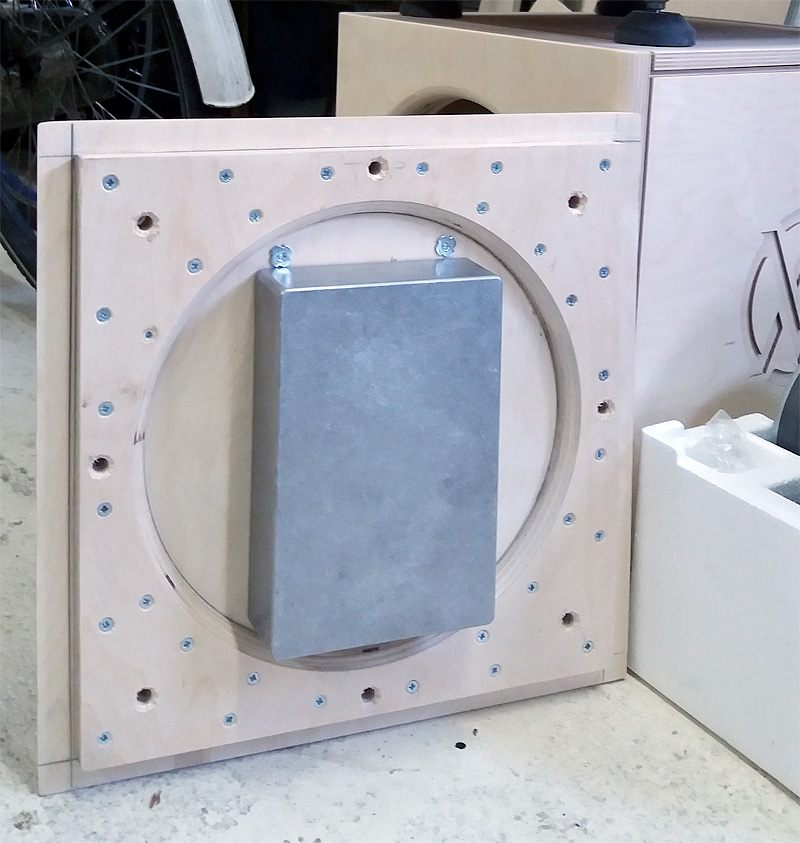 And finally a detail of the protection screen, as seen from the inside: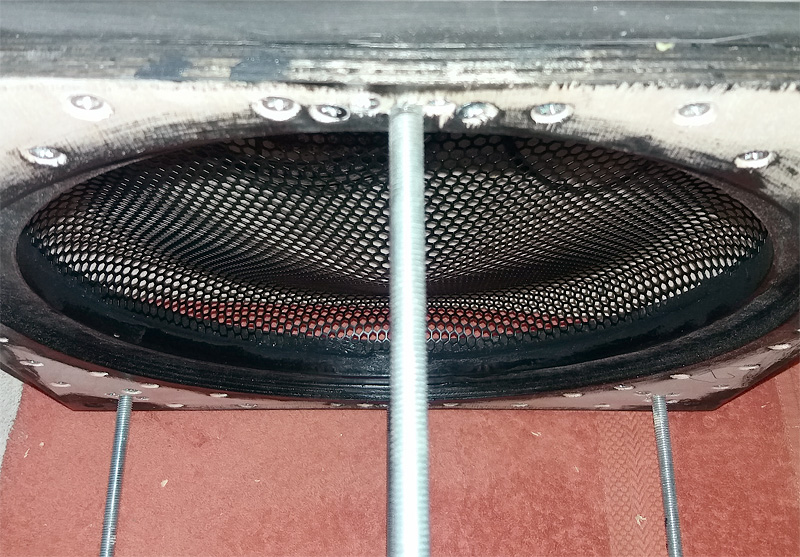 Hardly visible, the screen is sunk into the baffle by a couple of mm and glued in place.
The same rubbery glue was used to seal off the corners of the aluminium cover.
Almost ready to start impedance measurements. Sadly I ran out of time as the old laptop wouldn't work with me today. That's a job for next weekend.
Then on to finishing the amplifier connections etc...
I did say I would take my time
.
__________________
Use Science to design your speakers and they will sound like a piece of Art...