I have some radios with racing headsets from Motorola (EP450s) What I'm trying to do is record the audio from the transmission in a portable way (a portable recorder or a smartphone - Android).
Looking for the pinouts, I discovered that pinout of radio is: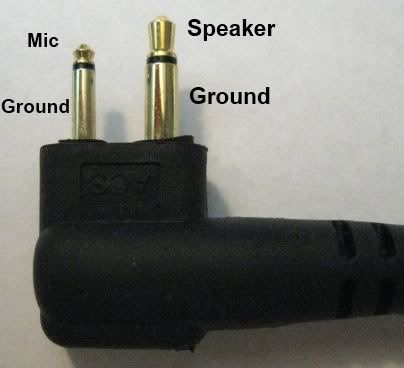 (I confirmed using applying a small voltage between gnd and speaker pin and listen a low noise on headphone).
Then, looking for the pinout for Android Smartphone, I find this:
So, I made a directly connection between GND from headset to GND to Smartphone, and Speaker Pin from headset to Microphone Pin on Smartphone. (others pin i leave disconnected on smartphone).
Then, when I connect to the smartphone, the things gone a bit crazy.
I tried 'OMTP' and 'AHJ' connector mode, with no good results.
Sometimes, the audio is very low, even the radio is on max volume, and most of times, no audio, and cellphone become a little crazy.
Everytime somebody talk on radio, my android phone (OnePlus 3) go back to the home screen, and open the 'Ok Google' screen (like if i'm using a headphone with mic, and press the button).
PS: Looking at the
Android device external mic wiring |
, I tried to put a resistor of 10k between GND and Mic Input, with no success.
Any help?