Just in now!
S507 top loading mechanism-like analog CD players
Inheriting the sound quality of the model S303A "notebook CD Player", this new model also has a non-oversampling D/A converter built in at a minimal size, and is finished as an integrated CD player.
From our investigations, we successfully improved the technology to further reduce the noise level, enhancing the fine expressive power. S507 is compatible as a high-end CD transport, where two digital output types (S/PDIF, I2S) are supported: CD transport type (S507t) with or without built-in DAC. As for the built-in DAC models, there are two types of signal modes available: conventional voltage-mode (S507v) and a new approach current-mode (S507i). Once you listen to the sound quality of current-mode (S507i), you will never forget the sound quality!
How does the voltage-mode and the current-mode work?
By adopting superior current-mode signaling in exchanging audio signals, dramatic progress is made from the conventional audio system to significantly improve the purity of the sound quality.
To use current-mode type (S507i), you need a current-mode amplifier, such as S502i and S505i.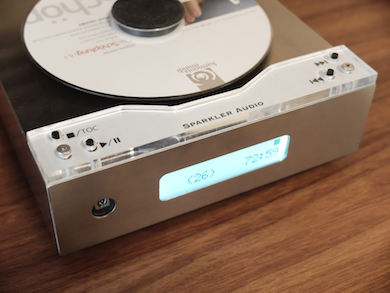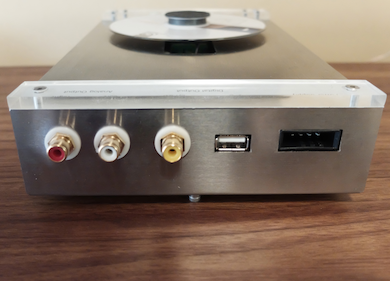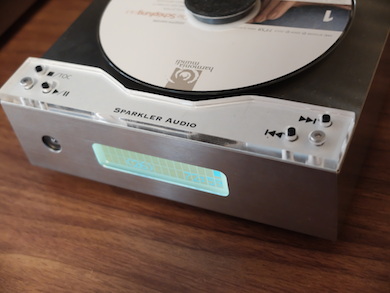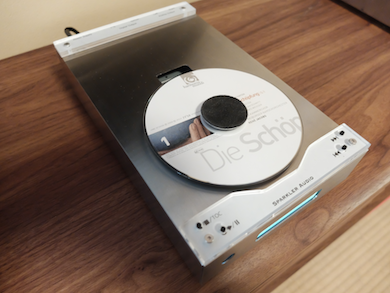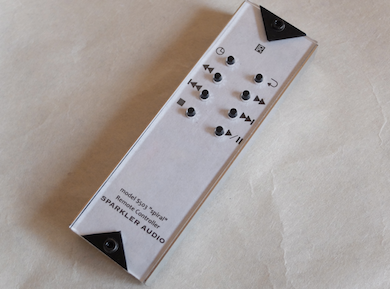 CD Transport Common Specifications (S507t/S507v/S507i)
S507t Transport $1,290.00
S507v Voltage mode CD player with DAC $1,475.00
S507i Current mode CD player with DAC $1,575.00
- Power Supply: Worldwide, depend on market (IEC 3 pin AC inlet), AC110~120V, AC220~240V (factory assembled)
- Mechanism: Top loading mechanism
- Disc Format: CD-DA, CD-DA format CD-R/CD-RW, CD layer of SA-CD (SA-CD, HD-CD is not supported)
- Digital Output 1: S/PDIF (coaxial) x1 (isolated ground), 75Ω, 0.5Vpp
- Digital Output 2: I2S (BCLK/LRCK/DATA/GND) x1, 3.3V TTL compatible logic level, USB 'A' type connector
- Operations: Top panel tact buttons, remote controller
- Playbacks: stop, play/pause, previous/next, fast reverse/forward playback (x10), timecode (elapsed/remain, track/disc), repeat (track/disc) CD Drive Unit: Size W150×H45×D240mm
- MoESKINEŽ large notebook -- Weight 1.2kg
- Power Supply Unit: Size W100×H45×D200mm ible size, Weight 1.0kg (without power cable)
- Materials: Stainless steel, hairline finished. Power supply unit has gray-smoke acrylic top panel.
- Accessories: power supply unit, power cable for IEC 3 pin AC inlet, disc clamp, remote controller, user's manual
- Built-in DAC Specifications (S507v/S507i)
- Both internal and external DC power supply available. φ2.1mm DC jack o connect with such as 12V battery.
- DAC: Philips TDA1543 16 bit non-oversampling DACRe-clock: Fully discrete analog oscillator (ultra-low jitter, ultra-low 1/f phase noise)
- Crystal: Professional grade quartz crystal (frequency drift is less than 5..7ppm)
- Output Stage: Fully discrete BJT current mirror amplifier
- S/N ratio: 96dB (typ)
- Line Output (voltage-mode): Analog RCA pin jack (unbalanced) max - 2.2Vrms (0dB), L/R stereo x1
- Line output (current-mode): unbalanced RCA pin jack 5.5mAp-p, able to connect to 0Ω devices