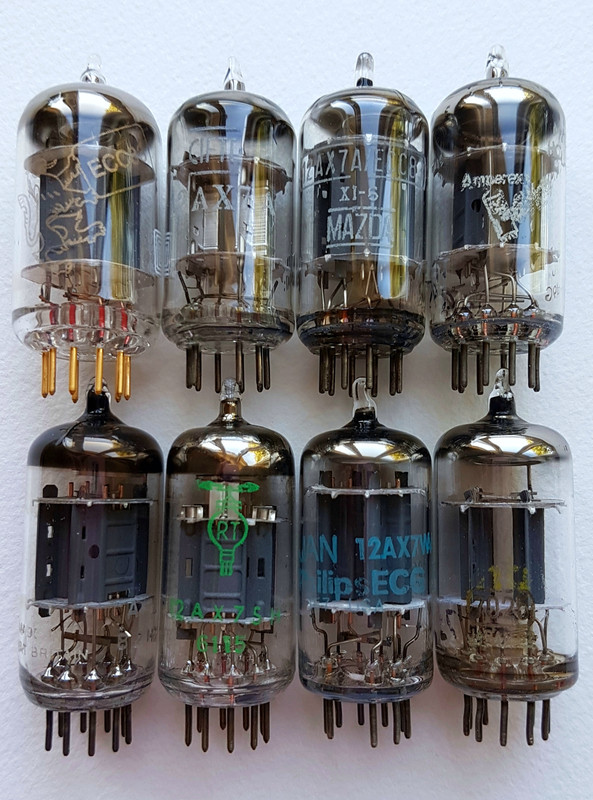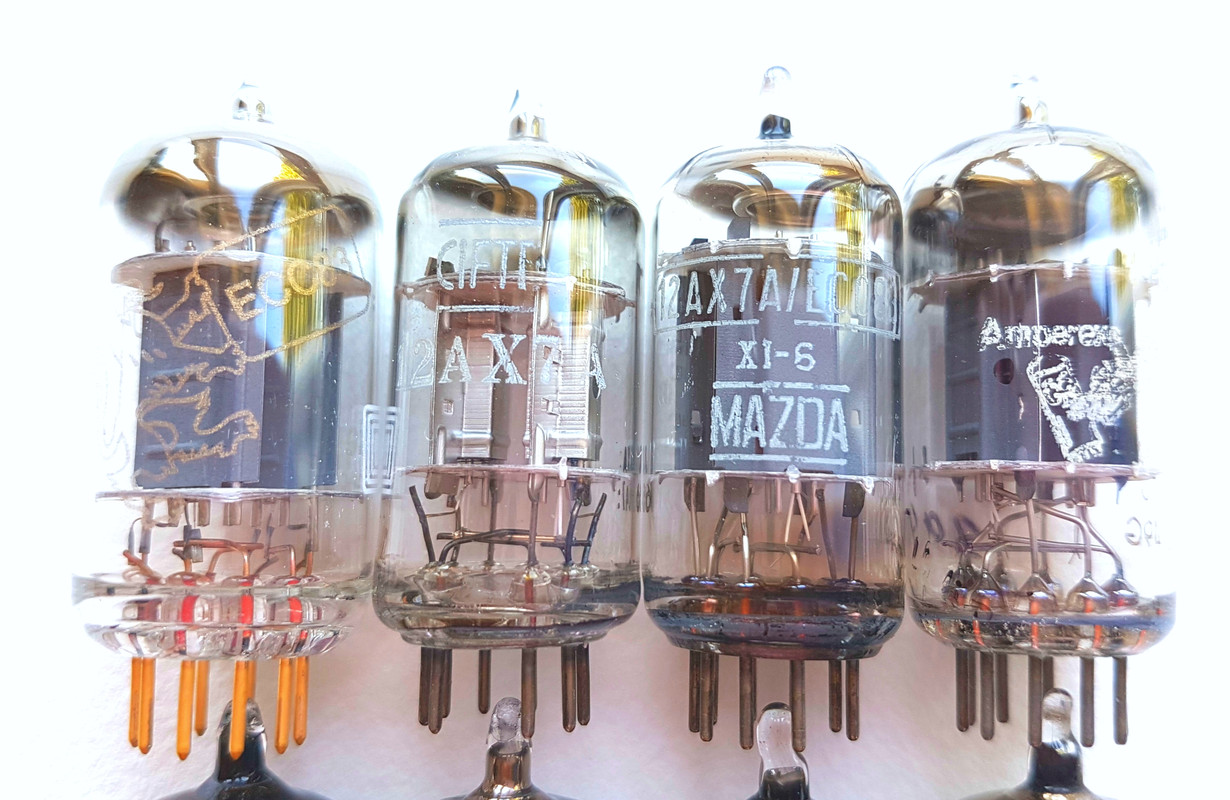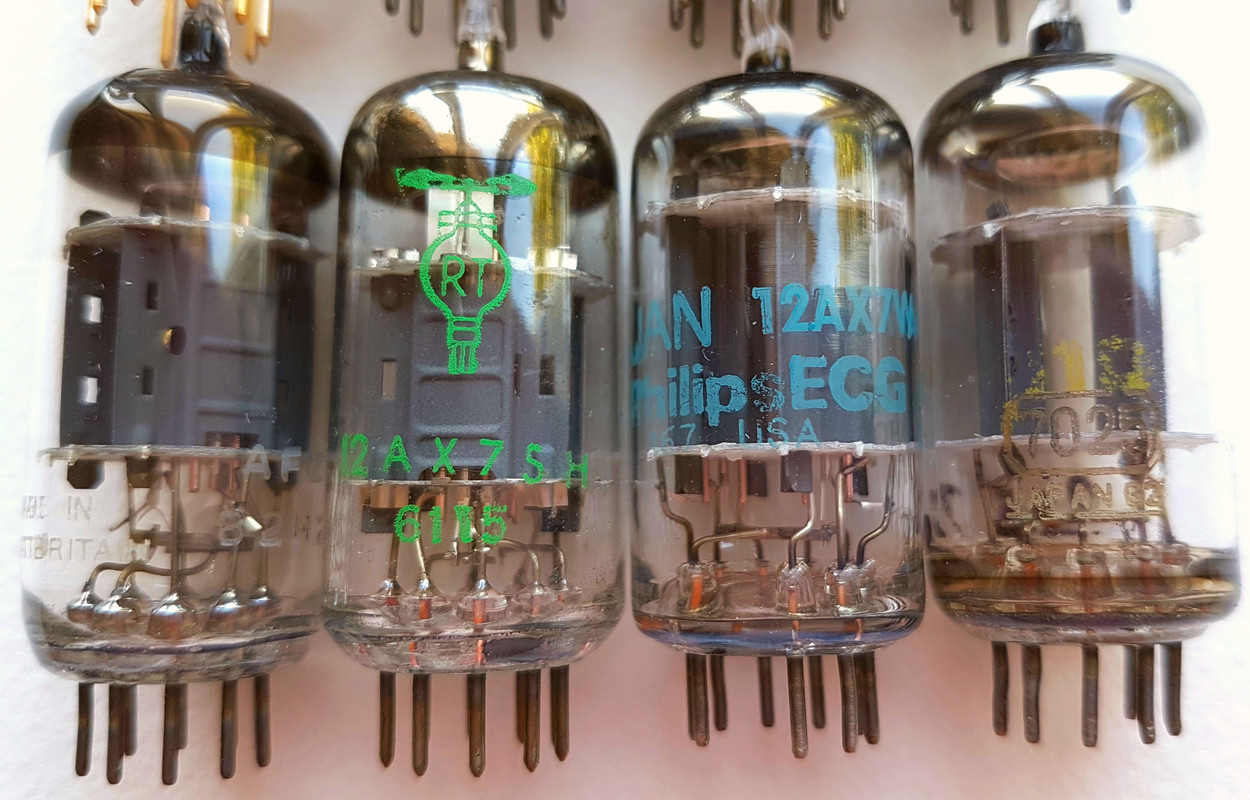 Here is my impression and pics of some 12AX7 NOS I tried TU8600:
"""
The TU8600 sounds better after some hours of listening, the stock Genalex ECC83 is good already but I wasted no time and tried some NOS 12AX7/ECC83 tubes. Of course by no means an expert about NOS tubes, this is just my personal impression:
1. Cifte 12AX7A chrome plate: this France tube is an amazing tube, it can project a 3D spatial sound image right in front, very very detailed and clear. Overall it is on the highs more than mid and bass,
2. Mazda 12AX7A long smooth plate (diamond base, maybe a re-band Telekufuken?): another France tube which sounds very detailed and articulated. I think this one has good balance of highs and mids and sounds very smooth,
3. Amperex Bugle Boy 12AX7: this Holland tube is very pleasant to listen, has a very good mid-range image, a sweety overall feel,
4. Mullard 12AX7 ribbed plate: this tube has the typical warm and rich sound with nice bass. Personally a bit too mellow for me,
5. La Radiotechnique R/T 12AX7SH: this tube has extra getter support and is another amazing France tube I love. It has great 3D details and yet very smooth, mids is amazing, kind of in between the Cifte and Mazda 12AX7A,
6. JAN Philips ECG 12AX7WA: an overall great USA made mil spec tube and sounds very balance and quite clear to me but overall not as fluid as the above tubes,
7. Matsushita 7025: this Japanese tube is a nice surprise, very nice, smooth and clean to listen and more emphasis on mids and bass
I am glad TU8600 is not picky about 12AX7 tubes, I only turn the volume to about 30% and is adequate for an enjoyable listening…..
"""
Thanks!
Eryn