The Most anticipated Amplifier - Elekit TU-8200
VKMusic.ca announces. . . YOU asked for it. . .YOU got it !!
For the past 7 years, hobbyists have been asking for certain features to modify the TU-879S kit. The highly regarded Elekit designer,
Mr. Fujita, has taken all those specific features and specifications into consideration and we are happy to welcome the release of the newly designed TU-8200 in December 2013.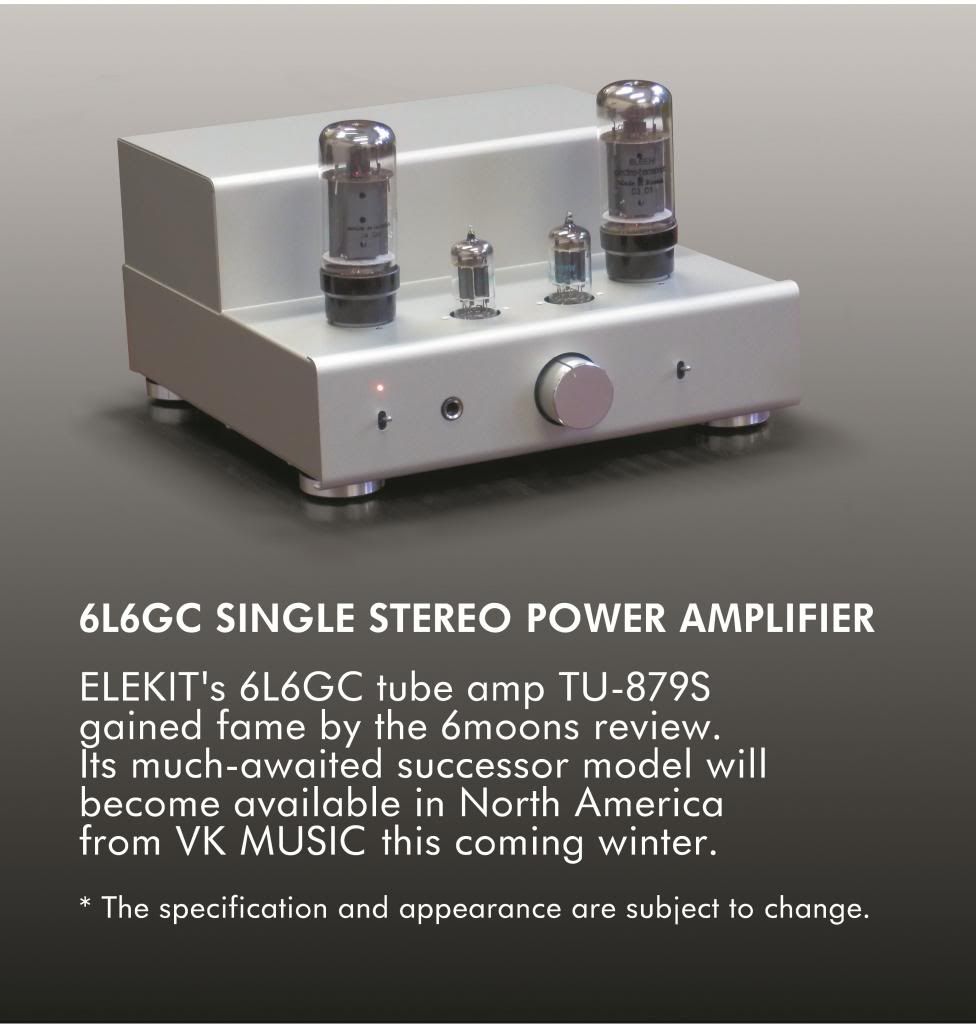 The new TU-8200 has a lot more improvements from its predecessor, and has to stand its ground in a considerably more competitive marketplace. Here's a few of the new features:
• Multiple output stages can be configured in a multiple of modes, select from Ultra Linear, Pentode or Triode mode.
• Multiple voltage options: 100V AC, 115(110-120)V AC, 200V AC, or 230(220-240)V
• Now compatible with low to high impedance headphones
• Comes with stock tube set 2x 6L6GC(6L6EH), 2x 12AU7(ECC82) or you can also use: KT88, 6550, 6CA7(EL34) without any adjustments
This amp has it all ! On top of everything, you can add an optional Elekit PS-3249 DAC to pick up signals from your computer too.
Please come to Rocky Mountain Audio Fest 2013 (October 11-13) to preview this wonderful product.
Visit
VKMusic.ca Home page
to reserve your TU-8200 today.
[