Please help me add a Tentlabs clock to Cambridge Audio D500se
---
I want to add a Tentlabs XO3.2 to my Cambridge Audio D500se cd player. I intend to use the parts of the cdp, add the XO3.2, and feed a Twisted Pear Buffalo II via the XO3.2 spdif output. I chose the Cambridge Audio unit as they have a decentish transport mechanism, and more importantly, a compact pcb. All the components will then be rehoused in a wood and glass case, similar to this previous project of mine.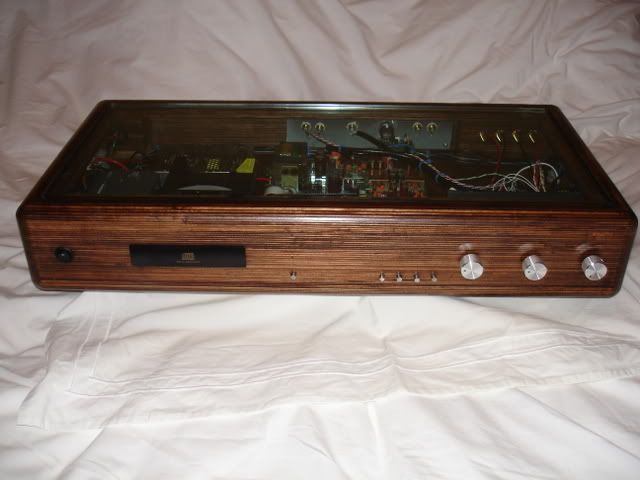 Tentlabs fitting instructions:
http://www.tentlabs.com/Components/c...23mounting.pdf
Having removed the original crystal and neighbouring pair of capacitors, CLOCK OUT on the XO3.2 needs to be connected to one of the old crystal legs, and one of the old capacitor legs.
Additionally for the XO3.2, I will need to get a spdif out from the decoder chip.
Not straightforward, but not too complicated.
Here is my question:
The D500se has an extra DAC board. Can I bin this? It is connected to the main pcb by three leads: CLK IN, D-OUT, ADATA. It looks like the dac has a reclocking circuit. If I remove the dac board, will I still be able to get my XO3.2 to function? The CLK IN lead worries me.
__________________
Regards.
Michael